Tesla's Model 3 to debut March 31 (and it'll be drivable, too)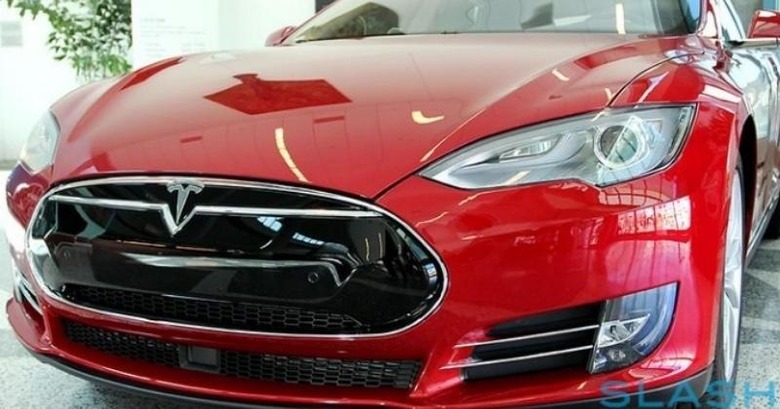 What could well be Tesla's most important car, the Model 3, will be revealed on March 31 in Los Angeles, the company has said today. The electric car manufacturer sent out invites to press this afternoon, confirming the announcement date that had been revealed last month as part of the company's financials.
It's an opportunity to see Tesla's vision of affordable electric motoring. While the company already has three cars under its collective belt – the original Tesla Roadster, no longer in production, the Model S sedan which popularized the automaker, and most recently the Model X SUV – the Model 3 will be its most inexpensive.
Final pricing is yet to be confirmed, but Tesla has repeatedly promised that the car will start at around $35,000 before federal and state subsidies. That could bring it well under the $30k mark, in some states at least.
Questions had been raised as to exactly how much of the Model 3 we'd see when Tesla unveiled it, with some suggestions that the car might not even be physically present but instead only shown as concept photos. That seems to have been pessimistic, with Tesla suggesting that journalists present will see "the Model 3 prototype" at the event.
Those prototypes should, the invitation goes on to suggest, be functional, too. Press will be able "to take a quick spin in what we've been working on," Tesla says.
Still, the event will be fairly tightly controlled all the same. There will be no opportunity to quiz Tesla execs like CEO Elon Musk, the company warns, and no Q&A session.
The car could well be camouflaged or the design otherwise non-final, too.
Tune in for the 3/31 unveiling on https://t.co/7Ol1Bw0ZaG #Model3 pic.twitter.com/P1PY0U8H4T

— Tesla Motors (@TeslaMotors) March 15, 2016
The Model 3 will go head to head with cars from more established automakers, most notably Chevrolet's Bolt EV. The Bolt – which we drove in prototype form back at CES 2016 – will beat its Tesla foe to market, though could end up costing more, with GM saying that it will be priced at around $30,000 after subsidies and incentives have been applied.
Nonetheless, given the lingering cachet of the Tesla badge, all eyes will be on what, exactly, the Model 3 can do, and arguably more pertinent than price will be its range and whether it's to share the same Supercharger network access as its more expensive siblings. GM says the Bolt will do around 200 miles on a single charge, which may well be the number Tesla is expected to beat.