We'll See The Tesla Model 3 On March 31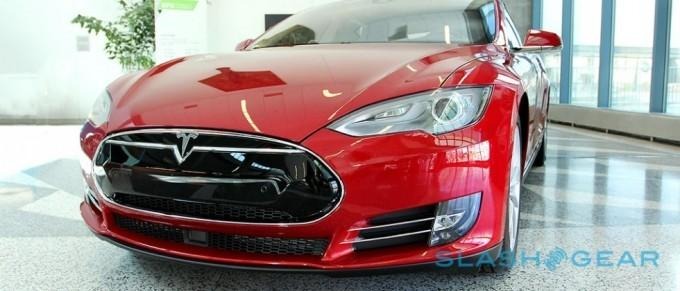 Tesla's most affordable car, the Model 3, will make its grand debut on March 31st, the company has confirmed today. The news came as part of Tesla's financial results for Q4 and full-year 2015, amid a 76-percent increase in Model S deliveries.
The Tesla Model 3 is arguably the most hotly anticipated of the company's vehicles, given it promises to bring Tesla ownership within reach of a far larger cohort of drivers.
Exactly how much it will cost will depend on where the Model 3 is bought. While Tesla reconfirmed to SlashGear this week that the smaller car will start at $35,000, that price is ahead of federal and state incentives.
Those tax breaks and rebates could potentially shave as much as $10,000 off the cost of the car, bringing the Model 3 to around $25,000 and in the process undercutting Chevrolet's Bolt EV which is expected to come in at $30k after incentives.
As for production of the Model 3, however, that's not expected to kick off until late in 2017. Tesla says customer deliveries of the car will also begin before 2017 is through.
In addition to the unveil of the car itself, Tesla plans a significant investment as it ramps up to begin production. According to the firm, around $1.5bn will be spent in 2016 as a whole, on production machinery for the Model 3, Gigabattery cell production – some of which will power the new car – and around 80 new retail and service centers.
Some of the cash will also be spent on installing around 300 new Superchargers, Tesla says. It's unclear at this stage whether the Model 3 will be eligible for free Supercharger use, as is the case with the more expensive Model S and the new Model X SUV.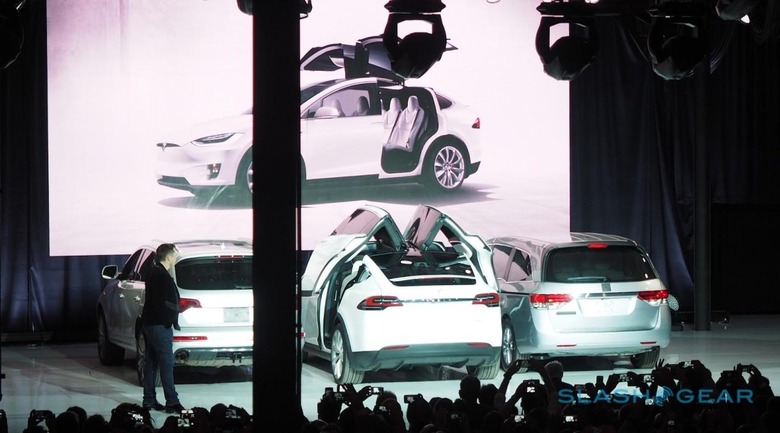 As for that SUV, Tesla says that it purposefully capped production in January this year so as to hit quality targets. For the remainder of the current quarter, though, it's expecting to increase manufacturing, with a goal of 1,000 Model X rolling off the line each week come Q2 2016.
Still, you'll struggle to find a Model X in showrooms if you go looking for one, though Elon Musk says that demo vehicles should begin filtering through "in the weeks to come."
Financially, Tesla made $179m in Q4 2015, selling over 25k Model S across the year as a whole. That was a slight decrease of less than 1-percent compared to 2014, though Tesla says that it managed to trim production costs for the car at the same time.
By the end of this year, in fact, Tesla predicts Model S gross margin will be near 30-percent.
Even so, it was a surprise loss – and a sizable one – for the electric car darling. Losses for the year came to almost $889m, with a $107m loss in Q4 alone. As a result, the firm has burned through around $700m in its cash reserves, which now come in just shy of $1.2bn.
As for the potential hit of falling gasoline prices, which had led some market watchers to predict toppling demand for electric cars, Tesla claims not to have been affected.
"[We] continue to see no perceptible impact to our order growth from the change in the price of gasoline as our order rates have continued to increase even as the price of gasoline has fallen," Musk and CFO Jason Wheeler wrote today. "In fact, our customers tell us they value a Tesla vehicle more for its superior performance, technology, safety, lower environmental impact and style than for its ability to save money on fuel."
NOW READ: Tesla could unveil 2 new cars in March
Now, all eyes will be on the Model 3 come March 31, to see just how much of the car is actually demonstrated – whether in images alone, a stationary mock-up, or a working prototype – and hear just how its specifications line up against the growing number of EV rivals.
SOURCE Tesla [pdf link]