2017 Hyundai Ioniq Offer 3 Eco-Friendly, Efficient, Hi-Tech Options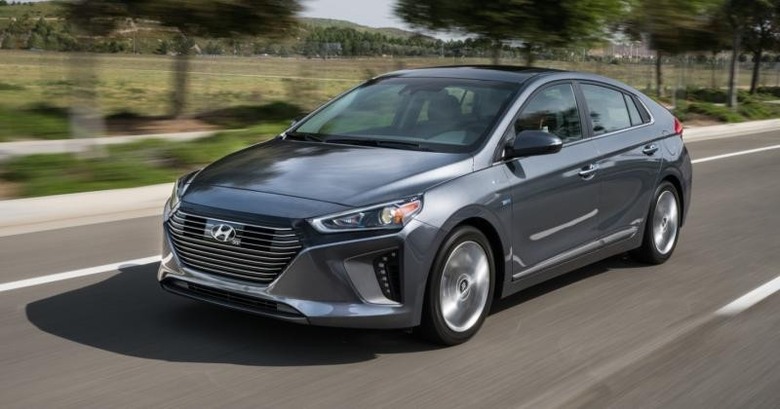 This year, Hyundai isn't content with showing off just one new key car model. No, in fact, it has three. At the 2016 New York Auto Show, the car maker is unveiling its new Ioniq line, which is composed of three models, the Ioniq Hybrid, the Ioniq Plug-in Hybrid, and the Ioniq Electric. All three, though with subtle differences inside and out, are united by a common thread. The Ioniq represents Hyundai's latest and greatest attempt at offering drivers an eco-friendly vehicle that doesn't sacrifice efficiency and technology.
Given the nature of these three, their engines will get the most focus. In fact, their engines are also the main differentiating factor between them. The Ioniq Hybrid, naturally, is powered by the combination of a Kappa 1.6-liter direct-injected Atkinson four-cylinder engine and a 32 kW electric motor, delivering 104 hp, 109 lb-ft of torque and 43 hp, 125 lb-ft of torque, respectively. The hybrid's battery is hidden underneath the rear passenger seat, maximizing space as well as efficiency. The Ioniq Plug-in Hybrid has the exact same Kappa engine as the Hybrid, but this time paired with a 45 kW electric motor that delivers 60 horsepower, providing an estimated 25 miles of all-electric range. And finally, the Ioniq Electric boasts of an 88 kW electric motor with 120 hp and 215 lb-ft of torque, for a whopping 110 mile range on its 28 kWh battery.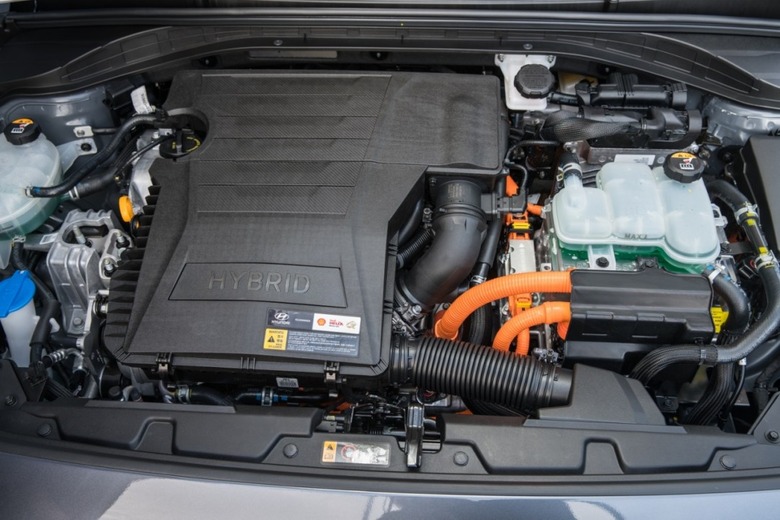 The Hybrid and Plug-in Hybrid both feature a six-speed "EcoShift" dual-clutch transmission (DCT). The choice to forego the usual Continuously Variable Transmission (CVT) commonly employed in Hybrids and Plug-in Hybrids in order to steer clear of "rubber band" acceleration.
Externally, the differences between the three are less obvious. The three naturally share a common design language, with a fluid lines and shapes that emphasizes aerodynamics. That said, there are also subtle differences that set the three apart. The Hybrid, for example, has Bi-Xenon HID headlights, C-shaped LED positioning lights and the car maker's signature hexagonal grille. While the Plug-in Hybrid does have the same grille and positioning lights, it adds low-beam LED headlamps to the set. On the other hand, the Electric eschews sports a cleaner grille since it doesn't exactly need that much powertrain cooling.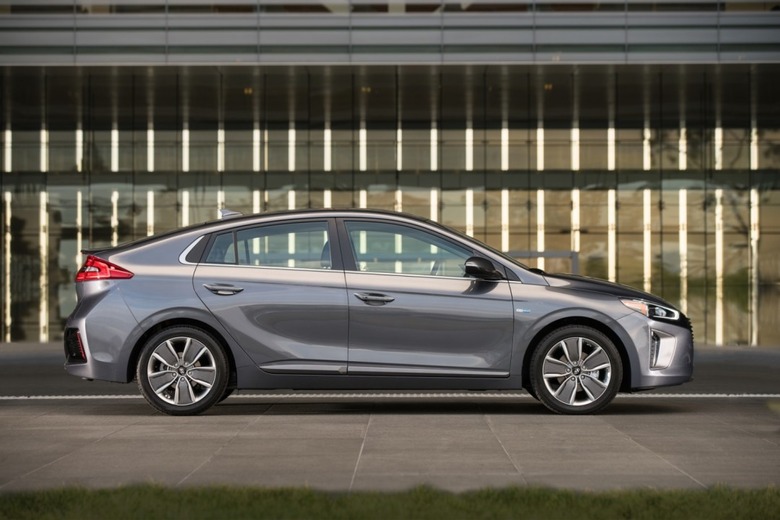 The interior design of the Iconiq adops a "Purified High-tech" design philosophy. Not only does it translate to a clutter-free arrangement of interior components, it also means the use eco-friendly materials. For example, the interior door covers are made from a mix of plastic and powdered wood and volcanic stone. There is also less reliance on oil-based products despite the softer feel of the interior. Sugar cane-based materials are also applied to the headliner and carpet. And soybean oil is used to produce metallic colors in paint.
Hyundai's Ioniq line isn't just smart about efficiency and materials, it is smart everywhere else as well. That is especially true when it comes to what Hyundai bills as futuristic technologies integrated into the cars. Those include driver assistance technologies such as Automatic Emergency Braking with Pedestrian Detection, Lane Departure Warning, Blind Spot Detection, Rear Cross-Traffic Alert, and Smart Cruise Control. Hyundai's Ble Link is also present to provide connectivity and remote controls, like Remote Start, Remote Door Lock/Unlock, Car Finder, and Stolen Vehicle Recovery. Both Android Auto and Apple CarPlay are supported well supported. And a Qi compatible wireless charging pad for smartphones is also provided.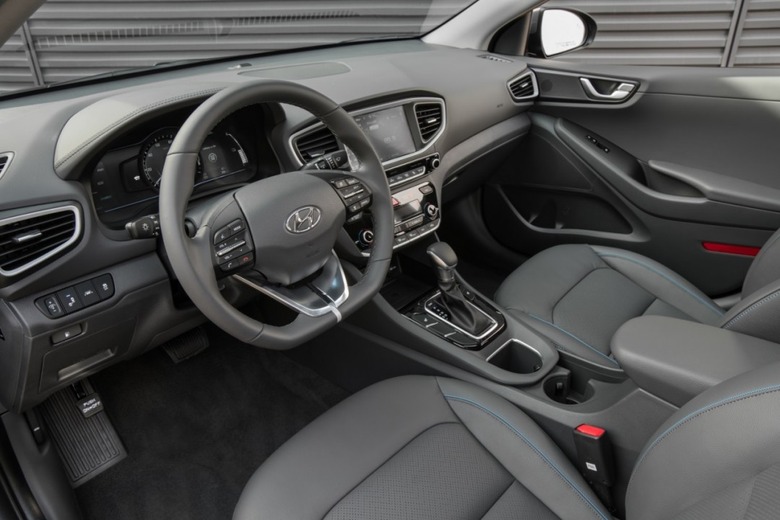 Hyundai has yet to provide availability details for the 2017 Ioniq line of eco-friendly, efficient, and futuristic cars.