Tesla Model E Trademark Tips "Affordable" EV Name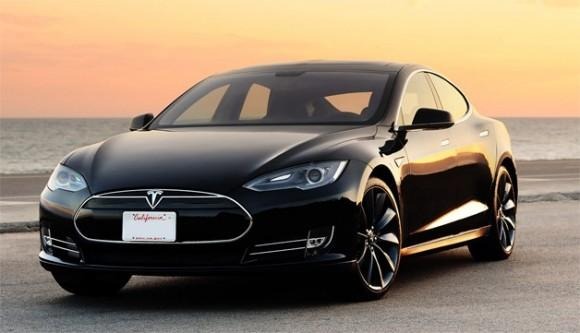 A new Tesla trademark registration for the "Model E" has prompted speculation that the company's much-anticipated low-cost electric car will launch under that name, following the Model S and upcoming Model X crossover. Filed on August 5, the "Model E" application – for "automobiles and structural parts therefor" – comes well in advance of the car expected to bear the name, which Tesla CEO Elon Musk has warned shouldn't be expected until 2016 at the earliest.
Nonetheless, given the appetite for the Model S, it's clear that some will be willing to wait. The Model E – or whatever it launches at – will be Tesla's most affordable variant, expected to directly challenge cars like GM's Volt with a roughly 200 mile range and a price tag under $35,000.
What has drivers excited is that, with subsidies and grants, that $35k could end up around $25,000 once the government has had its say. The market for lower-priced full electric vehicles has struggled, with Nissan, GM, and others seeing sales of EVs failing to reach initial expectations, whereas Tesla's more premium Model S has not struggled to find buyers.
The expectation, then, is that the halo effect of the Model S and the Tesla brand in general will help buoy sales of the Model E. The impact cheaper car's more restricted range, meanwhile, will be offset by Tesla's Supercharger network, which Musk has promised will be tripled so that drivers can eventually get from one side of the US without worrying about charge.
Before the Model E, however, Tesla is expected to launch the Model X, the company's first SUV/crossover. That's due in late 2014, though scale deliveries aren't likely until early in 2015.
Exact details on the cheapest Tesla haven't been given, though Musk previously referred to it as roughly akin to the BMW 3-Series in size and packing some "really cool tech that we can't talk about yet."
VIA Electrek