Tesla confirms Model III as next EV contender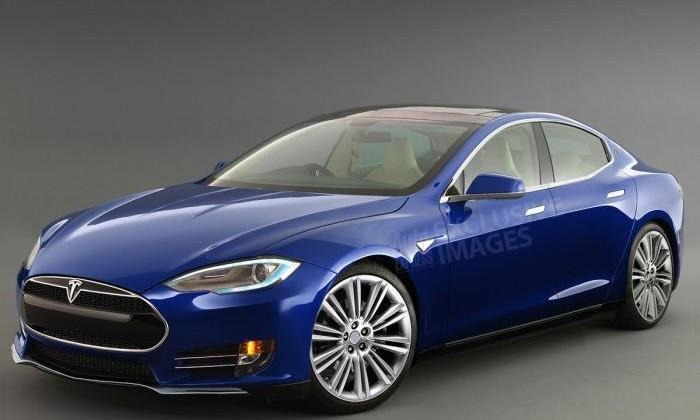 Tesla CEO Elon Musk has finally revealed what some in the auto industry have been speculating on. The company is indeed planning on launching a new electric vehicle, one to face off with BMW's 3 series. And more than that, as the third generation of its line, Tesla will be christening it with a rather plain-looking name: the Model III.
The Model III name might be functional but it is also quite bland. However, it is also somewhat of an inside joke that belies Musk's eccentricity. Since Tesla already has a Model S for its sedan and a Model X for its crossover SUV, Musk thought to name the new entry as the Model E, just to complete a certain word. Fortunately or unfortunately, Ford called dibs on the Model E name and Tesla had to think of something else. They ended up with the Model III instead. Of course, Tesla's official confirmation calls it "Model 3", so you can pretty much imagine that Musk's goal was achieved nonetheless.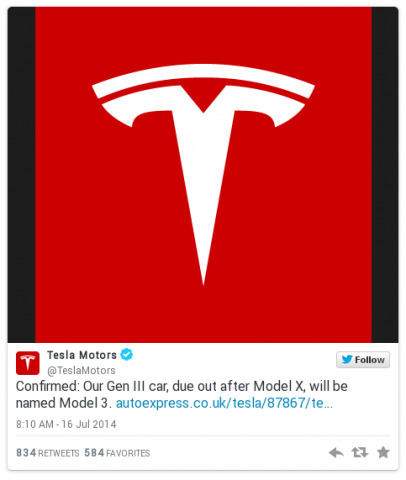 Although the name's origin might be lost in obscurity, the Model III itself will not. As a true next gen car, it will improve on its predecessors. It is said to be 20 percent smaller than the Model S as depicted in these mockup images cooked up by Auto Express. Despite being smaller, it will still be able to boast of a 200 mile (322 km) realistic range same as the Model S. But the Model 3 will also sell cheaper according to Musk, around ₤30,000 or $35,000, thanks to cheaper batteries that will be produced in Tesla's upcoming Gigafactory.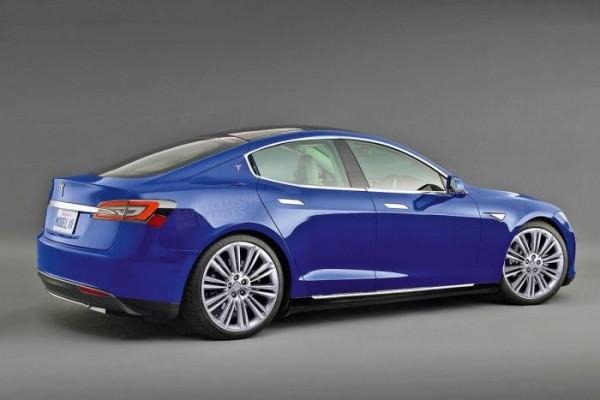 The location of the new plant is still unknown, but a few US locations have been named as possible candidates, including Nevada, New Mexico, and Texas, just to name some of them. Tesla, however, is also expanding abroad. Musk announced in a recent trip to the UK that he plans on building a research and development center in the country, one that will be utilized for the Model 3.
If news of a third generation Tesla EV has gotten you excited, best to take a few deep breaths, as it won't be coming any time soon, definitely not before the Model X launches next year. The Tesla Model 3 (or Model III, depending on how you want to see it) is slated to be unveiled around 2016 but the actual launch isn't expected to happen until sometime in 2017.
VIA: Auto Express