Computex 2011: Day One Wrap-Up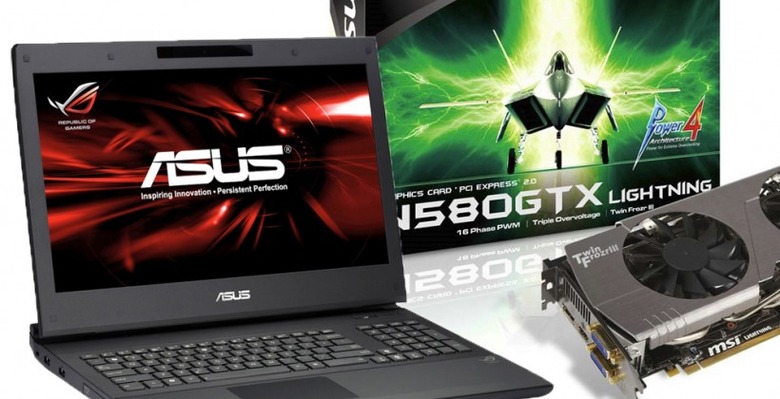 Hard to believe it, given the
, but Computex 2011 only really kicked off properly in Taipei this morning. Intel delivered the biggest keynote, announcing its
which, the chip giant hopes, will supplant generic ultraportables and grab 40-percent of the market by the end of next year. Sandy Bridge and, in 2012, Ivy Bridge processors will be inside, with slick sub-0.9-inch chassis and price tags under $1k on the outside. Read on for the rest of our Computex day one wrap-up.
Ultrabooks aren't all that Intel is looking at. The company had
tablets, smartphones and netbooks to discuss
, with Medfield in the first two and Cedar Trail in the latter. The new Atom processors are picking up pace, too, with Intel saying there'll be production process shrinking on a yearly basis until it hits 12nm within three successive years. As you'd expect, there are various little flourishes
to whet your notebook appetite.
Elsewhere, ASUS turned its attention from tablets like the
to more potent gaming hardware, outing a full range of
Republic of Gamers motherboards, video cards and accessories
. More interesting, perhaps, is the new ROG notebook and desktop PC line-up, including the
which, as the name suggests, has a 3D panel that can not only show 2D and 3D content simultaneously, but not demand you wear special specs.
MSI had saved most of its hardware for the official first day of the show, with a mass of 
along with some fresh
using Intel's Core range along with AMD's Fusion APUs. There's also a
which MSI reckons is enough to take the "world's fastest" title.
Then there were tablet prototypes:
to show of Qualcomm's dual-core Snapdragon, and a number from Pixel Qi to demonstrate their
new 7-inch and 10-inch displays
. You can find our
Computex 2011 Day Zero wrap-up here
, and find all of our ongoing show coverage with the