Pixel Qi demos super-slim panels; smartphone and bistable on roadmap [Video]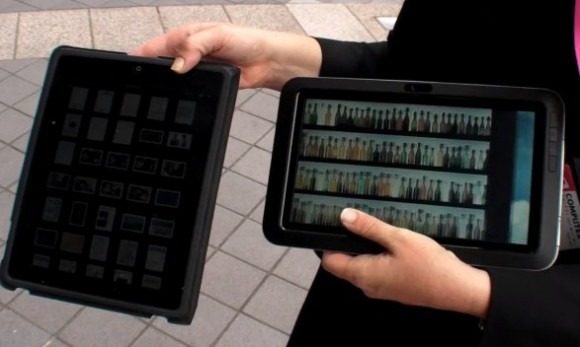 Pixel Qi had promised some new screen technology at Computex this week, and the company has delivered, with a fresh 10.1-inch super-thin panel. Unlike the existing 10.1-inch screen, as used in the Notion Ink Adam, the new panel runs at 1280 x 800 making it ideal for Android Honeycomb slates; meanwhile, as ARMdevices' video demo shows, it's far more sunlight-visible than the iPad.
There's also a 7-inch Pixel Qi panel being shown in a new tablet reference design, running at 1024 x 600. Unlike the initial panels, the thickness is slimmed right down: 4mm in these early units, but with the possibility of a 2mm panel in the future. Mass production is expected at the end of Q3 2011
As for the 10.1-inch 1280 x 800 panel, that's currently 3mm though Pixel Qi founder Mary Lou Jepsen says it could go slimmer by shaving a little more off the various layers of the glass and substrate. It will begin mass production in Q4 2011.
Jepsen claims Pixel Qi is the fastest growing display company around right now, and is also looking for new staff; she expects Pixel Qi's systems to be the dominant display technology in five years time. Next up could be 4.3-inch panels suitable for smartphones or larger panels for mainstream laptops; there's also a 9.7-inch panel with "very high contrast, very wide viewing angle" planned for either late this year or early in 2012, something we reckon is particularly interesting because that's of course the same size as the iPad's display.
Meanwhile, Pixel Qi is looking at the possibility of bistable displays – panels which can maintain their picture even when the power supply is removed, something more commonly associated with e-paper displays such as those from E Ink – though that depends on whether there's OEM demand.