CES 2012: We're here!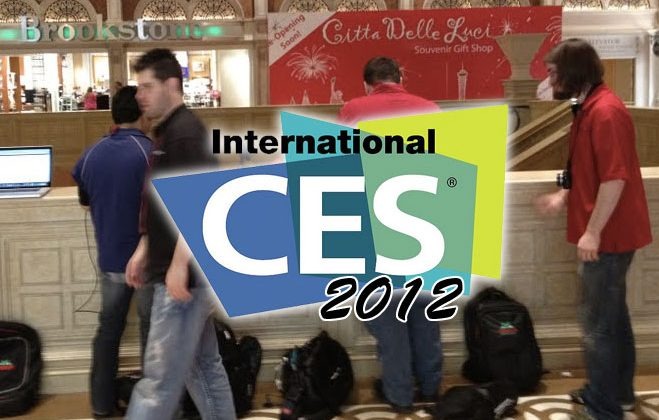 It is once again time for the biggest show of the year, a week-long event festival by the name of CES – the Consumer Electronics Show 2012! We'll be here for the rest of the week, covering everything you'll want to know from gadgets to technology to oddities and back again. We've got a full team ready to give you what you want in full schedule of events through the beginning of the week and a fabulous collection of devices across the show floor through the end of it – you're gonna get so much CES 2012 this year your ears will be ringing.
For those absolutely new to this event, I suggest the following post for starters: CES 2012: Basics for Beginners. After that, the first place you should start to explore what's coming up this year is the column entitled Stop Whining and Go To Las Vegas by none other than columnist, Samsung employee, and man of many electronic faces: Philip Berne. It's here that you'll get a good glimpse of what an average attendee will go through at the show. There will be meetings, there will be keynote speeches, and there will be devices thrown in our faces from all directions – and we'll be skillfully cramming it all into easy to read, content jammed posts all week long.
We've got a set of possibility guides you can take a look at, each of them giving you glimpses of what kind of devices we'll be seeing at the show. Take a look at Smart TVs, such blatant reveals as Corning Gorilla Glass 2, Qualcomm Snapdragon GameCommand, and the oops moment of Anymode's Galaxy Note reveal for AT&T. This sort of butterfingers move is collected in the post CES 2012 Preview: handfulls of leaks.
Of course there's always the naysayers like columnist Don Reisinger who says the Death of CES Isn't Really A Bad Thing — letting us all know that not everyone really enjoys going to the show. Mixed minds, y'all!
We'll see you the rest of the week, stick with us in the [CES 2012 portal] as well as our portal to all of our hands-on experiences with [CES LIVE!]