AT&T Galaxy Note leaker backtracks after accessories blunder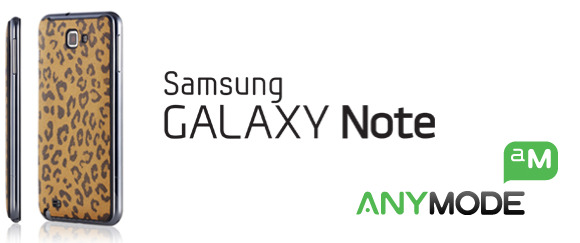 Back-tracking this morning on the apparent confirmation of the AT&T Samsung Galaxy Note by an accessories company yesterday, with Anymode's third-party PR team now claiming the pre-announce info had not been approved by either AT&T, Samsung or indeed Anymode itself. The info – that Anymode was an OEM vendor of Galaxy Note accessories for the AT&T variant – "contained inaccurate information" and has been retracted.
"The information was not provided by Anymode, AT&T or Samsung , nor did Anymode, AT&T or Samsung approve it ... The issuing party apologizes for the publishing of the inaccurate information and any inconvenience it may have caused"
Anymode's original press release had promised covers, cases, skins, earphones, batteries and Bluetooth gadgets for the Galaxy Note. The AT&T variant is expected in the US in early 2012, the information continued, despite neither the carrier nor Samsung actually confirming it was ever in the pipeline in the first place.
Unfortunately for Anymode – and its PR firm – this is a genie that may be difficult to stuff back into the bottle. We'd already seen leaked images of the Galaxy Note bearing AT&T branding earlier this month, and back in December more information about the LTE-toting variant leaked too. The smartphone crossed the FCC in AT&T form earlier in 2011.
Our guess is that AT&T was saving the official unveil for CES 2012 next week, but we'll know for sure in a few days time.