IFA 2019 has come and gone, but the best products of the big European tech show stuck in our memory. As always, we've been rounding up the greatest tech from IFA, ignoring the hype and instead focusing on which products and technologies will actually improve your life in a meaningful way. Read on for this year's winners.
Best Smartphone: LG G8X ThinQ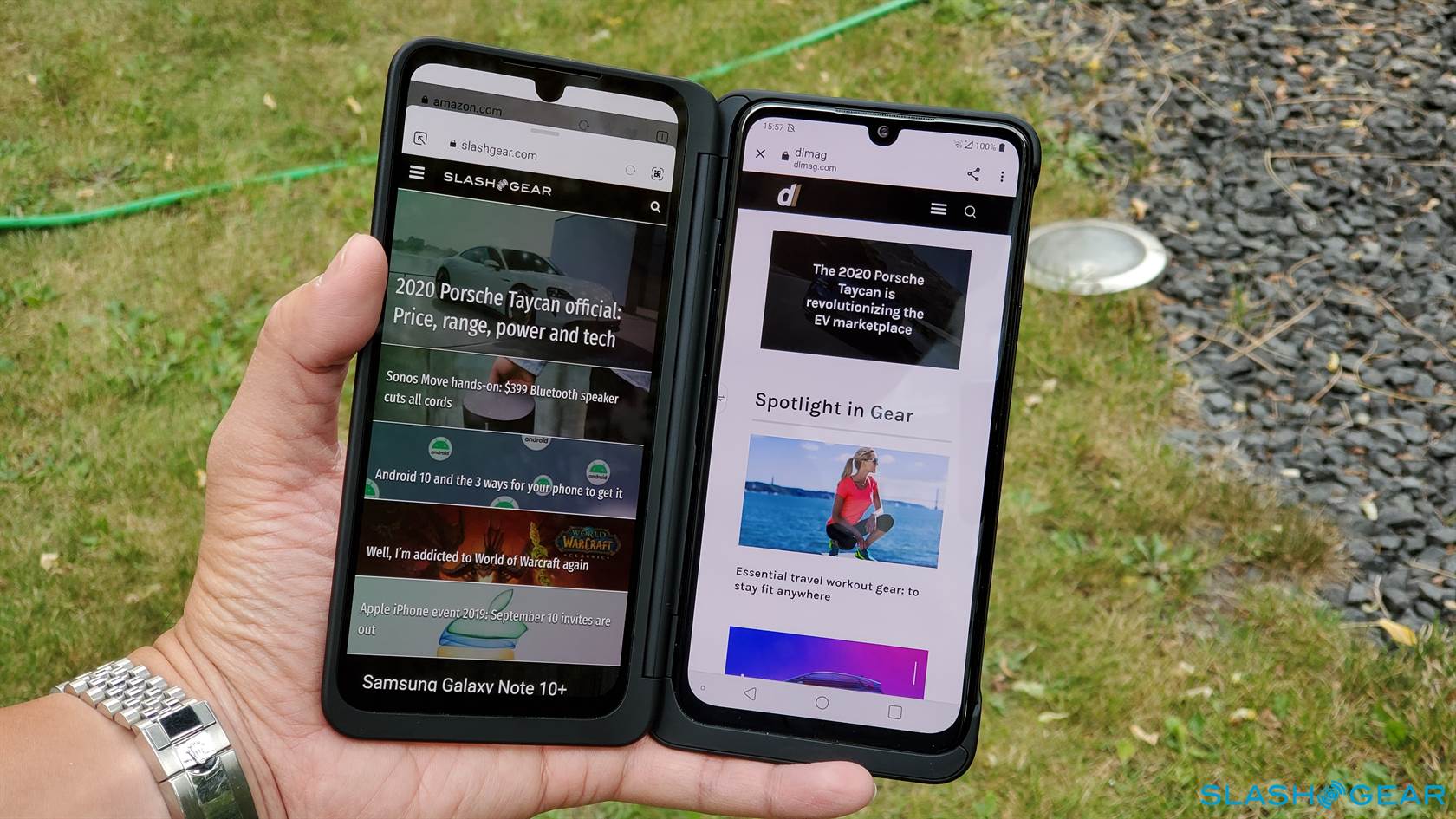 In a year where foldable phones have had a troubled debut, LG's decision to go with a more-flexible-than-foldable strategy is looking very wise indeed. The LG G8X ThinQ takes a powerhouse Android flagship and combines it with a second, identical touchscreen in a clamshell form-factor. That way, you can use the second screen when you need it, but remove it for a thinner overall device when you don't.
While we've seen dual-display phones before, LG's stands out. The phone-maker went to the extra effort of making sure its software takes full advantage of twin-touchscreens. Meanwhile, LG's excellent cameras and Hi-Fi audio round out a more than capable smartphone.
Best Gadget: Nokia 2720 Flip
HMD Global has been mining the rich seam of nostalgia for the past few years at IFA now, and now it's the turn of the flip-phone. The Nokia 2720 Flip brings back the classic form-factor in a surprisingly appealing package. While the immediate charm may be the design, there's actually an impressive amount of tech inside.
Native messenger apps for WhatsApp and Facebook, the Google Assistant, along with WiFi hotspot support for the 2720 Flip's LTE connection, mean this could replace a smartphone for some, or be the perfect accessory for tablet-first mobility. Best of all, though, is the price. At the equivalent of $99, this flip needn't overturn your wallet.
Best Desktop PC: Lenovo IdeaCentre A540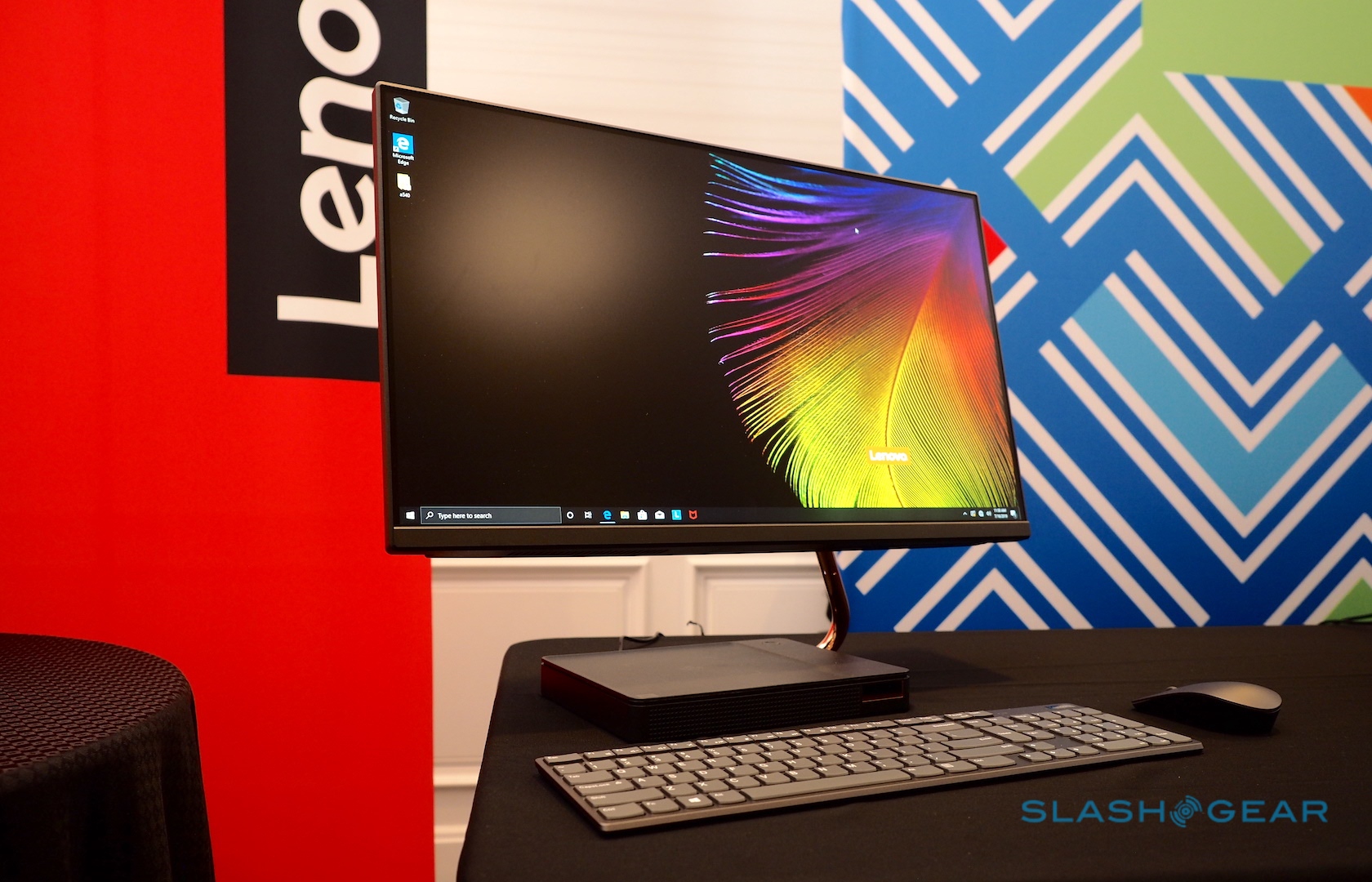 Desktop PCs are a long way from the beige boxes of before, but the Lenovo IdeaCentre A540 takes style to another level. Suspending its 27-inch display on a slender metal arm above a minimalistic base, you'd be forgiven for thinking this was merely a monitor. Instead, it's a fully-functional PC, with up to Intel Core i7 processors inside.
The appeal doesn't stop at the style, though. Lenovo has packed the IdeaCentre A540 with clever features, like Qi wireless charging for your smartphone in the base, and plenty of connectivity. It even found space to squeeze in stereo speakers and a woofer, so you needn't sacrifice on sound.
Best Performance Notebook: ASUS ProArt StudioBook One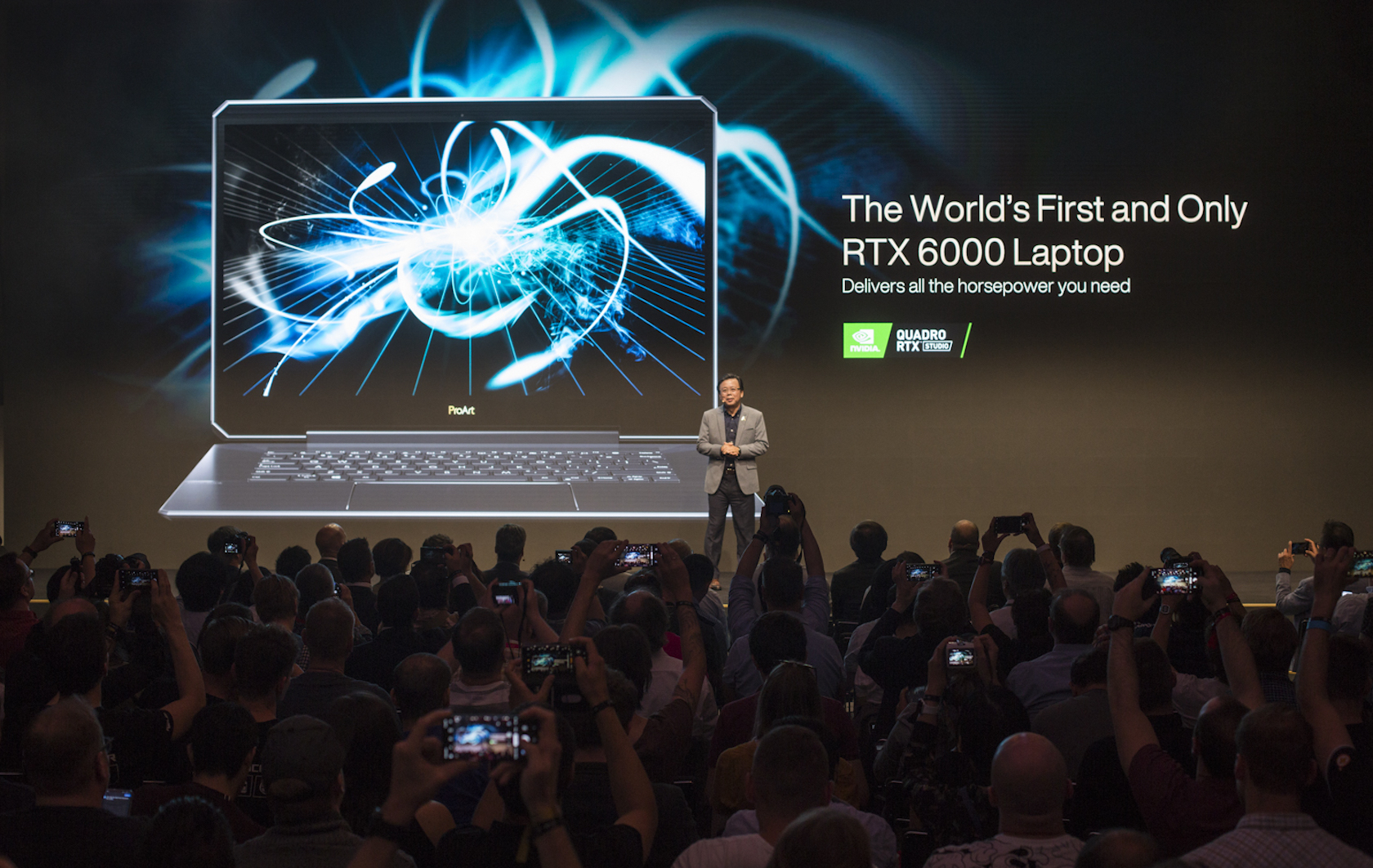 If you discounted a laptop for serious graphics work, gaming, or 3D design, think again. The ASUS ProArt StudioBook One tears up the rulebook on mobile GPUs, by dropping in an NVIDIA Quadro RTX 6000. That's enough to make it the "world's most graphically powerful laptop," ASUS says.
Since you can't rely on graphics alone to get you through, there's also Intel's Core i9 processors and a 4K Pantone display with 120 Hz refresh. It's not small, but it packs a serious punch for mobile pros who refuse to sacrifice graphical performance.
Best Ultra-Mobility Notebook: Lenovo Yoga C940
The latest in processors, stunning and sturdy industrial design, and a bright, high-resolution touchscreen. The recipe for the Lenovo Yoga C940 sounds like it should be straightforward at first, but it's how those pieces are combined that make it stand out in the IFA 2019 crowd. It's an ultra-mobility laptop that hits the spot for work and play.
Intel's 10th Generation processors are inside, along with up to 16GB of RAM and Dolby Atmos audio. The display is up to a 4K DisplayHDR 400 screen, with Dolby Vision support and 500 nits of brightness, and flips around 360-degrees to turn the Yoga C940 into a tablet. Not bad at all for something with up to 17.5 hours of battery life.
Best Accessory: Huawei FreeBuds 3
The Huawei FreeBuds 3 may not stray from earbud style we've seen before, true, but that's the least interesting thing about these fully wireless Bluetooth headphones. Inside the white or black shells there's a lot more technology than you'd expect. Huawei created its own chipset with Bluetooth and active noise cancelation.
That's not something you typically find in headphones, and especially not in a design which doesn't insist on sealing into your ear canal. Long battery life and a charging case with USB-C and Qi wireless round out Bluetooth headphones that perform surprisingly well. Now we just have to hope they make it to the US.
Best IoT Product: Lenovo Smart Tab M8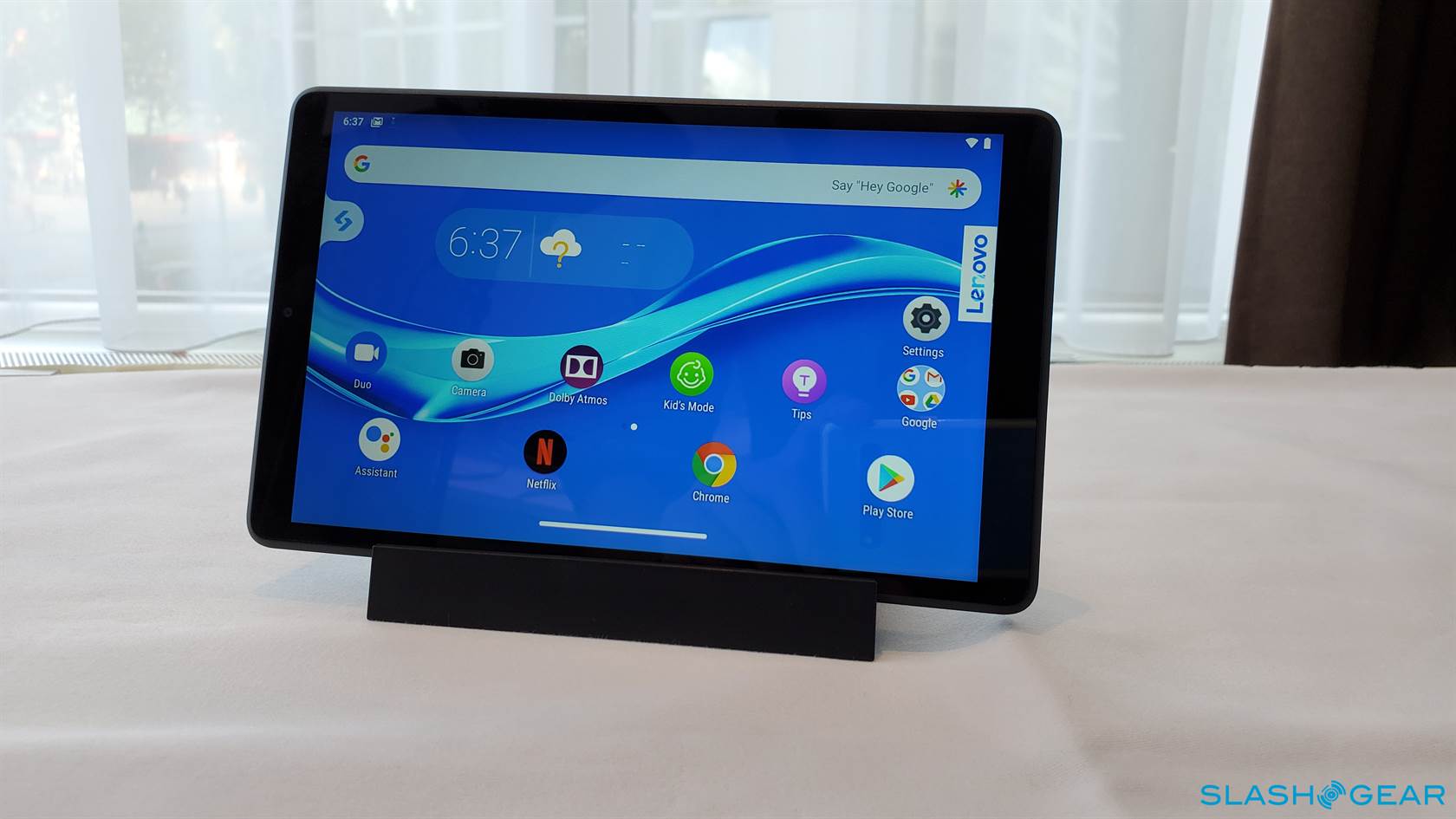 We're big fans of getting maximum use out of our gadgets, and that's why the Lenovo Smart Tab M8 appeals so much. On the one hand, it's a fully-functional Android tablet at an affordable $120, with optional LTE and dual cameras. However when you're not using it that way, you can drop it onto the included dock, and it turns into a smart display.
The Google Assistant's Ambient Mode serves up media, weather and news reports, answers questions, and generally does what you'd expect from a home hub. Dual speakers and a dual microphone array makes sure it sounds as good as it hears. It's the sort of clever integration of technology that makes you feel you're getting the most for your IoT money.
Best Innovation: Qualcomm 5G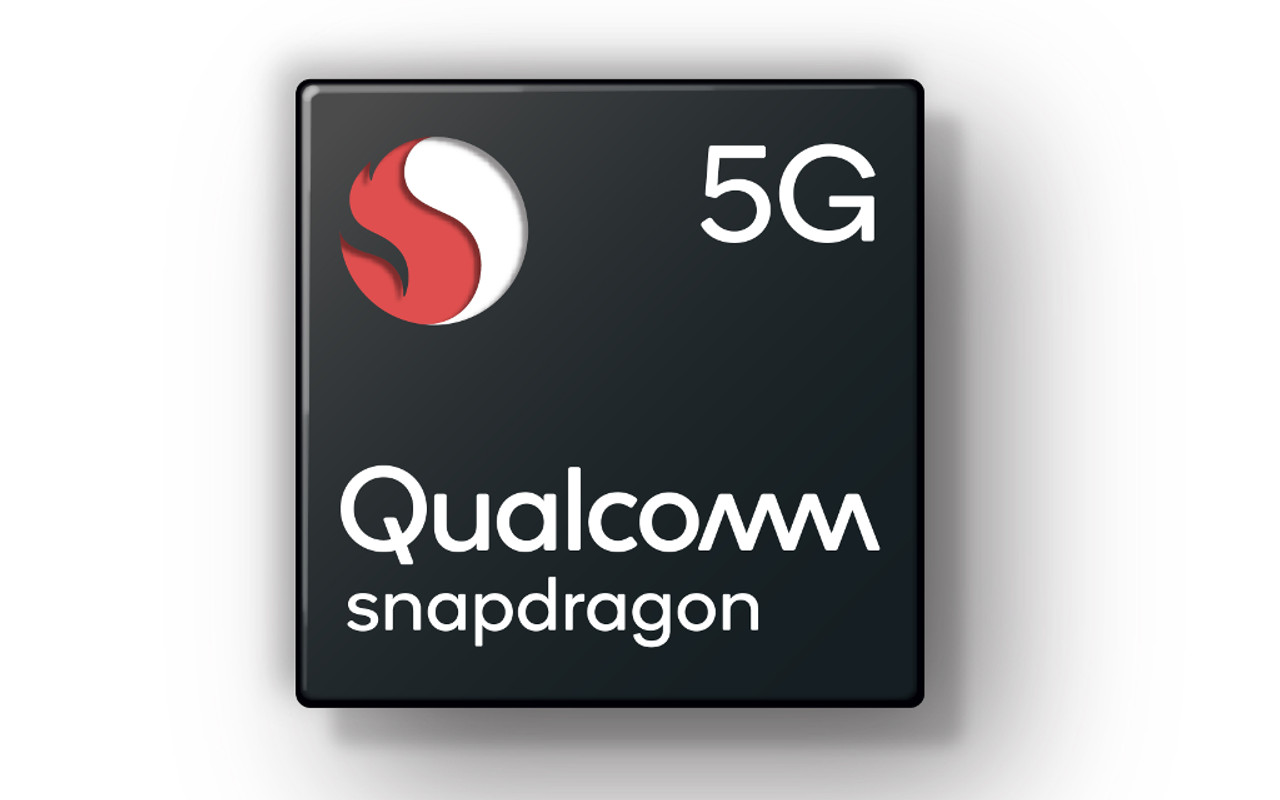 2019 has been the year where 5G lights up and we get our first real taste of what next-generation cellular networks can offer us. Initially, however, you need to be using a fairly expensive Android phone in order to try 5G. That, thanks to Qualcomm's 5G efforts at IFA 2019, is about to change.
The chip-maker does have a new flagship 5G SoC in the pipeline, but arguably even more important is Qualcomm's commitment to bring 5G to its Snapdragon 8, 7, and 6 series chipsets. That should mean far more affordable 5G connectivity, in phones other than flagships. As 5G availability grows, we're pleased to see that the array of devices – and price points – will grow along with it, and we're expecting to see many such models at IFA 2020 next year.
You can find all our IFA 2019 coverage in our show hub!