Qualcomm expands its 5G strategy at IFA 2019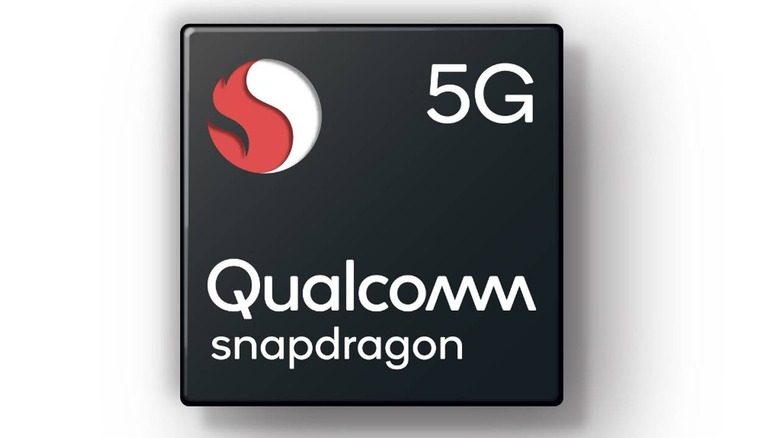 As carriers are currently competing to get their 5G networks rolled out and phone manufacturers are rushing to get their 5G devices on shelves, Qualcomm is at the center of it all. This 5G rush has been great news for Qualcomm and its 5G modems, and at IFA 2019 today, the company announced what's next for its 5G strategy. Not only is Qualcomm going to give its 5G systems a consistent identity, but it's also gearing up to launch a new fixed-point 5G modem and expand its SoC platforms that support 5G.
That last point is particularly crucial. Qualcomm revealed today that multiple tiers of its Snapdragon platform will be supporting 5G by some point in 2020. When that expansion is done, chipsets in the Snapdragon 8, 7, and 6 lines will all support 5G, greatly increasing the number of phones that can tap into these faster mobile networks around the world.
Thus far, 5G has been territory we've really only seen expensive flagship devices powered by Snapdragon 8 series SoCs step into. Once Qualcomm expands 5G functionality to its 6 series and 7 series processors, though, 5G will no longer be the domain of only top-end devices.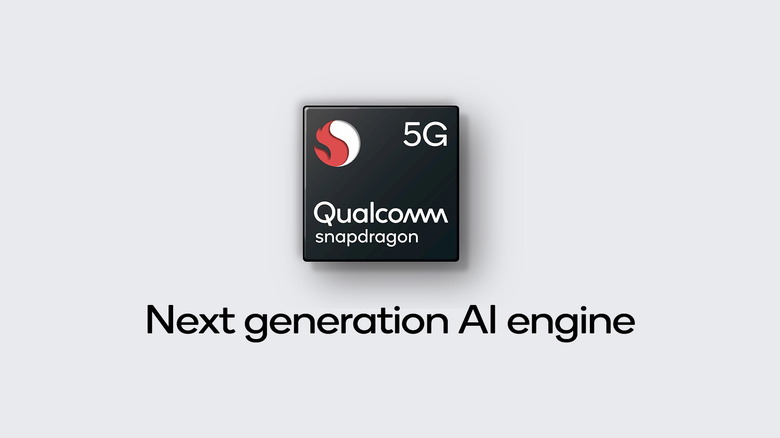 That's especially important, because mid-range phones are an important segment of the market for all manufacturers. Last month, a study on the European phone market by Canalys found that mid-range devices were a big moneymaker for companies like Samsung in Q2 2019, and sales of those phones helped the company cement a dominant lead in market share. In emerging markets, mid-range phones drive sales, so equipping 6 series and 7 series SoCs with 5G capabilities is something that will definitely help 5G adoption around the world.
Qualcomm said today that 12 OEMs have already signed on to use its new 7nm, 5G-equipped 7 series SoCs, including OPPO, Redmi, Motorola, HMD Global, and LG. We'll see 5G 7 series chipsets launch in the fourth quarter of 2019, ahead of the launch of these 6 series SoCs in the second half of 2020.
Qualcomm Snapdragon 5G Modem-RF System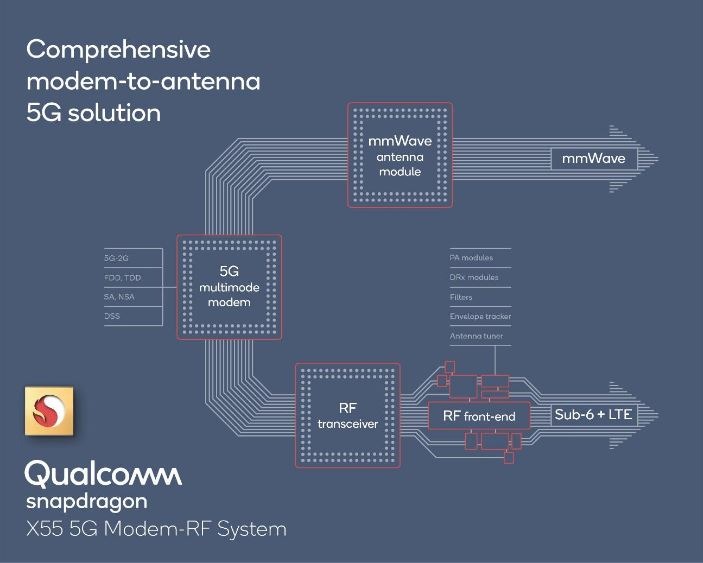 Qualcomm also revealed today that it will be giving its 5G chipset a new name. From here on out, the chipsets containing Qualcomm's 5G modem, RF transceiver, and RF front-end will be known officially as the "Qualcomm Snapdragon 5G Modem-RF System." So, for instance, the Snapdragon X55 modem that's already appeared in some 5G devices will be called the Snapdragon X55 5G Modem-RF System.
These modem-RF systems support mmWave, Sub-6, and LTE technologies, along with Qualcomm tech like Smart Transmit, 5G PowerSave, and Wideband Envelope Tracking. Qualcomm says that we'll see its new modem-RF systems in devices ranging from smartphones and laptops to fixed access points and cars beginning later this year.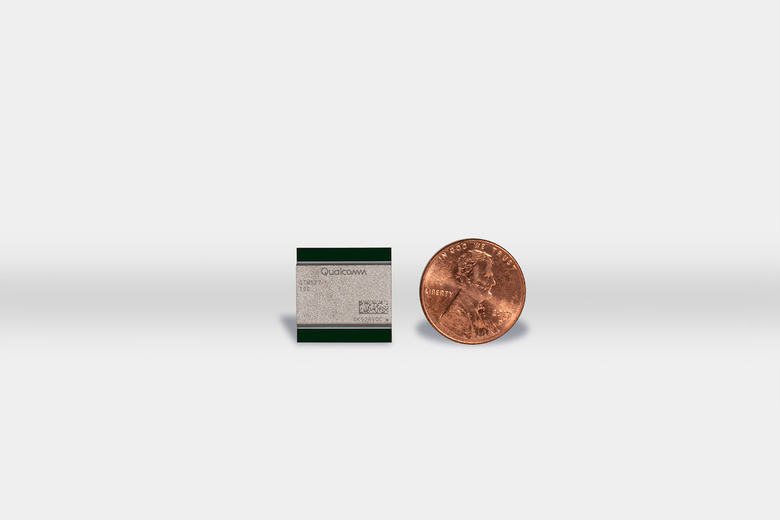 Speaking of fixed access points, Qualcomm today also announced the QTM527 mmWave antenna module, which uses the Snapdragon X55 5G Modem-RF System. With this, carriers will be able to offer fixed 5G service for use in homes and businesses, potentially giving those in suburban and rural areas more options aside from broadband, fiber, or satellite internet.
Qualcomm claims that the QTM527 module "offers fiber-equivalent performance at extended range," and has the benefit of letting companies and consumers skip the "last-mile" roll out of fiber networks. The company is sampling the QTM527 to customers now and expects it and modules like it to become available in fixed access points beginning in the first half of next year.