ASUS IFA 2019 lineup covers laptops, desktops, watches, and a new phone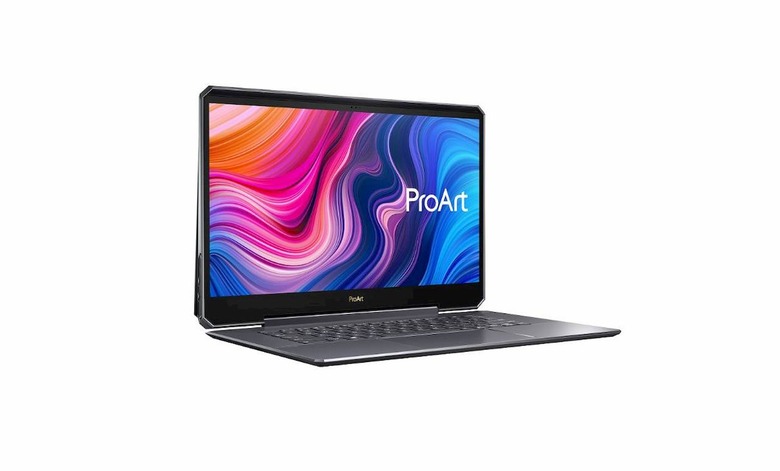 ASUS showed up at IFA 2019 with a slate of new laptops, desktops, and accessories in tow. Chief among these new devices are perhaps the new machines in ASUS's ProArt lineup, with ASUS calling the StudioBook One its "most powerful StudioBook ever." In addition to those, ASUS has also announced a new VivoWatch and a new business laptop in the ASUSPRO B9.
ASUS ProArt lineup
ASUS's ProArt lineup is leading the way when it comes to its IFA reveals, which is comprised of two new laptops, one new desktop, and a display. These new computers use NVIDIA's RTX graphics cards, with the StudioBook One and the StudioBook Pro X both being part of the RTX Studio program.
The StudioBook One (pictured above), which ASUS also says is the "world's most graphically powerful laptop," features Quadro RTX 6000 graphics and 9th-generation Intel Core i9 CPUs, so it's quite the powerhouse. It's also outfitted with a 4K Pantone display that has a refresh rate of 120Hz and supports 100% of the Adobe RGB gamut, so it's definitely a contender for anyone who wants a powerful laptop for content creation.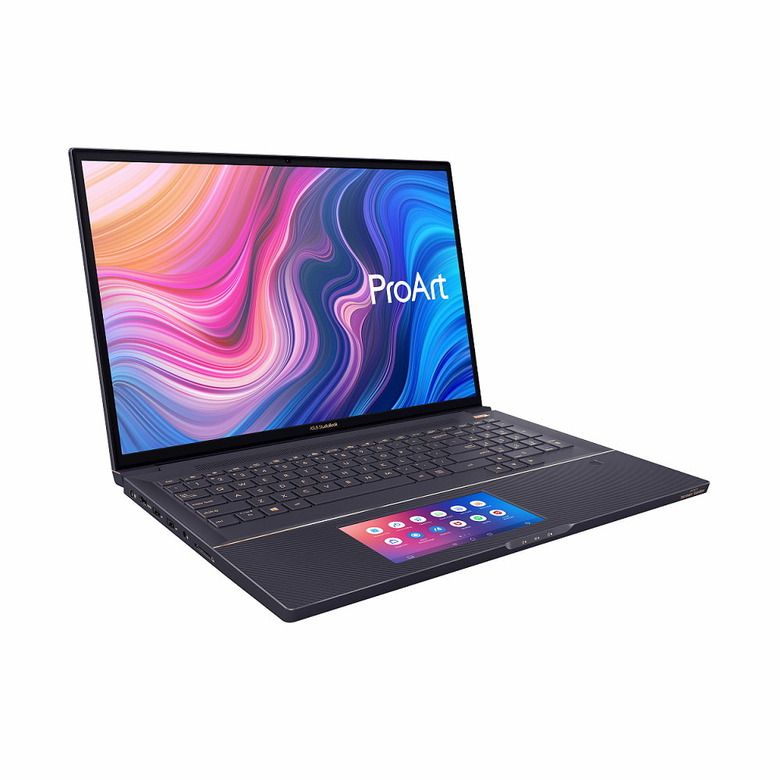 The StudioBook Pro X, on the other hand, is another RTX Quadro powered laptop that can use either an Intel Xeon or a 9th-gen Core i7, depending on what you need. While the StudioBook One's main draw is its power, the Pro X's edge is its ScreenPad 2.0, making this the first ASUS laptop to support the feature. ScreenPad 2.0 allows you to turn the trackpad into a second display with a smartphone-esque interface.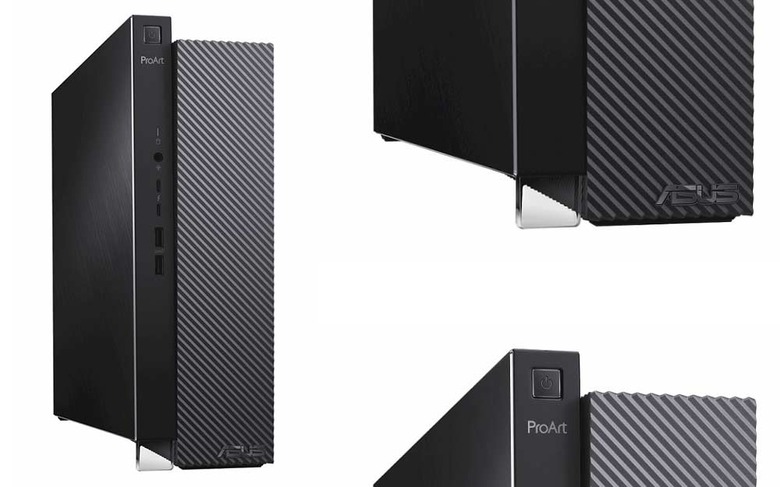 If you're more of a desktop person, then ASUS has you covered there too with the ProArt Station D940MX. It's a tiny computer, but it's packing some high-end hardware on the inside, using Core i9 CPUs and either Quadro RTX 4000 or RTX 2080 Ti GPUs. In an interesting twist, the D940MX even has an LED indicator at the bottom of the chassis that can be used to "reflect to the current status of the PC." So, with that LED indicator, you can leave the computer to render something and then tell at-a-glance when it's finished with that task.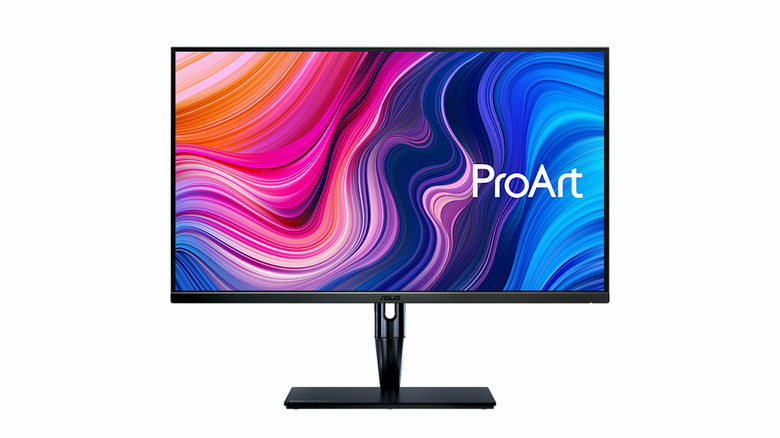 Finally, we have the ProArt Display PA32UCG, which boasts 4K resolution, HDR 1600, and a 120Hz variable refresh rate. ASUS says that the display employs quantum-dot technology and "supports all of the major HDR standards," naming Dolby Vision, HGL, and HDR10 specifically. The monitor is also outfitted with plenty of connectivity ports, with two Thunderbolt 3 ports, three HDMI ports, a single DisplayPort, and a USB hub.
VivoWatch SP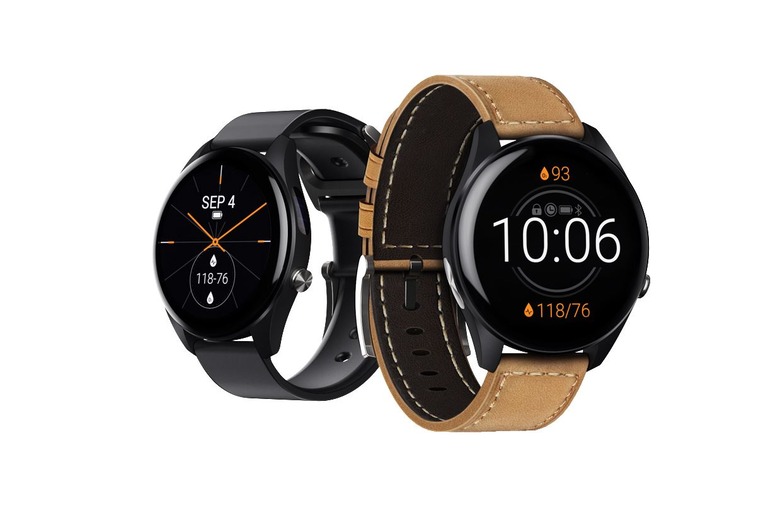 Perhaps the biggest reveal behind ASUS's new ProArt lineup is the the VivoWatch SP. The VivoWatch SP is outfitted with much of the technology we're used to seeing in fitness tracking smartwatches, from ECG and PPG sensors that are paired with ASUS's own HealthAI tech to a pulse O2 monitor and a built-in GPS. The watch itself is swimproof (it can go as deep as 50 meters) and boasts a 14-day battery life, though obviously, your mileage will vary on that front depending on just what you're doing with the device.
ASUSPRO B9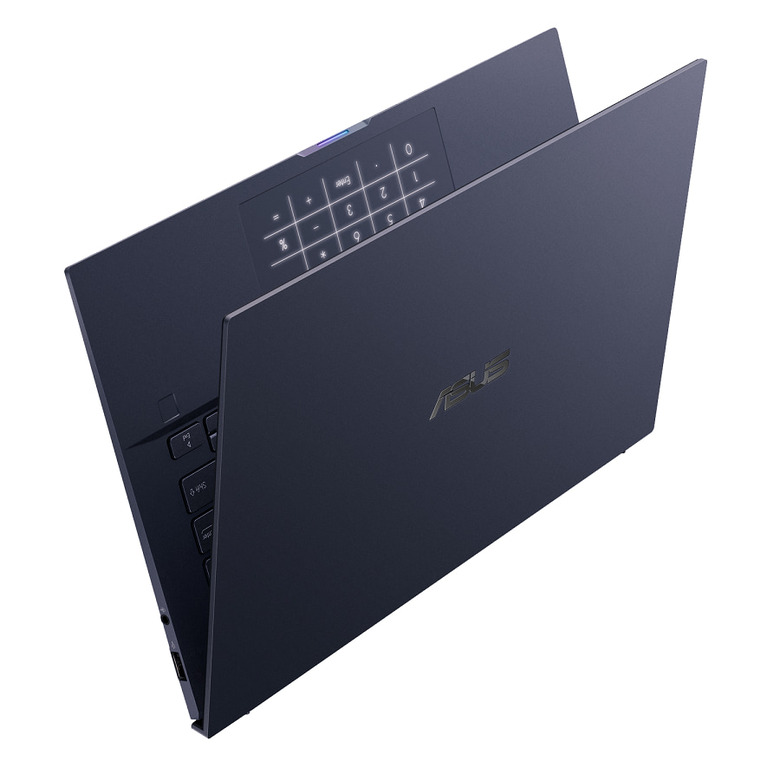 For those who need a laptop for work but don't need something as serious as the new StudioBooks, ASUS also revealed the ASUSPRO B9 (B9450) today. The company says that this is the world's lightest business laptop with a total weight 880 grams. In contrast to the 9th-gen processors inside the StudioBooks, the B9 will use 10th-gen Core CPUs, and with MIL-STD 810G certification, it should be pretty durable too. The laptop also employs a TPM 2.0 security chip and an IR camera to keep things secure.
ROG Phone 2 Ultimate Edition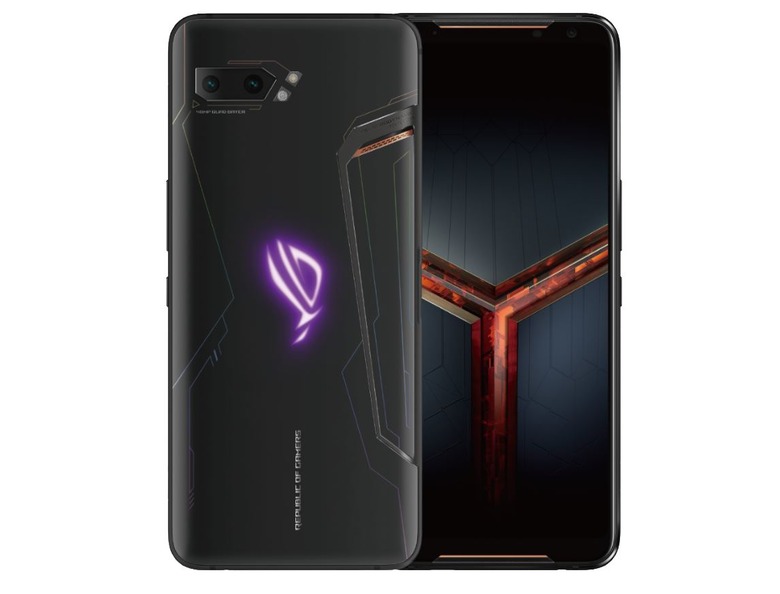 Finally, we come to the ROG Phone 2 Ultimate Edition, which ASUS says is a "high-end version" of the original ROG Phone 2. The ROG Phone 2 is already a pretty high-end device, and with this follow up, we're getting a new matte black look and an upgrade to 1TB of UFS 3.0 ROM. The ROG Phone 2 Ultimate Edition also supports Cat 20 4G LTE for download speed up to 2Gbps, but beyond that, the rest of the components seem to be staying the same.
Wrap-Up
Make no mistake, ASUS had a lot to show off at IFA this year, but we're still waiting on key details about all of these products, namely release dates and pricing. We don't expect the new machines in the ProArt line to be anything resembling inexpensive, and the same goes for the ROG Phone 2 Ultimate Edition, but we'll be keeping an eye out for additional details nevertheless.