Nokia 2720 Flip is a flip-phone reboot that's more than just retro chic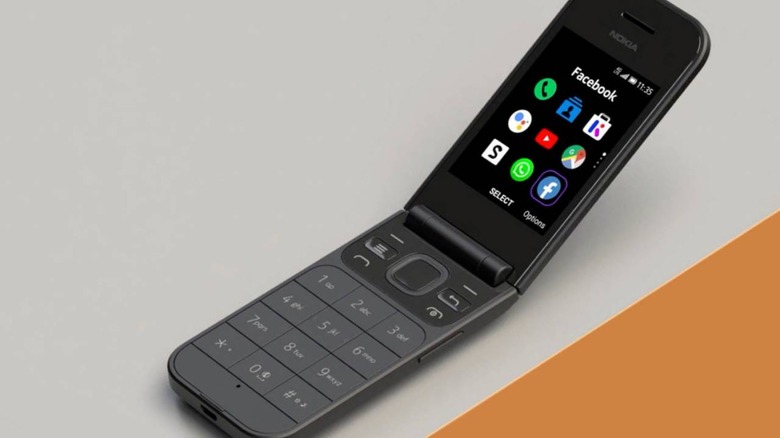 The flip phone is back, with the Nokia 2720 Flip the latest in HMD Global's retro-themed reboots of classic form-factors. Unveiled at IFA 2019 today, the 2720 Flip promises everything people liked about clamshell phones in the pre-smartphone days – like being able to furiously snap it shut to end a call – but with features like 4G network support and the Google Assistant.
Just like a classic flip-phone, the 2720 Flip has a big number pad for stabbing out text messages. There's a small 1.3-inch 240 x 240 external display that shows caller ID and other basics, while inside a second, 2.8-inch QVGA screen handles everything else.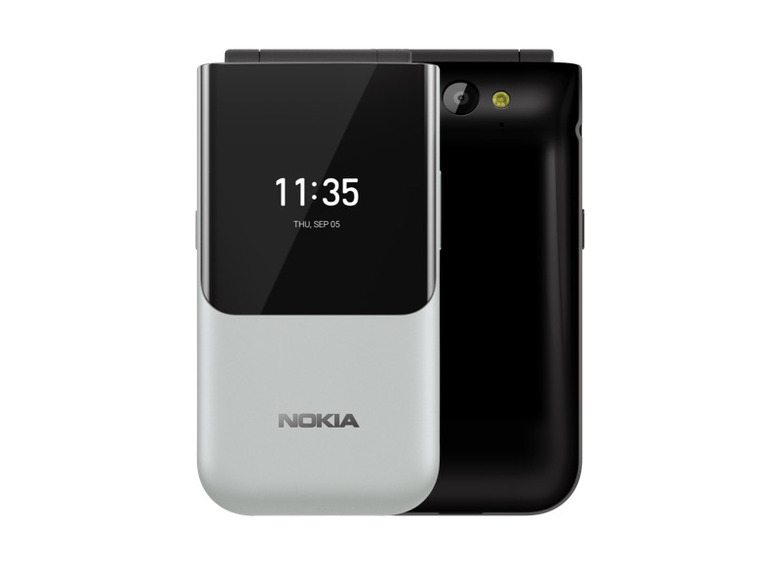 It runs KaiOS on a Qualcomm 205 chipset, but Nokia has still managed to fit in some features you wouldn't ordinarily expect on a classic clamshell. Google Assistant support means it's possible to ask for weather reports and such, while Whatsapp and Facebook are preinstalled. It also supports LTE Cat.4 – for up to 150 Mbps downloads and 50 Mbps uploads, network depending – and WiFi b/g/n. You can use them together to turn the 2720 Flip into a WiFi hotspot, too.
With the advances in battery life, of course, you can expect some serious standby times. Nokia says the 2720 Flip will last for up to 28 days of standby, in fact, meaning you could leave it for almost a month in your bag without having to worry about being able to make a call in an emergency.
HMD Global doubles down on that possibility with the emergency button on the side. That can be configured to send an alert text message, including the phone's current location, as well as calling up to five emergency contacts in the phone book. They're dialed one by one, with the loudspeaker automatically enabled.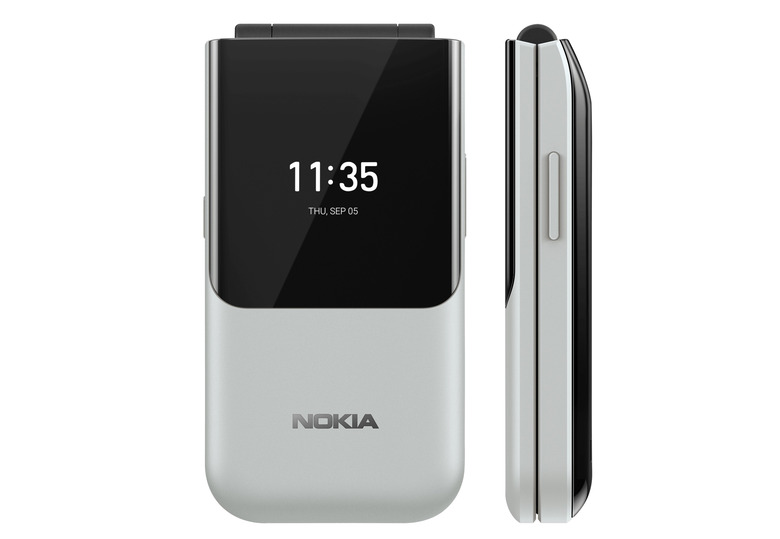 On the back there's a camera, but it's not exactly going to replace your smartphone's shooter. It tops out at 2-megapixels, though does at least get an LED flash. There's 4GB of internal storage and a microSD card slot, though the latter will only handle up to 32GB cards. You get a 3.5mm headphone jack too, and it's hearing aid compatible.
Both single-SIM and dual-SIM models will be offered, in Ocean Black or Grey finishes. They measure 54.5 x 104.8 x 18.7mm when closed, and tip the scales at 118 grams.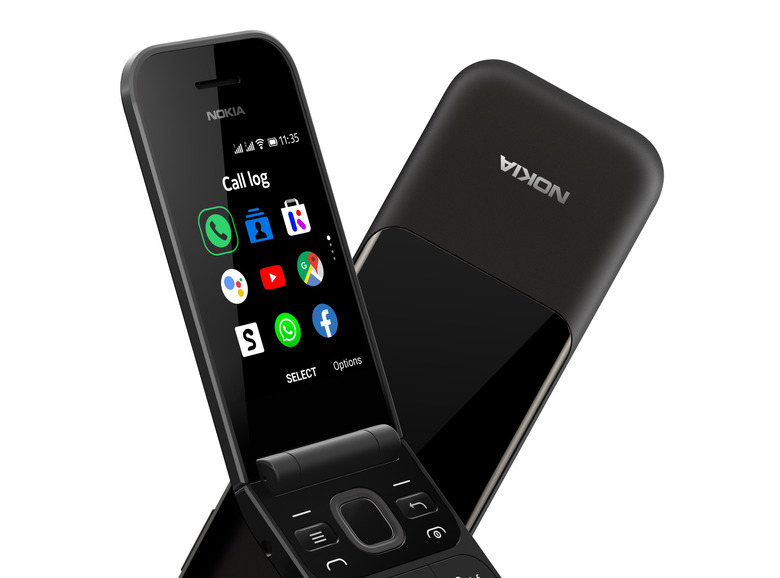 Unfortunately for those with a retro mindset in the US, as with the Nokia 3310 and Nokia 8110 the chances of the Nokia 2720 Flip making it to American shores any time soon seem slim. Unveiled at IFA 2019 today, the flip-phone will have network support for Europe, the Middle East, North Africa, Asia Pacific, and the Greater Chinese Region, but not North America. Expect it in September priced at 89 euros ($99).