Nokia 3310 hands-on: Retro done right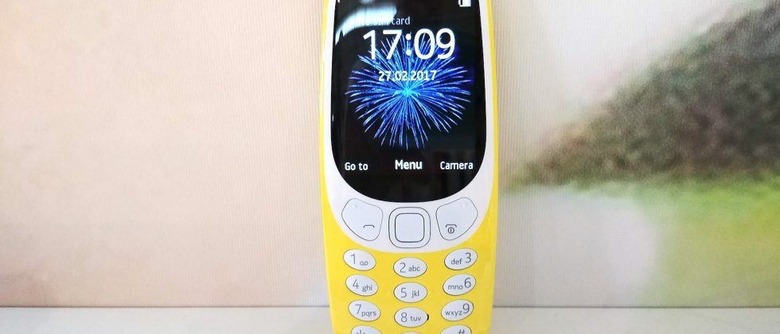 One of the cheapest, most basic phones at Mobile World Congress this year has probably got more attention than all the smartphone flagships combined. The Nokia 3310 isn't trying to squeeze the LG G6 from your hand, and its physical keys aren't going to give the BlackBerry KeyOne any sleepless nights, but it possesses a retro charm that has the Nokia booth here in Barcelona buzzing. Turns out, there's a good reason for that.
Nokia – or, more accurately, HMD, the company which now licenses the Nokia brand for devices – made no bones about the 3310's inspiration and aims. The original 3310 was a game-changer back in 2000, sturdy and affordable, and going on to be the "first cellphone" for many. In those days before smartphones were even imagined, its SMS texting was the precursor to instant messaging, while few mobile games have gone on to be as addictive as Snake.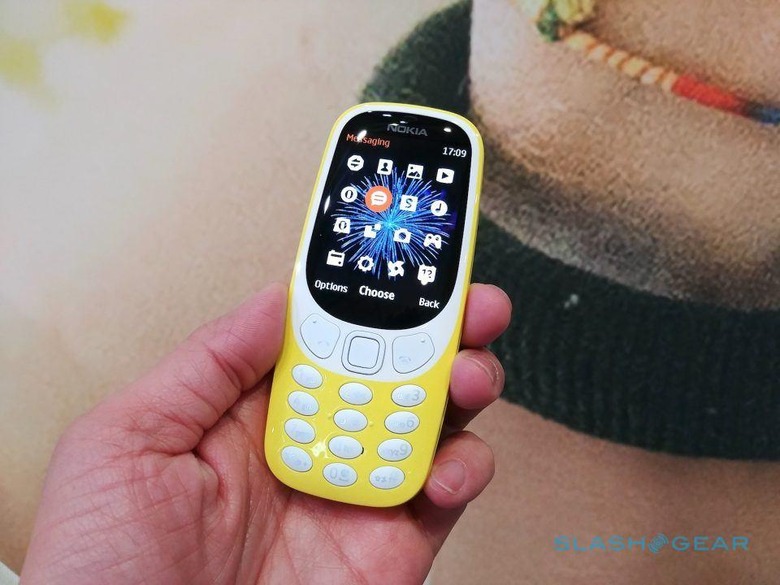 It made an excellent starting place to build some momentum for the rebooted Nokia, then. That's not to say the Nokia 6, Nokia 5, and Nokia 3 – the actual smartphones from the company at MWC 2017 – aren't interesting, but Android on a Nokia-branded device and with the promise of a launch outside of China has been so long coming, it has lost some of its appeal in the process. A new 3310, though, hits all the right retro buttons.
In the hand, the device itself doesn't disappoint. Like the best of updated classics – I'm thinking Jaguar E-Type to F-Type – it instantly reminds you of its inspiration, yet feels current and modern. Smoothed out and gently curved like a stretched pebble, it hits the original 3310 proportions just so. As you can see by my reaction in the video below, that's a tactile charm that can't be understated.
It's also resolutely about the basics. Texting, calls, playing a new version of Snake that has been updated for color displays. It has a camera on the back, but it's 2-megapixels only; the front-facing camera will take some crunchy VGA-resolution selfies. Your fingers have a chance to relearn T9; there's no touchscreen, no voice recognition, and not even 3G, never mind LTE.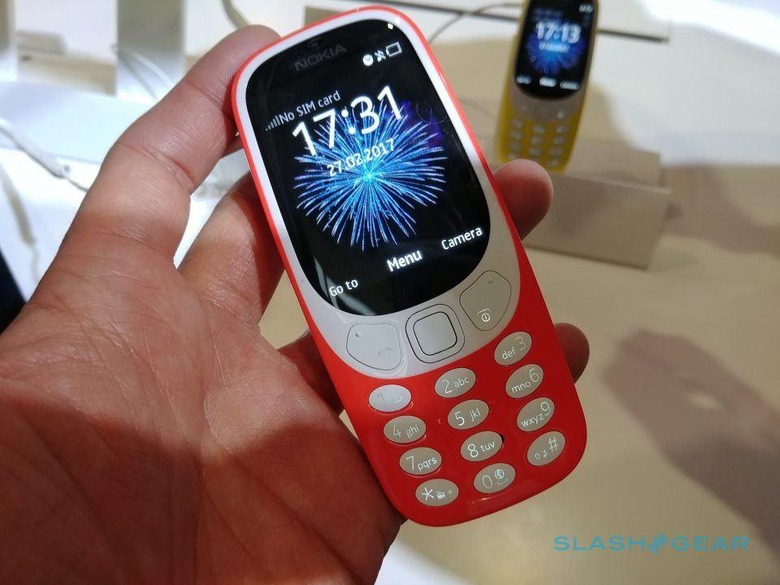 There, of course, lies the Nokia 3310's biggest shortcoming. Nokia and HMD may have talked about "global" plans for its phones during the press conference on Sunday, but their version of the globe doesn't encompass the USA. With only two bands of GSM support – 900/1800 – for 2G alone, it simply won't get a signal in North America. No WiFi, either – not that it would be much use, really – so really this is a shiny, Snake-playing gimmick for anybody on these shores.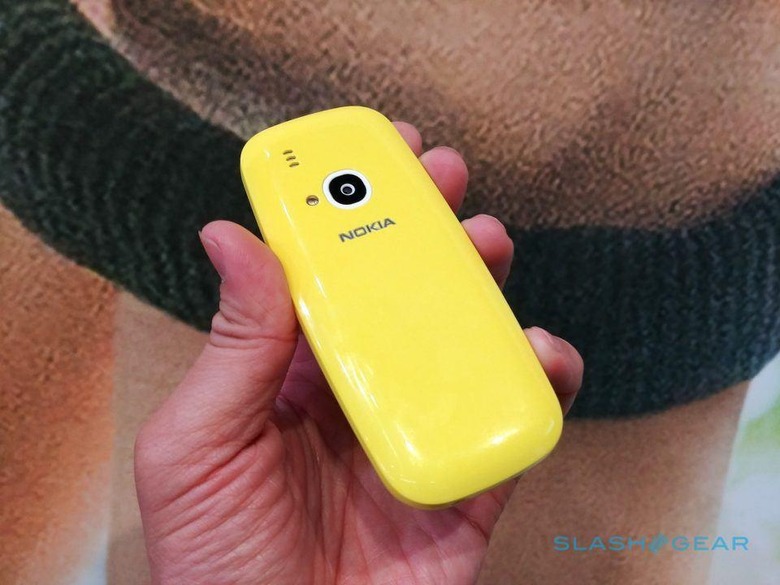 It's a real shame, because there are plenty of reasons to like the new 3310 beyond nostalgia. The month-long standby time from the battery would make it the perfect "emergency phone", while the absence of an app store could give parents some sense of security for younger children wanting to stay in touch but also prone to expensive in-app purchases. Its 49 EUR price tag ($52) makes it practically disposable in cellphone terms.
HMD's big challenge is to take the enthusiasm generated by the 3310 and translate that into eagerness to buy its more mainstream phones (with their more mainstream price tags and, presumably, profit margins). That's not to say that mining the Nokia back catalog isn't a good idea – my colleague Chris Davies still talks wistfully about the idea of an Android-based Nokia E7, complete with its metal body and QWERTY keyboard – but it'll require more than just novelty if HMD is to succeed.