BlackBerry KeyOne hands-on: A keyboard, at a cost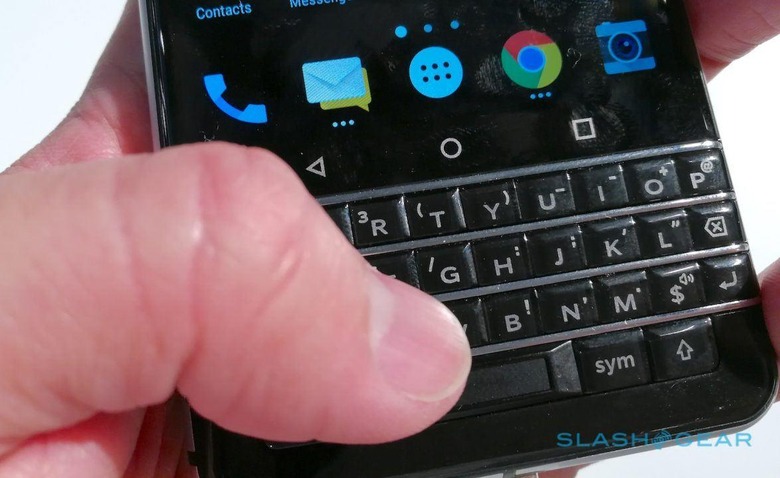 I used to be a fan of QWERTY keyboards on smartphones, but as auto-correct for on-screen keyboards improved and devices slimmed down with a focus on touch, the charm of a physical 'board faded. BlackBerry wants to bring that back, though, with the BlackBerry KeyOne, a brand new smartphone that differentiates itself from the crowd with its physical thumbboard under a touchscreen. I spent some time trying the KeyOne out here at Mobile World Congress 2017.
BlackBerry may be the branding on the KeyOne, but like other recent phones "from" the company, it didn't actually make it. Instead it's the work of TCL, which licensed the brand and gets to use BlackBerry's custom software on its devices. It's a strategy we've seen used by Nokia and others in recent years, but I think TCL gets the feel right more than most.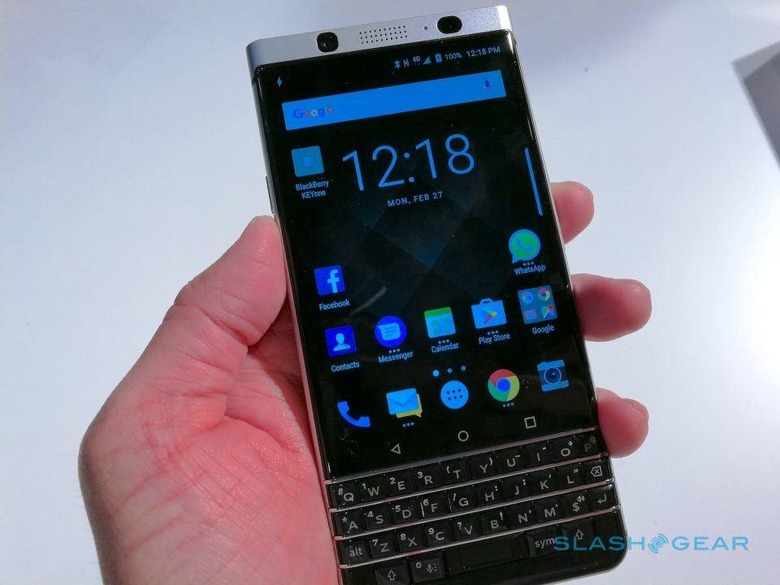 The KeyOne "feels" like a proper BlackBerry. Cradle it in your hands and the combination of metal frame and textured back-panel instantly transport you back to RIM phones of old. It's 180g but it feels lighter, mainly because the weight has been nicely balanced across the length of the phone.
What you really want to know, though, is how good the keyboard is. There, I've some excellent news: it's the springy, clicky, perky little 'board you've been waiting for. That is, of course, assuming you're a BlackBerry fan of old: it'd take some time for me to get as fast on the physical keyboard as I now am on virtual keyboards, especially when you factor in swipe-style layouts from SwiftKey and others.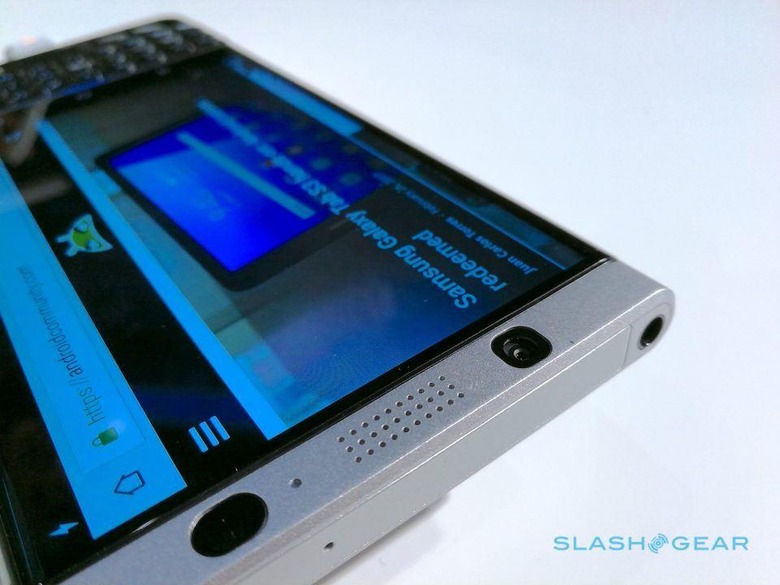 Not everyone is so enamored with typing on glass, however, and I suspect they'll love the KeyOne's hardware. Critics point to the fact that you're giving up real-estate to a permanently-present keyboard, but TCL has made some extra use of it, turning it into a gesture-controlling trackpad. Holding down the keys trigger shortcuts, and you can have up to 52 of them programmed.
The display itself is a solid pick of panel, 4.5-inches and 1920 x 1080 resolution, with an unusual 3:2 aspect ratio. It's responsive, but I was surprised how much I preferred to stick to using my fingers on the physical keyboard. There's plenty of screen space for BlackBerry's inbox-condensing hub, though if you prefer watching movies or browsing the web you'll get a more truncated experience. That may not bother the business customers that traditionally made up BlackBerry's user-base, but it could well have an impact on new buyers.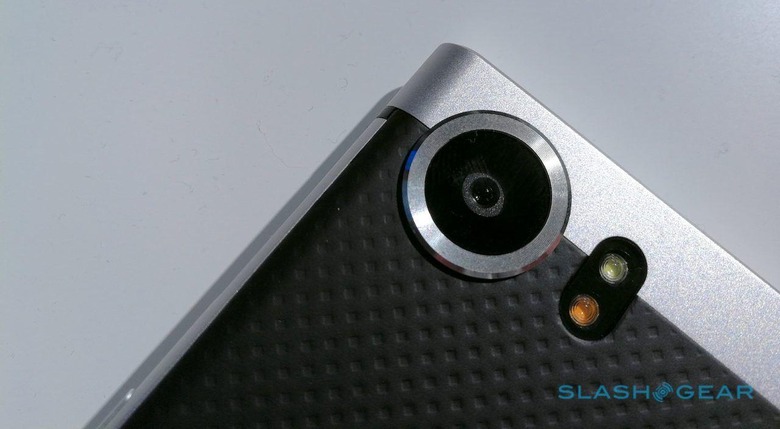 From my relatively brief time with the KeyOne, the Snapdragon 625 chipset and 3GB of RAM didn't feel like too much of a compromise. BlackBerry says the payoff is huge battery life from the non-replaceable 3,505 mAh battery (the largest, it's pointed out, that has ever been found in a BlackBerry device). That makes sense, but it does make the price of the KeyOne tough to swallow.
At $549 this is definitely flagship territory, but on paper the KeyOne's specs just don't live up. The 12-megapixel camera, using the same Sony sensor as in the Pixel XL, doesn't hurt, but the short of it is that you're going to have to really, really want a hardware keyboard to embrace the KeyOne over other Android phones on the market. Unless BlackBerry can cut some competitive carrier deals, I'm not sure the QWERTY loyalists will be sufficient to make the KeyOne a success.