BlackBerry KeyOne pairs physical keyboard with Android Nougat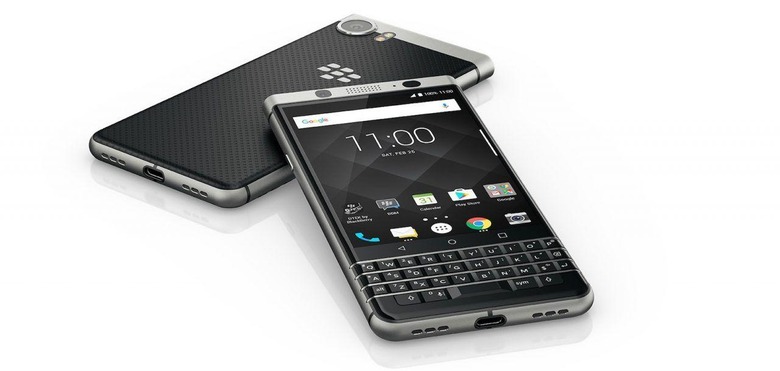 BlackBerry isn't dead, and the new BlackBerry KeyOne is aiming to underscore that, not least by giving physical keyboard lovers a new fix for their addiction. Unveiled at Mobile World Congress 2017 today, the smartphone previously known as the BlackBerry Mercury has a QWERTY keyboard underneath a 4.5-inch capacitive touchscreen. Like other recent BlackBerry devices, it runs Android rather than RIM's OS, though with some primarily security and productivity-minded tweaks.
The keyboard, for instance, has a few tricks up its sleeve. A fingerprint sensor is built into the space bar, but you can also swipe across the keyboard to navigate around text and webpages without moving your fingers off the keys and up to the touchscreen. BlackBerry's customized version of Android 7.1 Nougat, meanwhile, allows shortcuts to be mapped to each letter, too. You could, for instance, jump straight into Instagram by holding down the letter "I", or open up your email by holding down "M". The KeyOne will support up to 52 such shortcuts, though your memory might not.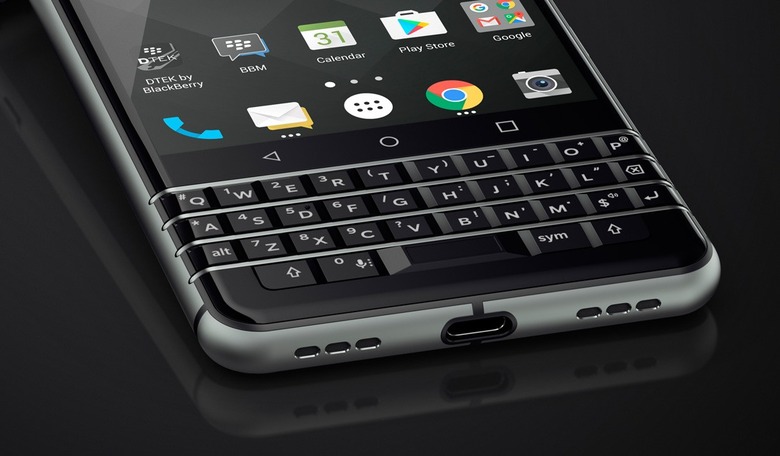 A button on the side acts as a programable launcher: you can have it pull up the camera, for instance, or Google voice search. Inside, there's Qualcomm's Snapdragon 625 processor. TCL – which now has the rights to make smartphones with BlackBerry branding – says that was a conscious choice rather than just a cost-saving. The display has a 3:2 aspect ratio and runs at 1620 x 1080 resolution.
Battery life should be more than impressive, BlackBerry is promising, thanks to a couple of factors. Not only is the Snapdragon 625 more frugal than Qualcomm's newer, faster chips, but the KeyOne has the largest battery in a BlackBerry to-date. Thanks to Quick Charge 3.0, meanwhile, its 3,505 mAh should recharge faster than ever: the two companies claim a 50-percent charge should come in around 36 minutes, when used with a compatible USB Type-C charger.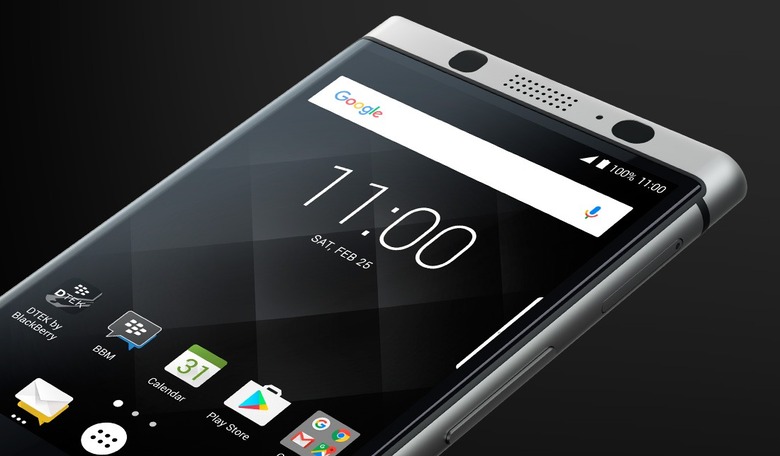 What BlackBerry – and TCL – are hoping will help set the KeyOne apart from rival devices is its security chops. Courtesy of the DTEK app which will be preloaded onto the phone, users will have far more granular control over security settings than competitors permit. That includes things like highlighting what permissions individual apps have, which developer options are being used, and more.
BlackBerry Hub, the company's messaging and productivity suite, is also preloaded. That pulls together all of the emails from your various accounts, as well as instant messaging, texts, and more.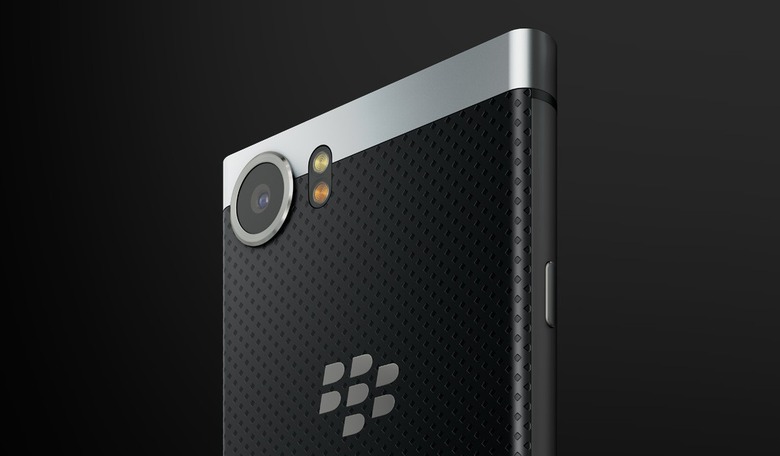 On the back, there's a 12-megapixel camera, using a Sony sensor and phase-detect autofocus. The front gets an 8-megapixel sensor with an 84-degree lens. 3GB of RAM is included, along with 32GB of storage; there's also a microSD slot to expand that. The body uses an aluminum frame, with the display covered in Gorilla Glass 4, and the back getting a soft-touch panel.
Overall, TCL and BlackBerry are billing the phone as "the most secure Android phone" you can get. The BlackBerry KeyOne will be priced at $549 in the US, £499 in the UK, and 599 EUR in Europe. It's expected to hit shelves this April.
MORE BlackBerry Mobile