The Nokia 3310 is back! [Update: Bad news!]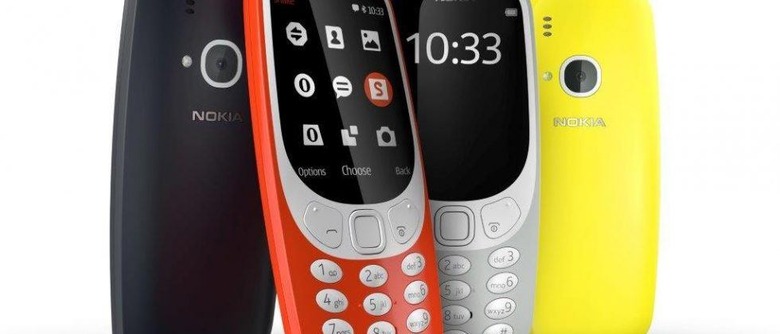 For many, a Nokia was their first ever cellphone, and more specifically the Nokia 3310. Now star of many a meme, not to mention looked back upon with rose-tinted reminiscence glasses, the chunky little cellphone with its monochrome display and tough design hardly holds up to today's smartphones. So, Nokia – and brand licensee HMD – is bringing the Nokia 3310 back from the dead.
Of course, it's not the same phone as you might remember from 2000. Nokia and HMD have brought it right up to date, or as least as close to that as you can get from a modern feature phone. That means, contrary to the hopes of many that the new 3310 would pack Android, it's still intended for more basic users.
Still, it's thinner and lighter than its predecessor, though Nokia claims it's still as durable as before. It'll be offered in four colors: warm red and yellow are both gloss-finish, while dark blue and grey each have a matte finish. The display is now full color, rather than the greys of the original.
On that display you'll be able to play classic games like Snake, though if you're a fan of the tail-chasing title you won't actually need the new Nokia 3310 to get it. Nokia has released it as a free Facebook Messenger game today, and you'll be able to find it under the Games tab on the IM app. It now supports multi-player, too, so that several people in the same conversation can all play it at once.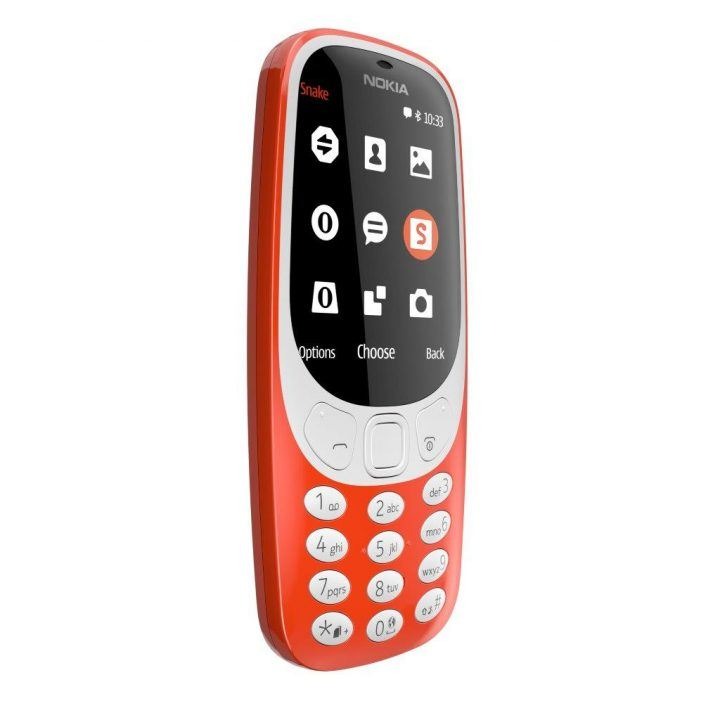 Snake isn't the only retro nod, mind. The new Nokia 3310 also has the classic Nokia ringtone – you know the one they're talking about, in fact you probably heard it in your head when you read that – and battery life should be stellar, too. 22 hours of talktime is more than impressive, as is standby time of a month.
That could make it more than just an ironic purchase. If you need a long-lasting phone for emergencies, or a device that's tough and safe enough for a child to use – without having to worry about them going crazy with app store downloads or in-game purchases – then the new Nokia 3310 could have a lot of appeal. Of course, those of us who remember the pre-smartphone days with some degree of wistful pleasure might be interested too.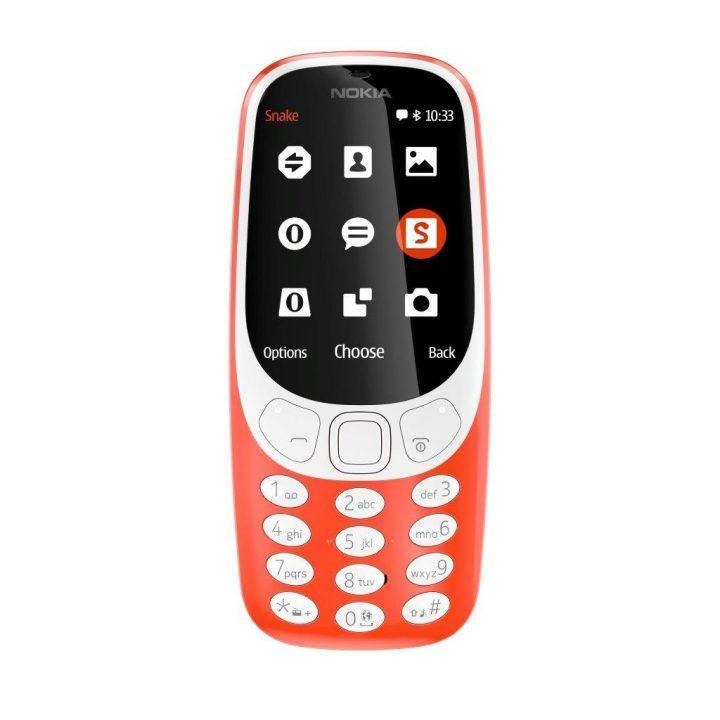 Nokia says the new 3310 is expected to retail at just €49 worldwide, SIM-free and unlocked. That works out to about $52, though final pricing and release date are yet to be confirmed.
Update: We now have some more specs, and there's good news and bad. The new 3310 uses a 2.4-inch QVGA color display, and has a mere 16MB of internal storage; you'll want to slot in a microSD card (but only cards up to 32GB are supported). There's an FM radio and a 3.5mm headphone jack, plus a microUSB for recharging. The camera is 2-megapixels, with an LED flash.
The whole thing runs Nokia Series 30+, and measures in at 115.6 x 51 x 12.8 mm. There's only Bluetooth 3.0, not that we suspect many will care, but the bigger limitation is what cellular bands are supported. With GSM 900/1800 MHz alone, that means 2G is your max and – even worse – no support for AT&T or T-Mobile in the USA. Consider our dreams shattered.