Nokia 3310 video shows imagined unveiling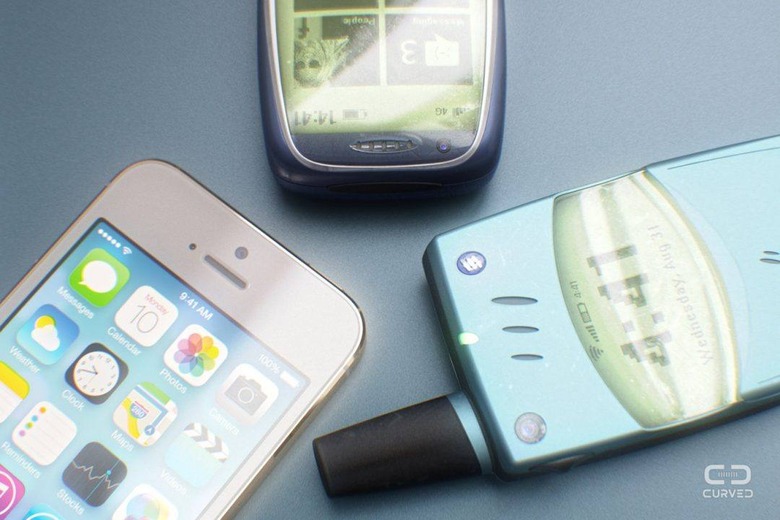 Earlier today the Nokia 3310 became the center of attention in the mobile market as it was teased for re-arrival. This phone is infamous for its ability to withstand massive amounts of damage – back in the 1990s when mobile phones were first becoming a reality. Now, here in 2017, the Nokia 3310 been rumored that the Nokia brand will once again realize its true old-school potential in a device that pays homage to the original unbreakable cell phone.
Early reports on this device have not given much information on this device – besides that it'll be really inexpensive and much like the original. Instead, we're relying on the work of concept artists to bring this phone to life well ahead of its official reveal. What we're seeing here first is a video created by the folks at Concept Creator.
Another concept came a few years ago in the form of the photo-like images above and below. This set of images comes from CurvedLabs where Martin Hajek created a series of renderings. This device would have had a Windows Phone touchscreen interface in this iteration. We're thinking it'll be more along the lines of its original iteration – or at least a lot simpler than a smartphone.
Or maybe the device won't look like its predecessor at all. Perhaps the folks at HMD Global have worked with Nokia's brand to create a device that feels like an original Nokia 3310, but looks nothing like the part. Indestructibility, loads of battery life, and Android? That might fit the bill, too. We'll have to wait until the end of the month to find out.
For now, have a peek at the timeline below to see more about the recent set of rumors and insider tips about Nokia's near future. We might well see a resurgence of the brand yet!