Apple's roadmap allegedly leaked: iPhone 8, Glasses, 2018 MacBook, more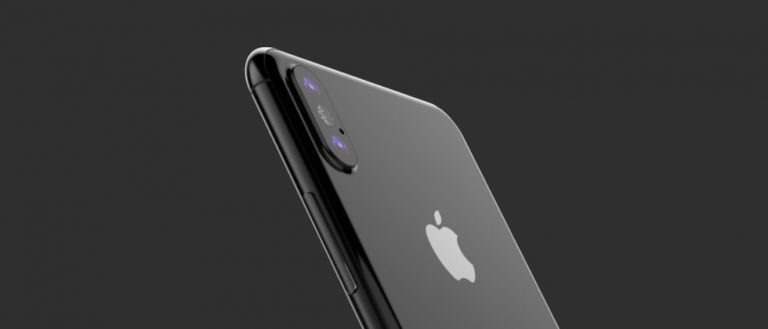 Apple's WWDC 2017 event is only a few days away now, meaning we'll soon have a decent idea of the company's plans for the rest of the year. But what about beyond that? What's Apple planning or working on that we won't find out about until 2018 or later? Well, an in-depth thread on the Apple subreddit has appeared this weekend, with a supposed Foxconn insider revealing a number of details on the company's product roadmap.
Before jumping into the specifics, let's just remember that not everything that makes it to the top pages of Reddit is legit information. The poster, who goes by the creative username "Foxconninsider," is surely violating NDAs with Apple and their employer by sharing this info with the world, and for what it's worth, the mods of the subreddit say they've verified the post, but that's hardly a guarantee.
First up is the "iPhone 8," or whatever Apple ends up calling this year's model. The smartphone is said to resemble some of the mock-ups and dummy models that have been leaked recently, with a design that closely resembles the iPhone 7, but with much thinner bezels, a vertical dual lens camera on the rear, and a Touch ID sensor placed under the glass on the front of the device.
The poster maintains that the Touch ID sensor will not be relocated to the backside of the phone, however placing the sensor under the front glass has resulted in it being slow and somewhat unreliable, at least in early testing stages. They add that the authentication process will now include advanced facial recognition via a 3D camera.
Next up is a much-rumored, yet-to-be announced new product: Apple's augmented reality smart glasses. Known as "Project Mirrorshades," the glass would allow for prescriptions lenses, feature dual microphones and use bone conduction technology for audio, include an accelerometer for tracking head movement and steps, and a magnetometer for navigation features, while visual information would be reflected into a user's view by a prism. This device is currently scheduled for debut sometime in 2019, however there's a 65% chance the project will just be scrapped.
The much discussed "Siri Speaker" is apparently real and due to be announced at WWDC next week, the source wrote. It won't be released until later in 2017, however, but it's design is said to resemble the current Mac Pro, albeit in a smaller size. Throughout development prototypes were created with and without both a display and camera, but it's not clear which version Apple has decided to go with.
Moving on to the MacBook lineup, it's said that 2017 will see only minor spec improvements, as previously rumored, but more substantial changes are coming in 2018. This includes the addition of a dynamic e-ink keyboard to the existing OLED Touch Bar on the MacBook Pro, allowing for "smart keys" that can be instantly reconfigured. This same keyboard technology, along with the Touch Bar, will come to a new external Magic Keyboard for the iMac in the same year. Lastly there's mention that updates to the MacBook Air have come to an end, suggesting it will soon be discontinued.
SOURCE Reddit