iPhone 8 "real life" photos released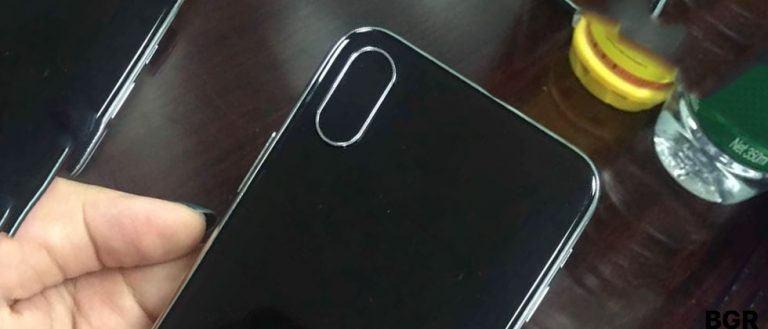 The latest batch of photos of a so-called iPhone 8 have been shared with the public this morning. This version of the iPhone is one of three – so the story goes – with the iPhone 7s and iPhone 7s Plus coming up first. The iPhone 8 will be the biggest and best of the three – most powerful and most advanced in the entire Apple collection of smartphones. So what makes these photos so unique?
The photos from BGR show an iPhone 8 whose frontside display is larger than that of the Samsung Galaxy S8 or Galaxy S8 Plus. The backside has a pill-shaped camera array with two lenses and a single LED flash. The backside seems to be devoid of branding – though that'd likely be due to this unit being pre-production than anything else.
This device seems to be sporting a large power button – not unlike that of the iPhone 7 Plus – and a pair of volume buttons. There's a switch to mute the phone or keep the orientation of the display locked. There's a SIM card slot, too – each of these aren't exactly game-changing details. They're basically the same elements as they are on the iPhone 7 Plus.
There's also no headphone jack, as it is with the iPhone 7 and iPhone 7 Plus. The Lightning port remains, and will continue to head up the company's audio efforts for physical audio connections. The bottom of the device seems nearly identical to the iPhone 7 Plus, too.
The big differences come in the front and back of the device. Up front is a big black panel – indicative of a display that's covering all or nearly all of the front side. The front shows no home button – this would be the first time any iPhone was delivered without said button.
The back features a pill-shaped camera array similar to, but not the same as, that of the iPhone 7 Plus. This version is turned 90-degrees away from that of the camera array of the iPhone 7 Plus, and leaves room for the LED flash as we've seen earlier this week from renders from Engadget, as seen above, and Benjamin Geskin, as seen below. At this point its looking like there's either a very well organized conspiracy going on – or Apple's designs have actually truly leaked.