Apple's cunning 2018 iPhone plan is getting clearer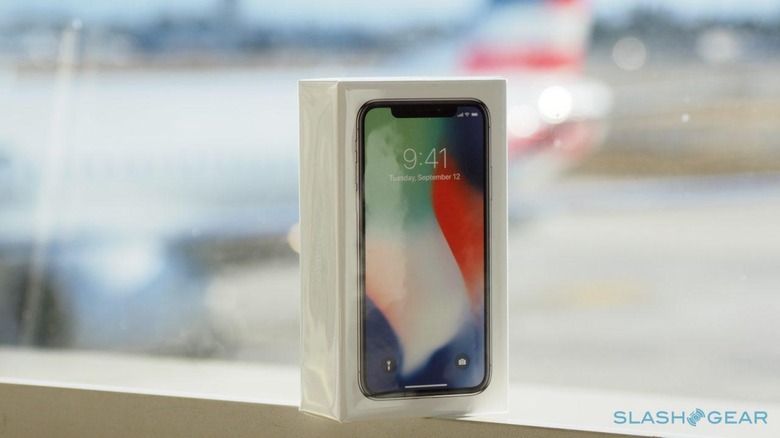 Apple's 2018 iPhone range is expected to include three new models, including a new iPhone X and a larger iPhone X Plus, and a preview video is making it clear just how clever the Cupertino firm is being about it. Although this obviously won't be the first time Apple has announced three new iPhones at one event, it could prove fairly confusing given the typical signifiers addressing "Which is the best iPhone?" won't hold true.
According to the pre-event rumors, the entry-level 2018 iPhone will be an "iPhone 9" with a 6.1-inch display. Although it will share the same design language as the current iPhone X, complete with minimal bezels and a notch in the top of the display for the front-facing camera, earpiece, and other sensors, it won't use an OLED panel. Instead, it's believed to use a cheaper LCD screen.
At the same time, there'll be two other phones, tentatively believed to be the iPhone X and iPhone X Plus. The 2018 iPhone X will be an update on last year's iPhone X, with the same 5.8-inch screen dimensions, while the iPhone X Plus is expected to be around 6.5-inches. Both will use OLED panels, however, for better picture quality, brighter colors, and more power efficiency.
Just glancing at the three by size, therefore, could leave you confused as to the hierarchy of the range. After all, the entry-level "iPhone 9" would have a larger screen than the presumably more expensive iPhone X 2018. Apple is also believed to be using more premium materials for the cases of its X-branded phones, but again, that may not be something you notice at first look.
A video previewing the 2018 iPhone line-up by Shai Mizrachi and 9to5Mac underscores that potential for uncertainty. The clip compares the current iPhone X with dummies of the iPhone X Plus and iPhone 9. Clearly, the iPhone X is the smallest in terms of overall size.
The easiest way to differentiate may, in fact, be from the rear. There, the cheapest 2018 iPhone is believed to have a single camera, unlike the dual camera array of the iPhone X and iPhone X Plus. That will likely mean it will lack Portrait mode, since – where Google does faux-bokeh with computational photography and a single camera sensor – Apple uses its twin cameras for the background defocus effect.
Of course, for Apple, the fact that price doesn't increase in line with physical handset size could well be a benefit in the long run. Although the smartphone industry has generally shifted toward larger and larger displays over time, there are still plenty of people who prefer a smaller physical device. For that cohort, assuming they wanted a 2018 iPhone, the most obvious option would be the new iPhone X. That would mean a higher sticker price, however: in short, you pay for portability and easier single-handed use.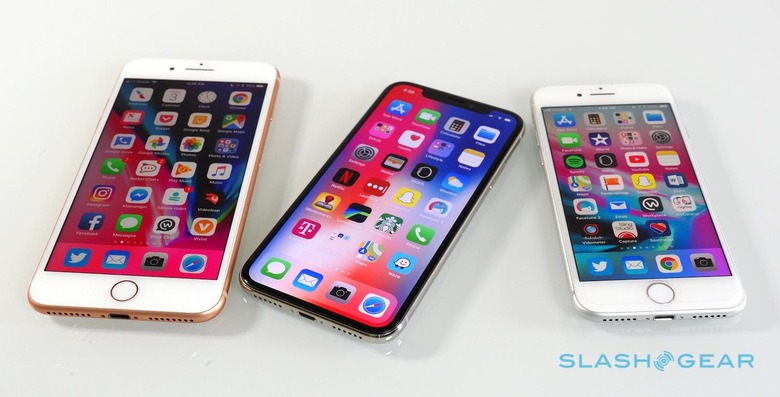 What that means for the current single-hand darling of Apple's line-up is unclear. The iPhone SE may have been refreshed in early 2017, but the core hardware still dates back to its original launch in March 2016. Even then, it was built using components from the previous year.
Apple's intentions with the iPhone SE are still uncertain. Although it's believed to have been a solid sales success for the firm – not least because its minimal design changes from the iPhone 5S meant little in the way of tooling changes were demanded, helping cut down on manufacturing-related costs – Apple would undoubtedly prefer shoppers to pick up a more expensive model instead. Whether a new iPhone SE could embrace what look to be Apple's core trends in specifications, such as wireless charging, the TrueDepth camera array expected to be on the front of all three of the 2018 iPhones, and sufficient processing power for ARKit-based augmented reality applications, while still being cost-effective for the Cupertino firm to produce is questionable.
Indeed it could be more likely that Apple would take the easier decision to do away with the current iPhone SE – and the 4-inch screen altogether – and rely on the 5.8-inch iPhone X 2018 refresh to satisfy those wanting a smaller handset. That could then be followed up by an iPhone SE 2 that prioritized small size at a cost, instead of keeping low cost as its lodestar. Rather than the old association of "small means cheap," Apple would position it as a case of paying for that convenience. In the process, the all-important average selling price per device, a figure the company has been nudging up and up with each successive quarter, could continue to grow.
Analysts are pretty much in agreement that the smartphone market in North America and Europe, and beyond, is close to saturated. Device buyers are keeping their phones longer than before, delaying the frequency of their upgrades. That's at least in part believed to be down to the rising cost of smartphones themselves, but it also stems from more incremental improvements from one generation to the next, and fewer people making the first step from a feature phone to a smart device.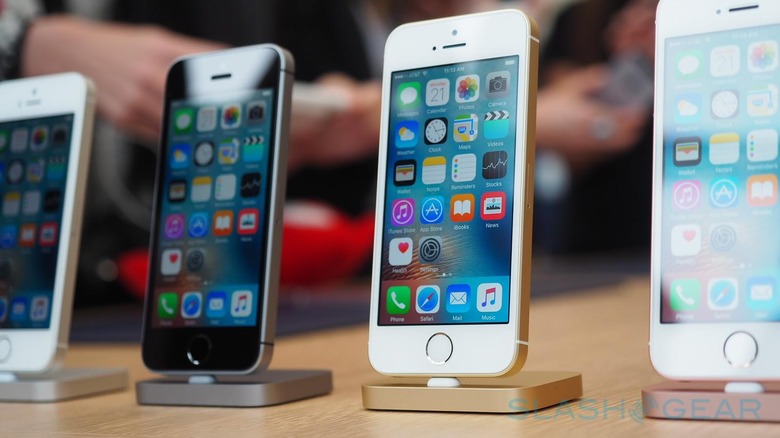 Apple's evolving stance in the face of those trends became clear earlier this year. Back in February, the company revealed that iPhone sales for the three months ending January 21, 2018 had been 77.3 million units. In comparison, iPhone sales for the same period twelve months prior had been 1-percent higher in unit terms.
Despite the disparity in physical numbers, though, the 2018 quarter was a far greater success financially. Indeed, Apple reported revenues for the three month period from iPhone were $61.6 billion, a whopping 13-percent increase over the $54.4 billion from a year prior. Although it may have sold fewer iPhones, each of those handsets purchased were, on average, more expensive than their counterparts the previous year.
It's no accident, either. Apple laid the groundwork – both for those strong sales and for the subsequent transition we're expecting to see this year – with the original iPhone X. Rather than replacing an existing model with the new, high-end handset, it opted to expand the range. The iPhone 7 and iPhone 7 Plus were succeeded by the iPhone 8 and iPhone 8 Plus, and Apple carved out a new niche for a fresh flagship, not to mention justifying a $999 price tag, with its all-new design.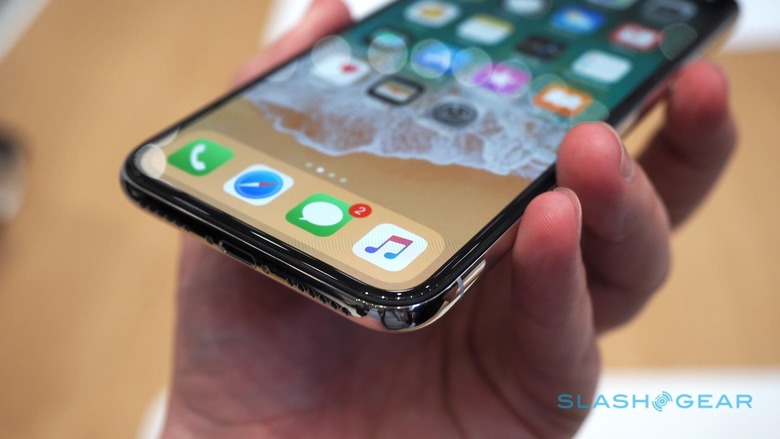 That's something Apple is succeeding in while the rest of the smartphone world is yet to catch up, at least according to analysts. In February, it was calculated that Apple's average selling price per device was almost three times as high as that of its rivals. Whereas the average wholesale price of a Samsung smartphone sold in the US was $254 in Q4 2017, for Apple it was $794.
Samsung, and others, look to be at least attempting to shift that skew of selling price. For example, Samsung is widely expected to launch a folding Android smartphone, tentatively believed to be branded the Galaxy X, which would be offered in limited numbers and a hefty $1,850 sticker price to reflect its cutting-edge specifications and relative rarity. Sales of that one device wouldn't be enough to tip the scales fully in Apple's direction, but could at least encourage would-be shoppers to stomach a more expensive Samsung-branded phone.
For Apple, 2018 may well turn out to be a combination of a captive audience and cunning positioning. Those who want to buy a new iPhone this year, and who maybe held off from jumping on the iPhone X last year from an abundance of caution about a brand new design, will have little choice but to open their wallets or purses for a larger, more expensive phone. With the 6.1-inch iPhone 9 still believed to start at around $700, that's a neat premium to keep Apple's average selling price – and its investors – content.
Obviously, all this is based on leaked and unconfirmed information, and things could well change by the time Apple unveils its new iPhones officially. That's expected to happen in September 2018.