Galaxy X folding phone: Price tipped for release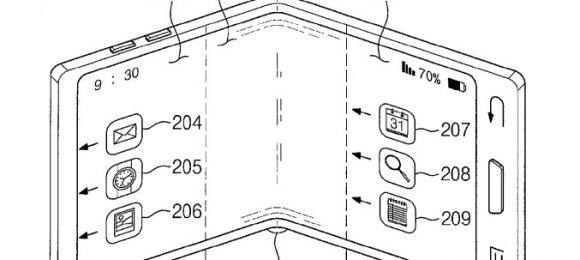 The Samsung Galaxy X is rumored to be a first in the smartphone market worldwide: folding style. With a display that folds over unto itself, the Galaxy X could revolutionize the way we think about mobile devices. According to analysts in South Korea this week, the price of owning one of these next-gen pieces of hardware is likely quite steep!
Golden Bridge Investment's head of research Kim Jang-yeol suggested they'd figured the price of the Galaxy X to be somewhere around 2-million won. That's right around $1,850 USD converted directly. That's an off-contract, subsidy-free price, but STILL. What on earth?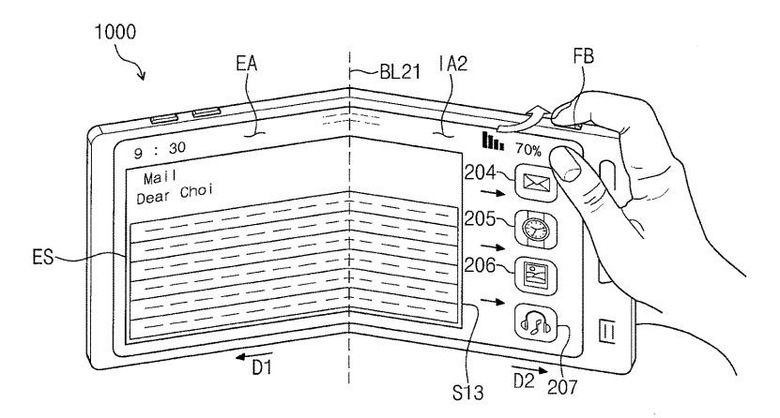 An analyst by the name of Park Hyung-woo from SK suggested that "Parts affiliates and first-tier subcontractors will begin supplying parts to Samsung Electronics' handset division beginning in November, at the earliest, with the company assembling the phone aiming for a launch next year." Parts appearing one month generally means a smartphone isn't more than a year away.
See also: Galaxy X planned for 2019
This phone is expected to have two modes. One is a folded mode for one-handed use, with a display size of approximately 4.5-inches diagonally. Once folded out, this device's display is expected to reach 7.3-inches diagonally. The display outside is used in one-hand mode, and the larger display folds up and rests inside the device when not in use.
"In a world where Android backers are doing all they can to stand out from the crowd," said a Samsung engineer according to the Korea Times. "The reason top-tier smartphone firms are jumping into the market is because foldable designs are different and allow customers to use them one-handed, while also providing a larger high-resolution display when multitasking is desired."
This is most certainly not the first time we've heard of a folding display coming from Samsung in the form of a smartphone. Have a peek at our timeline of recent reports below, and dive in to the deeper world of rumors in our Samsung tag portal for a whole lot more. It gets real weird, real quick!