Android Marshmallow update hits Galaxy S5 (and other flagship smartphones)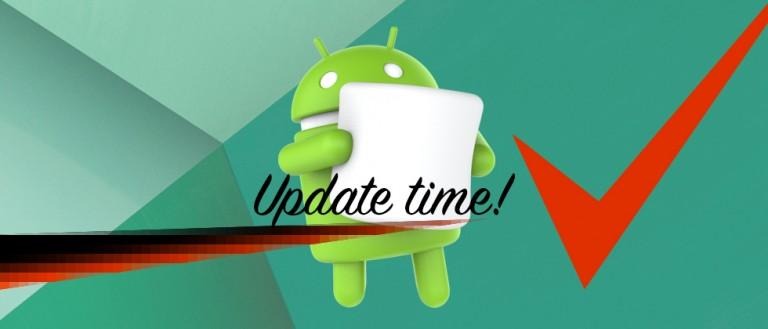 This week the Android update to Marshmallow has continued, hitting the Samsung Galaxy S5 internationally. Does this mean your Galaxy S5 will be getting an update to Android Marshmallow tomorrow? Not so fast. It just means that the Galaxy S5 will, indeed, be getting the update eventually. That's good news for you. As for the rest of the flagship universe – let's go have a peek, shall we?
The information on the Galaxy S5 comes from the likes of SamMobile, who confirm that it is the LG Uplus version of the device that's getting the update this week.
SEE: Our Android 6.0 Marshmallow wallpaper gallery
For those of you with a Samsung Galaxy S4 – you'll have to go another route. See our Galaxy S4 to Marshmallow guide to make it happen.
And what about the Galaxy S II? Yep. That's there too. Not officially, of course.
You'll be able to update your Sony Xperia devices as of this early March, as well. That's the Xperia Z5 (if you somehow already have it), the Z4 tablet, and the Z3+.
The NVIDIA SHIELD Android TV has Marshmallow.
Marshmallow has come to the HTC One M9, LG G3, and LG G4. That's with Verizon, but we've seen the updates appearing for the lot earlier this year.
You'll find the Galaxy S6 and S6 Edge from Samsung is ready to roll sooner than later.
Drop down into our Android Marshmallow tag portal for more on what's coming in on this update ship!