Amazon Alexa is clearly the star of IFA 2017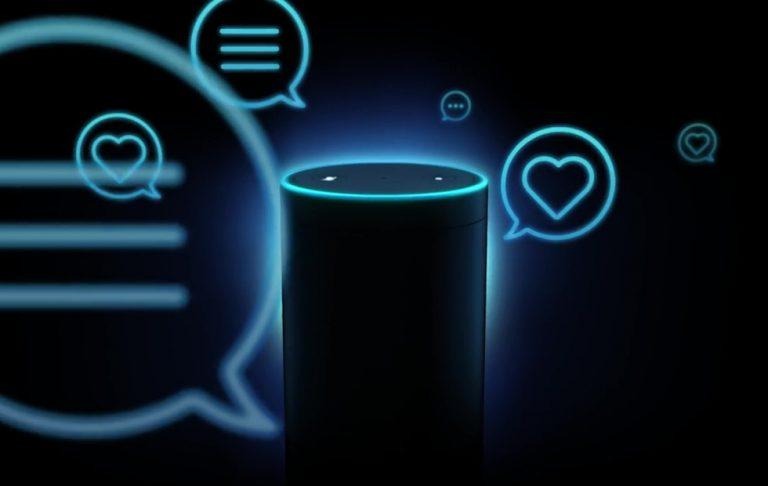 As the dust of IFA 2017 settles down and exhibitors and companies pack up and head for home, we take stock of everything that greeted us in Berlin the past few days. If you haven't yet, go ahead and take our top picks in SlashGear's Best of IFA 2017. But in the midst of all the phones, gears, and whatchamacallits scattered throughout the convention, there seem to be something that kept on popping up nearly everywhere. Almost like a ghost, it couldn't be seen nor touched, but it was definitely heard, loud and clear. Amazon Alexa has come of age and Apple, Google, and Microsoft better take note.
First they laugh at you, then they laugh at you
That oft quoted statement from Mahatma Gandhi almost seems too appropriate for Amazon's personal assistant. When the Amazon Echo first came out, barely anyone knew how to make heads or tails of this odd device. It was too underwhelming to compete as a respectable audio device but neither did it evoke the same geeky feeling that some equally unconventional devices, say a smartwatch, did.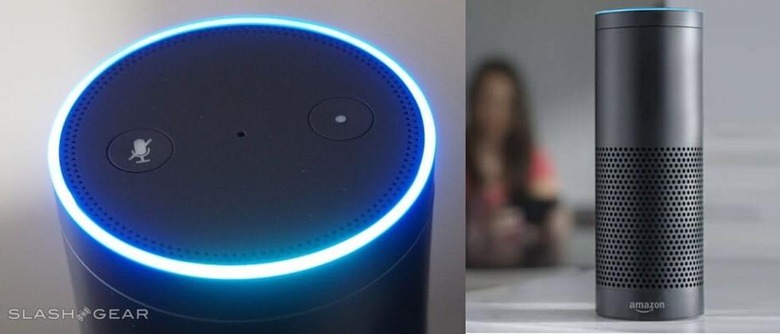 Alexa, Amazon's chosen name for the personification of its artificial intelligence agent, didn't help much either. It was practically still a baby at that point, barely knowing how to do anything other than simple tasks. Where it excelled was, unsurprisingly, helping you with your shopping. For all intents and purposes, the Echo and Alexa looked too much like a niche tech toy that was nothing more than a glorified Amazon shopping assistant and many dismissed it as another would-be Fire Phone. That was until Alexa, and a host of Echoes, started popping up almost everywhere.
Then they fight you
It's easy to see why there was no small amount of ridicule and skepticism about Amazon's smart assistant. Chronologically speaking, Alexa was last to the party, which only makes it almost so surreal that it is now at the head of the pack.
Siri was the firstborn, but Apple perhaps sat far too long on its laurels. That and the fact that you could only use Siri from a relatively expensive mobile device. Of course, now you can access Siri from your computer as well, provided it's a Mac, of course.
Compared to what Assistant is now, Google Now's voice capabilities almost seemed like a joke. Sure, you could find it nearly everywhere there's an Android device, but it really didn't do much. Google Assistant is in the opposite situation of being more talented but ultimately limited to devices with the most recent Android versions only.
Cortana had the most potential to truly revolutionize that market, but Microsoft often squanders what few opportunities it had. The first cross-platform AI assistant among the big three, Microsoft seems to have slowed down its pace compared to its initial rush. And its latest partnership almost seems like partly an admission of defeat.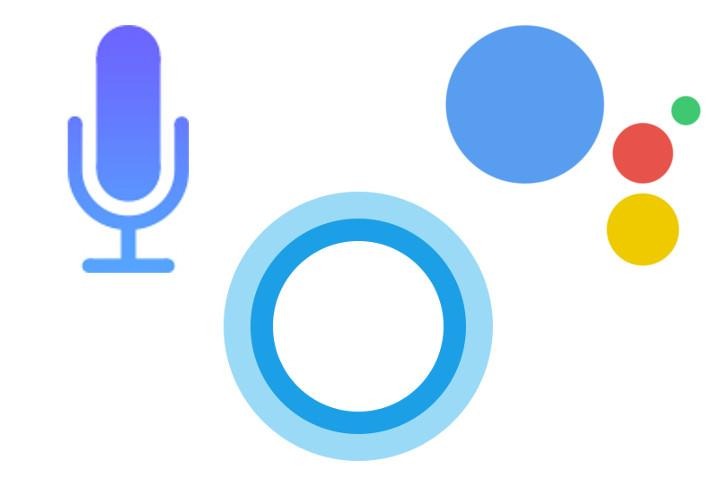 Then you win
Alexa, in contrast, is probably on more devices than any of those. Google probably has the numbers thanks to the number of Android smartphones and Cast-enabled speakers in the market. Alexa, however, still has it beat hands down in the types of devices it can be found in. Let's just take a quick look at what has been revealed at IFA this year.
Moto X4
Alexa isn't new to smartphones, with the likes of the Huawei Mate 9 and the HTC U11 rallying support for it. The latest to join the club is Motorola's newest mid-range, the Moto X4. Initial reception is a bit mixed, but if you're looking for an affordable "Alexa phone" that isn't a Coolpad Splatter, it's hard to go wrong with the Moto X4.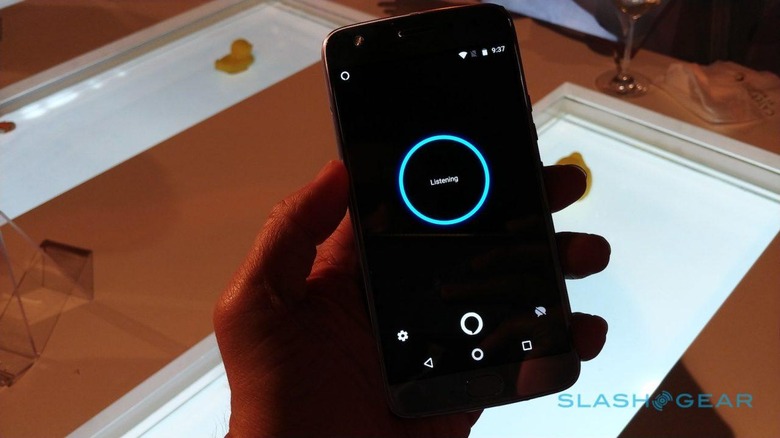 Lenovo Home Assistant Pack
While Lenovo didn't announce a new Android phone or even tablet at IFA, it did reveal something rather peculiar. The Leaning Tower of Echo Lenovo Home Assistant is practically a speaker dock that turns a Lenovo TAB 4 series into a makeshift, not to mention more affordable, Amazon Echo Show. One that you can even use without and away from the speaker, apparently.
Harman Kardon Allure
Harman Kardon seems to be playing the field here. After revealing the Cortana-powered Invoke speaker in May, the audio masters bring to IFA 2017 the Alexa-powered Allure. The premium-looking, and premium-priced, speaker offers something that Amazon's own Echoes don't: superior audio quality. Of course, to hear is to believe, in this case, but the company has more than proven its abilities.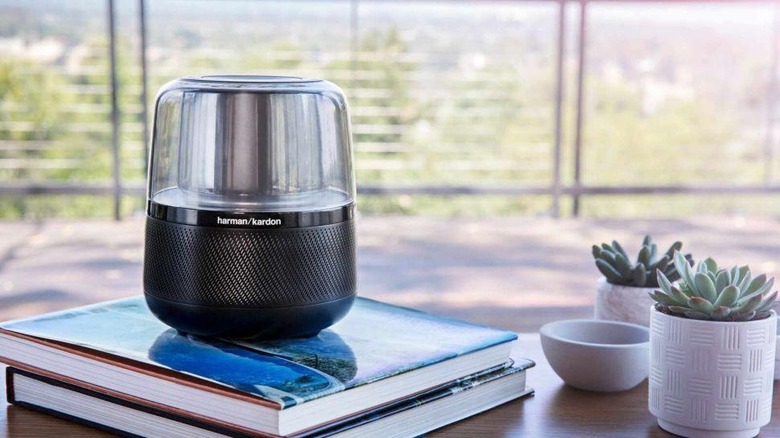 Bragi Dash
From stationary speakers to mobile audio accessories, Alexa is coming closer to your ears. The Bragi Dash Pro, which uses its own Bragi OS, is promising that support for Alexa will soon be coming to the smart earphones soon. This announcement comes after Samsung announces the new Gear IconX with Bixby support and after rumors of a "Bisto" Google Assistant headphones in the works.
Yamaha MusicCast, Disklavier pianos
This is one of the stranger ways to use Alexa, though a logical consequence if you think about it. Yamaha will be adding support for Alexa skills on its MusicCast wireless speaker system, provided you have an Amazon Echo (except the Echo Look) connected. Part of the MusicCast system is Yamaha's Disklavier "reproducing pianos". So imagine commanding the piano to accurately replicate every nuance of a pianist's performance and have the music play on every MusicCast speaker in range and you can see how freaky the idea might be.
LG Smart Home
Technically, Amazon has not produced a single Alexa device other than its Echoes and the lone Dash Wand. Alexa has spread through partnerships with other device makers, and one of the somewhat surprising partnership is with LG. Then again, LG itself has chosen not to reinvent the wheel a fifth time and is giving its customers a bit more choice. So if they want to speak to Alexa, so be it.
Alexa and Cortana sitting on a tree
While those are the major devices that have been shown off at IFA, there was one huge splash that actually didn't have anything to show for. It was also, perhaps, the most perplexing. Microsoft and Amazon have announced that Cortana and Alexa will be talking to each other by year's end, effectively getting access to each other's skills. While we're not one to refuse offers of interoperability, we do wonder if something's amiss, especially on Microsoft's end.
And more!
That is actually just the latest tip of the iceberg, an iceberg that has started forming since Triby, the first Alexa-powered third-party hardware, broke cover nearly three years ago. This week alone we've seen Alexa grow in more ways, from taking on Sonos with multi-room speaker support and even a new home assistant robot with wheels and a smiling face. And although the year just has four months to go, we don't expect the news to dry up any time soon.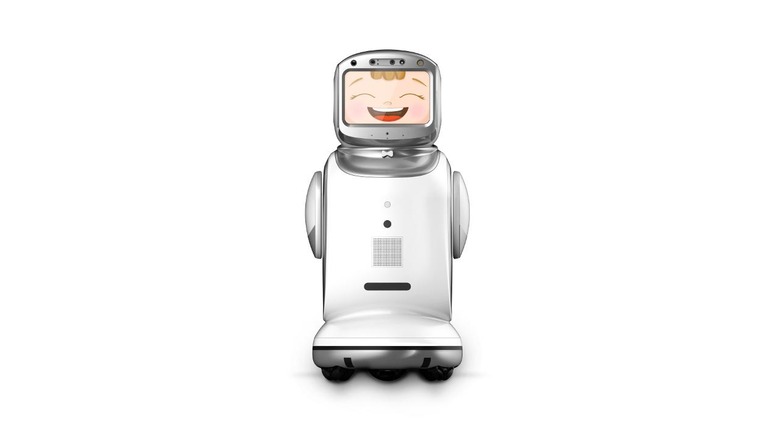 Wrap-up
Amazon Alexa's growth spurt is both interesting to watch and almost dumbfounding. Here is a company who, while ginormous, didn't really seem to have much in way of voice-enabled AI. And while Google is arguably the king in machine learning and artificial intelligence, Amazon has managed to over take it and the other big players in the race.
There are a few factors at play in Alexa's success. One of that was Amazon's openness and willingness to give manufacturers and developers easy access to its platform. Ironic, considering this is Amazon we're talking about. And while it does lock you into Amazon's services, particularly its cloud computing infrastructure, that's not practically different than what even Google does. Except that Amazon has roped in more hardware makers sooner than Google did.
But perhaps the biggest factor in this surge of Alexa adoption is Amazon's aggressiveness. Amazon knows best how to sell things, whether to consumers or to business partners. It knows all the tricks, underhanded or otherwise, to hook people in, sometimes without them even realizing it. And with the AI assistant wars continuing to heat up, Amazon's aggressiveness might exactly be what will make Alexa a Kindle rather than a Fire Phone.