Moto X4 hands-on: Alexa and dual-cameras for the midrange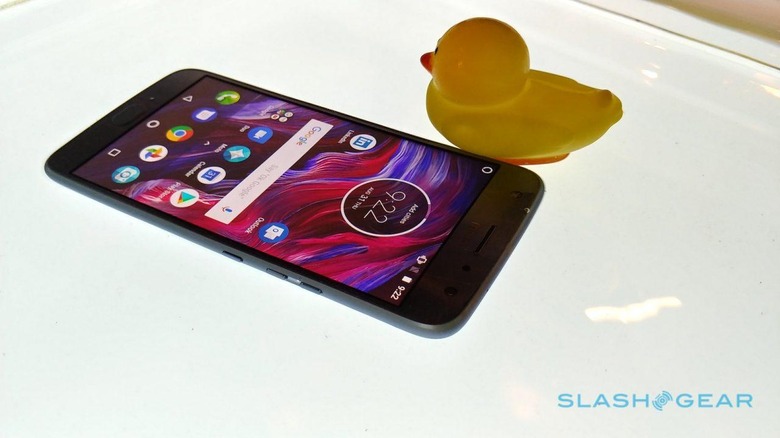 Motorola has a new midrange Android phone it wants to pitch you, the Moto X4, announced today at IFA 2017. Well-leaked in recent weeks, the Moto X4 resurrects the X Series that was once the smartphone-maker's flagship line, but which has since been eclipsed by the Z Series. The big question is, where exactly does the Moto X4 fit into Motorola's overall line-up?
At the one extreme, there's the modular Z Series devices. They're undeniably where Motorola's flagship focus lies, even though the most recent Z2 Force has faced criticism for arguably sacrificing features that should be standard within the phone with the aim instead of encouraging buyers to also pick up expensive add-ons.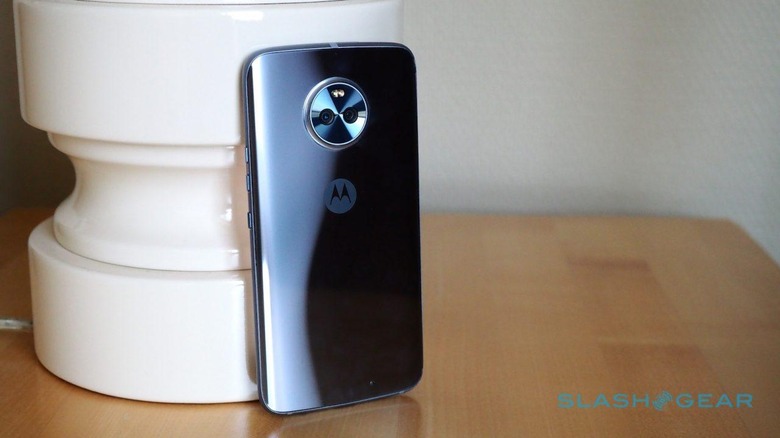 On the other end of the scale, Motorola's G Series continues to be one of the bargains of the smartphone industry. Still, it has faced increasing competition from well-equipped, competitively priced rivals from China.
Somewhere into the middle, then, drops the Moto X4. Inside, there's Qualcomm's Snapdragon 630 processor. That's the midrange chipset we'd expect for a phone at this position in the market, but it's good to see that Motorola has paired it with 4GB of RAM and 64GB of storage. There's a microSD slot, too, while the battery is 3,000 mAh. Unfortunately you don't get wireless charging, and the battery is non-removable, but the included TurboPower charger should add six hours of power in 15 minutes.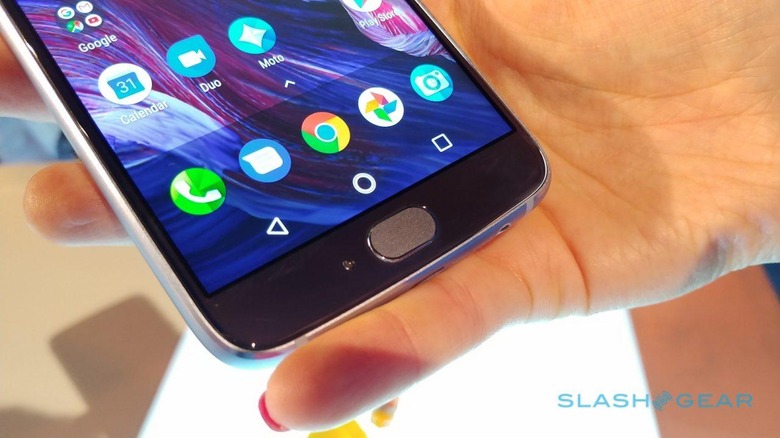 Up front, you get a 5.2-inch 1920 x 1080 AMOLED touchscreen. That's reasonably large, though falls short of the resolution we've seen on flagship devices. Still, for the inches, it's crisp enough, not to mention bright and colorful. It's protected with Gorilla Glass, and there's IP68 water resistance.
On the back, there are dual cameras. The Moto X4 has both a 12-megapixel camera with a regular lens, paired with an 8-megapixel camera with a wide-angle lens. Only the 12-megapixel one gets dual-pixel autofocus; it also has an f/2.0 lens anduses 1.4nm pixels. The wide-angle camera has an f/2.2 lens and 1.12nm pixels, though does pack a compelling 120-degree field of view.
The downside is that the camera protrudes considerably from the back of the phone. You do get some interesting X-shaped reflections from how the light hits it, but whether that's sufficient to overlook the bulge is up to you. I suspect most would prefer a flush-fitting lens, frankly.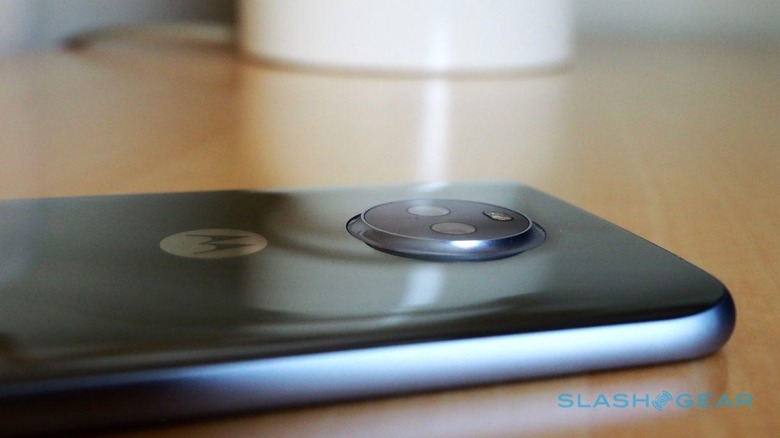 On the front are even more megapixels, with Motorola opting for a 16-megapixel sensor. It's paired with a wide-angle lens, too, for fitting more people into your selfies. Motorola has also found space for a fingerprint sensor in the home button, too.
There are some interesting extras along the way. Motorola has integrated Tempow's Bluetooth technology, for instance, allowing the Moto X4 to stream to up to four speakers or headphones simultaneously. That can turn it into an impromptu Sonos system of sorts, though you can only stream the same audio to all of the connected speakers. There's also Amazon's Alexa, which can be triggered without first having to press a button.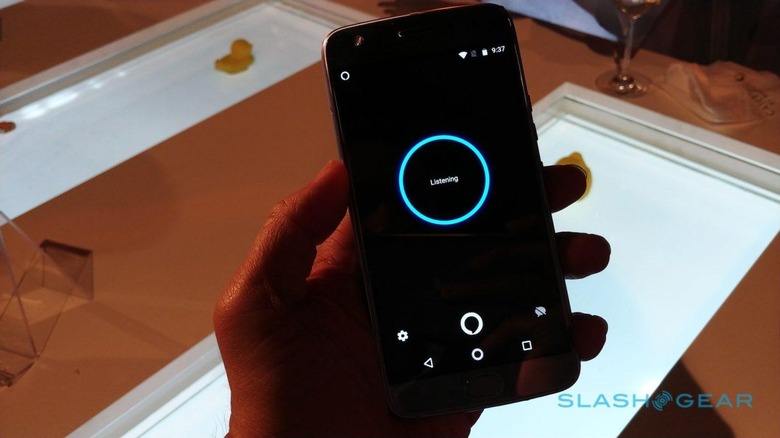 Is all that compelling enough? That's the big question, especially when you factor in Motorola's strong competition in the segment; US pricing is yet to be confirmed, though the phone will be 399 EUR ($462) in Europe. Nonetheless, there's no shortage of equally aggressive rivals that match or beat the Moto X4's specs. We'll know more closer to its US arrival later in the fall.