Harman Kardon Allure speaker brings Alexa along for the ride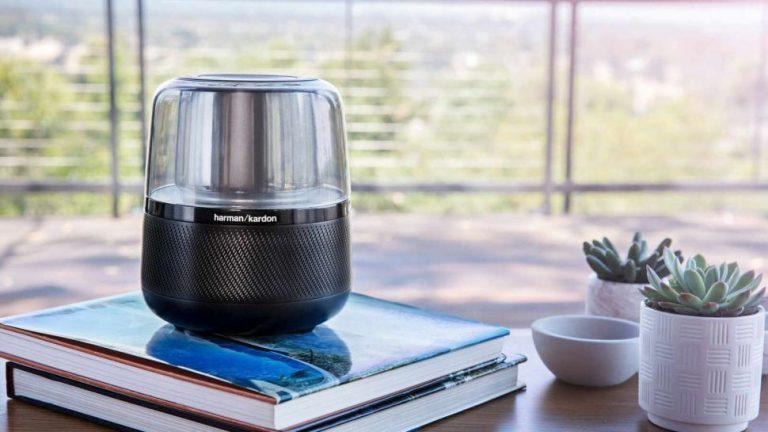 There's been no shortage of Bluetooth speakers on display at IFA 2017, but this next one from Harman Kardon is certainly special for one reason: Alexa integration. Harman Kardon revealed today that its new Allure speaker will feature Alexa on board, making it a prime candidate for inclusion in the smart home enthusiast's IoT collection.
Not only does this mean that you get access to Alexa and all of the things she can do, but you can also control this speaker purely with your voice. As with any Alexa device, you simply need to ask her to begin playing music – or do any variety of other things like read the news, purchase something from Amazon, or dim the lights – and she will grant your wish in a purely hands-free fashion.
The Allure is one of Harman Kardon's 360-degree speakers, so we've seen designs like this before. The clear upper section houses lighting that reacts to both voice commands and the rhythm of the music you're listening to, giving you something of a light show to watch as you use the speaker. It should also serve to provide a hefty amount of bass thanks to its built-in subwoofer, making the lows in the songs you listen to quite a bit more powerful than some other Bluetooth speakers.
While there's no shortage of Alexa speakers out there, this might be a good choice for someone who wants a smart speaker for more than just talking to Alexa. Harman Kardon promises top-notch sound quality from this Bluetooth speaker, so if the audio capabilities of something like like the Echo Dot or the standard Echo leave you feeling a little underwhelmed, you might want to take a look at this.
However, as with most Harman Kardon speakers, this one comes with a premium price. $249.95 will be the price you'll need to pay if you want to take this home, so while it may offer better sound quality than the Echo or Echo Dot, it's significantly more expensive, too. We'll see the Harman Kardon Allure launch this winter on both Harman Kardon's website and Amazon.