Amazon Echo multi-room music arrives (sorry Sonos)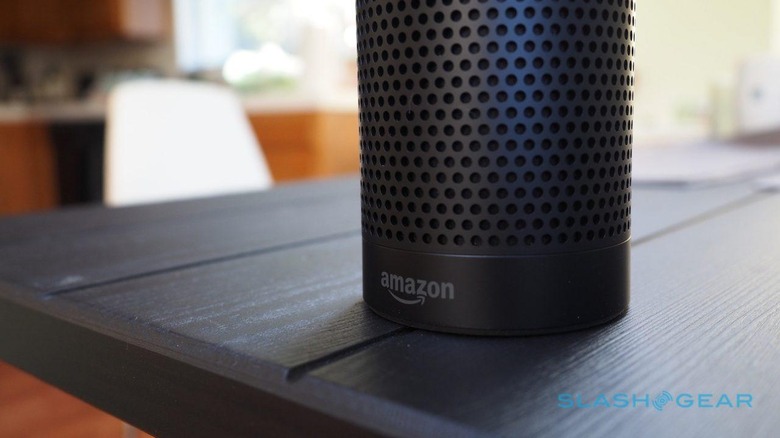 Amazon announced a rather huge addition for its Echo family of smart speakers today. This new feautre is called "multi-room music" and, as that name suggests, it allows you to target your music playback to specific groups of speakers throughout your house. We're guessing that Sonos might be at least a little worried about this, especially considering recent rumors that the company looking to launch an Alexa-based smart speaker of its own.
Of course, Alexa is updated regularly, but make no mistake: this new functionality is big. All you need to do to begin using multi-room music is open the Alexa App and begin designating groups of two or more Echo devices. Once that's done – say you've added all of the speakers on your lower floor to the same "downstairs" group – you only need to say "Alexa, play Frank Sinatra downstairs" to have the silky tones of Ol' Blue Eyes begin playing across all speakers in the group.
It's a simple update, but the quality of life it brings is almost certain to be a hit with Alexa users. It also steps on the toes of Sonos, which has focused on offering home-scale speaker systems which are all in sync with one another. Should Sonos be plotting its own Alexa speaker like we heard yesterday, this announcement will likely take the wind out of its sails.
In any case, this new functionality is going live on Echo and Echo Dot devices in the US, UK, Germany, and Austria today, with support for the Echo Show tagging along in the US. Amazon says that this ability will extend to third-party Alexa speakers soon, and we'll probably see the list of supported countries expand before long as well. Beyond all of that, this functionality is live in Amazon Music and TuneIn worldwide, with additional support for iHeartRadio and Pandora available in the US. Spotify support will be added soon, Amazon said.
If you happen to be a developer for one of those third-party Alexa speakers, Amazon is making two new tools available so you can add multi-room music to your device. You'll soon have the Alexa Voice Service Multi-Room Music SDK and Connected Speaker APIs at your disposal. The Connected Speaker APIs are available today in developer preview, while the AVS Multi-Room Music SDK won't be available until early next year.