Sonos smart speaker with voice control tipped for multiple platforms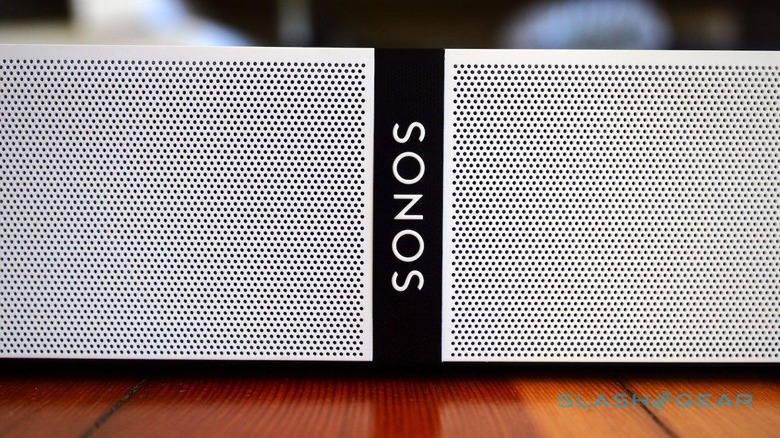 A new filing with the FCC suggests that Sonos may soon make some big moves in the world of smart speakers. Though the company already offers some services that achieve smart home integration at a software level (such as compatibility with the Spotify app), it would seem that Sonos will soon be ready to take the next big step: built in smart home hardware. More precisely, this means a speaker with a built in mic for voice controls.
Though we've been inching toward the official release of a Sonos Alexa Skill for most of the year at this point, this new speaker Sonos is plotting could take things one step further. Dave Zats over at ZatsNotFunny discovered this FCC filing, which states that this new speaker – or speakers, should Sonos introduce an entirely new line – would use far-field microphones to offer "integrated voice control."
Unfortunately for us, the filing with the FCC has been heavily redacted and will remain that way until February 28, so we won't be getting much information from it until then. Still, what it does reveal is enough – while an Alexa skill would serve as a good stop-gap feature for the time being, Sonos' real goal is to eventually offer a speaker that gives smart home functionality at a hardware level.
The FCC filing says that this speaker will support "multiple voice platforms," which suggests that Sonos may not pick favorites when it comes to which smart assistant this speaker will use. Though Google, Apple, and Amazon are all candidates, we should probably expect this speaker to at least support Alexa, as Amazon's partnership with Sonos isn't exactly a secret at this point.
So, there you have it: Sonos is planning to launch a speaker with an integrated far-field microphone for voice control. We'll see if any official reveal follows up this report soon enough, but in the meantime, we can hopefully look forward to an official Sonos Alexa skill dropping shortly. Stay tuned, because it'll certainly be interesting to see what Sonos does next.