Bragi Dash Pro makes a big move with Alexa integration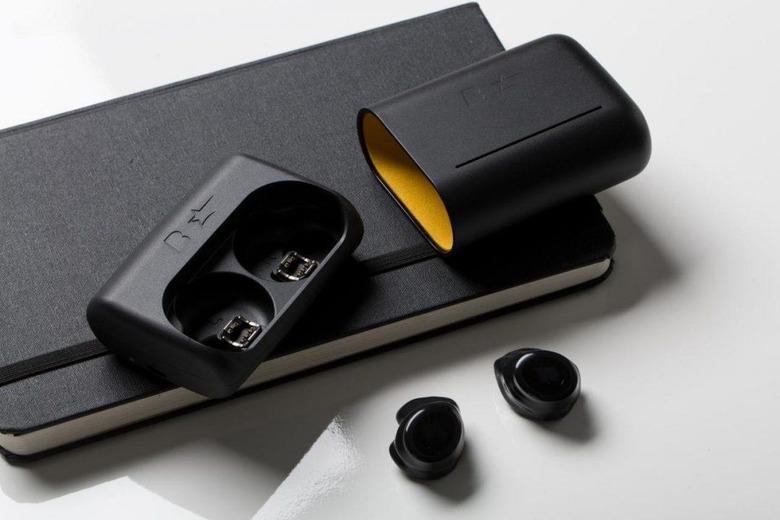 We've had plenty of big Alexa reveals at IFA 2017, but perhaps one of the most exciting is the news that Alexa will soon be coming to Bragi's Dash and Dash Pro headphones. The Dash and Dash Pro found pretty incredible success on Kickstarter back in 2014, and now they're going to get a significant boost with Alexa integration. Even better is the fact that you don't need to buy some new version of the Dash to get Alexa.
Instead, all Dash and Dash Pro variants will get Alexa through an update to Bragi OS. This update will be going live in October, bringing both the Dash and the Dash Pro up to Bragi OS version 3.1. You'll also need to update the Bragi App and link an Amazon account to get the most out of Alexa, but both of those tasks should be easy enough.
For the uninitiated, the defining feature of the Dash and Dash Pro is that you don't necessarily need to pair them to a phone. With enough storage to hold about 1000 songs, a total of 27 sensors, and a 32-bit CPU built in, Dash and Dash Pro can do things like playback music and track your movements without the need to be connected to another device. Of course, you can use Bluetooth to connect the earbuds to your phone, but the fact that you have the option not to makes these a big draw for some consumers (especially those 16,000 Kickstarter backers).
Alexa will be joining Bragi's own voice-controller AI on the Dash and the Dash Pro, but the fact that she's bringing her 20,000 skills with her will certainly make a lot of users happy she's along for the ride. If Dash and Dash Pro users thought their earbuds were worth the purchase price before, Alexa should only increase those feelings of value.
The Alexa train certainly isn't going to stop here. In the coming weeks and months, we'll see more and more companies adding Alexa to their devices. Amazon wants to see that too, as it recently made it easier to bake-in Alexa ahead of Apple's incoming HomePod launch. With that in mind, get ready to see a flood of new third-party Alexa devices.