All 30 Oculus Rift launch games detailed and priced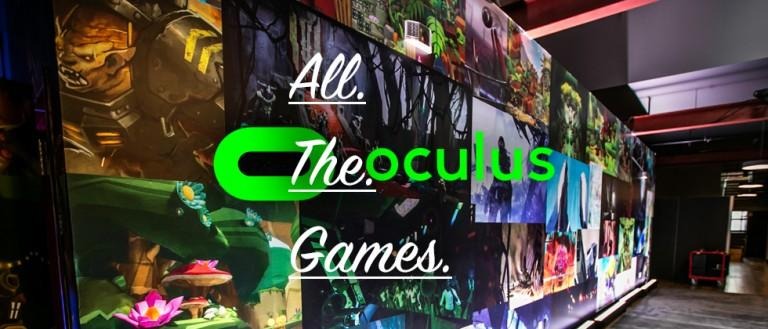 Today we're going to run down the full lot of Oculus Rift launch titles – everything the company has announced will be coming to the VR headset as soon as possible. In these titles are some of the most fantastic games ever conceived for virtual reality – as well they should be. This company built itself on the idea that virtual reality is the future of gaming. As such, they've attracted some of the most amazing developers in the realm to create titles that'll absolutely blow you away.
Before you go too deep, have a peek at four primary titles we've taken the time to go hands-on with at GDC 2016. This is one of the key times and places for Oculus to show off their launch collection before the headset hits the public, and the games we've seen here exemplify some of the finer points of their release strategy.
Key first impressions with Oculus games:
•
•
•
•
(Crytek)
BONUS:
•
Next you'll see the sizzle reel from Oculus.
Then you'll see the game day title sheet. Here we've got the names of all 30 games coming on launch alongside their comfort ratings and pricing structure.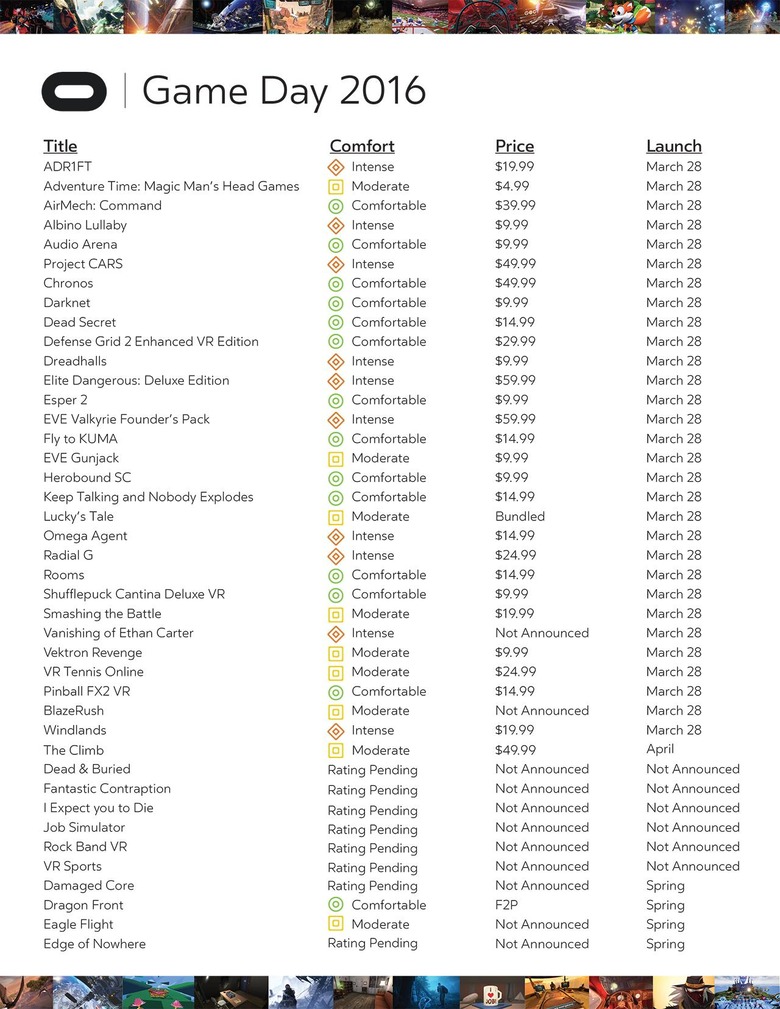 Next you'll find a gallery with details on images.
In this gallery are all 30 titles from Oculus with their titles, creators, and genres attached. This should give you a very basic overview of what the games are about – in a single snapshot – along with what title you'll be able to find them under. From here you'll go out into the world of VR equipped with the knowledge that you've just skimmed the surface – from here you'll go so much deeper.
[ADDITIONS PENDING]
For more information on the Oculus Rift, have a peek at our full
We'll be bringing you additional information on each of these games as they get closer and closer to launch time.
Remember that
and launch dates have been set. It's all so close we can taste it!