Oculus Rift Pre-Orders Open Now, Pricing And Release Date Revealed [UPDATE]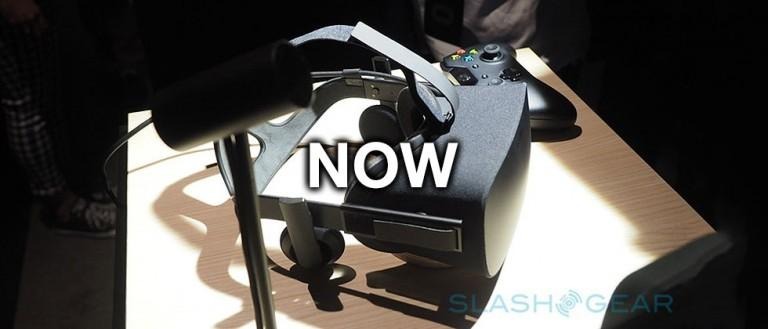 This morning Oculus Rift pre-orders went on sale with the promise of full on first-run consumer-ready virtual reality headset goodness. This pre-order was joined by the promise of a pre-order ticket for the hand controllers that'd be on sale later this year – every person that pre-ordered an Oculus Rift was to be given their same spot in line for the controllers, if they did so choose. This is the first full release of the Oculus Rift VR headset, while all previous releases were aimed at developers of VR content.
Each order of a full-release Oculus Rift includes the game EVE: Valkyrie. This is a game which puts the user in the pilot's seat of a space fighter, taking part in a universe born in the mega-hit EVE Online. This game was used as demonstration fodder for all of the best and most VR-ready machines over the past couple of years, without fail.
UPDATE: Moments after sales have opened, the Oculus Store is down – stay tuned to see what's up.
Oculus Rift 2016 up close and personal
Also included with all Rift purchases is the game Lucky's Tale, a sort of birds-eye-view look-wherever-you-want mix of Banjo-Kazooie, Sonic the Hedgehog, and Donky Kong.
Pricing on the pre-order for the Oculus Rift sits at $599, while shipping has been tagged as March of 2016.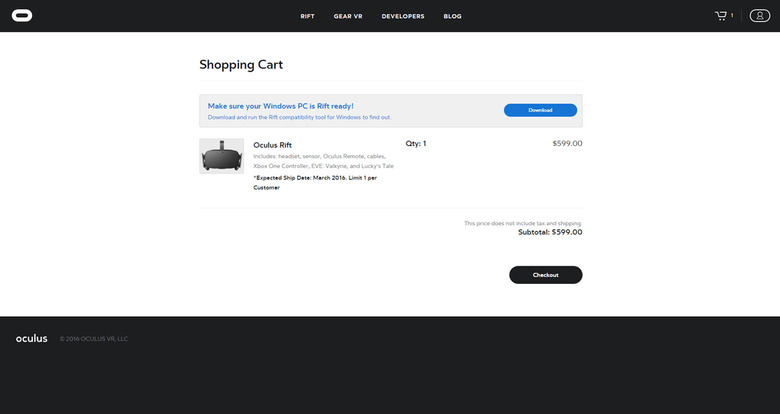 If you're wishing to get in on this big bag of VR, you'll want to head to Oculus.com where you'll find the Oculus Rift ready to roll this morning.