Up close with Oculus Rift 2016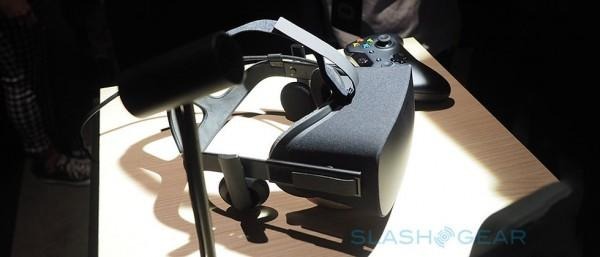 While we're not allowed to actually play with the Oculus Rift 2016, the first Oculus consumer product, we have gotten up close and personal with it. Not only that, we're having a peek at the newly revealed Oculus Touch, the new must-have virtual reality controller – or controllers, if you prefer. This headset is largely similar to that of the Oculus Rift Crescent Bay prototype we got our hands-on earlier this year, but here it's a whole lot smoother. A whole lot more finalized than before.
The first thing you'll see here is the headset itself. Outfitted with a whole new ergonomic fit around its insides and back straps, this version of the headset is made to be placed on your head like a baseball cap. Easy, that is, and very comfortable once it's in place.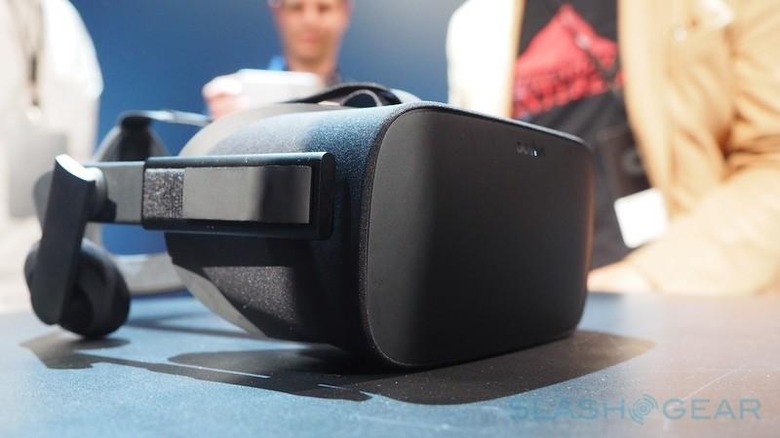 You'll see the straps above connected to the headset in a way that allows them to be detachable. We're expecting this headset to get as good or better a repairability score than any Oculus headset before.
Everything in this headset – to a point – is detachable, headphones included. This feature is for those that want to use their own – possibly more uniquely configured – headphones of all sorts.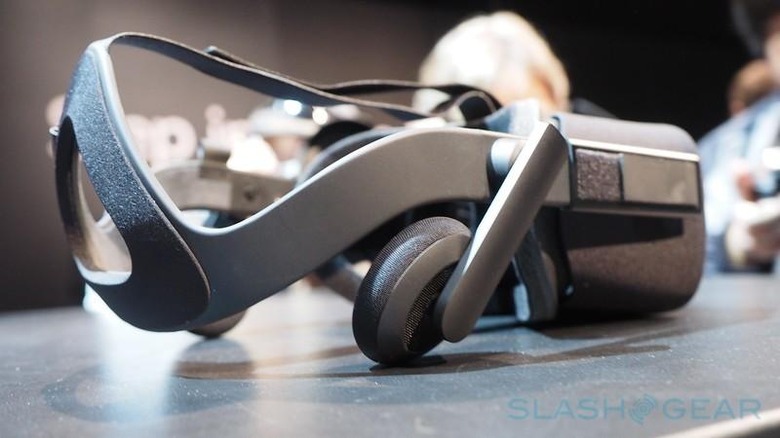 Above you'll see a closer view of the built-in headphones. While they're replaceable, you'll find them more than adequate for the highest-end of games – and they work with 3D audio as well, of course.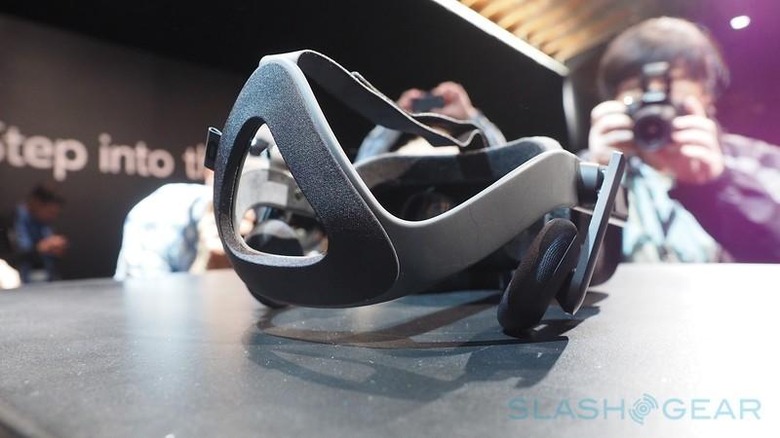 The back of this headset is slightly more rigid than the straps that go around the sides of your head. This is to keep the headset in place while you're moving.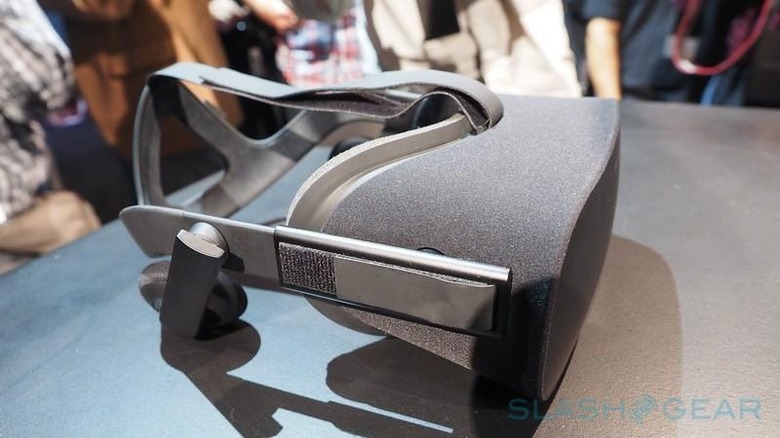 While previous generations of Oculus Rift had inner parts showing – lights, wires, bits and pieces here and there – this version is smooth. It's simple. It looks like a real product, ready for consumers.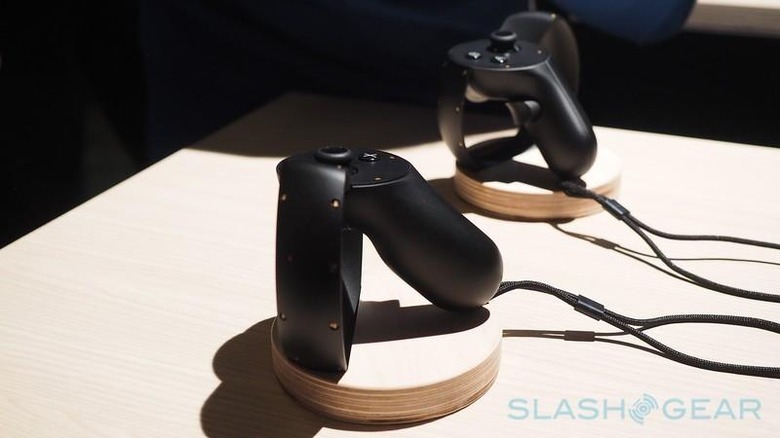 Also revealed this week were the Oculus Touch controllers. This controller set will not be included with the Oculus Rift right out of the box. Included in the box will be an Xbox One controller, while these Oculus Touch controllers will be sold separate – at a later date than initial Oculus Rift launch, more than likely.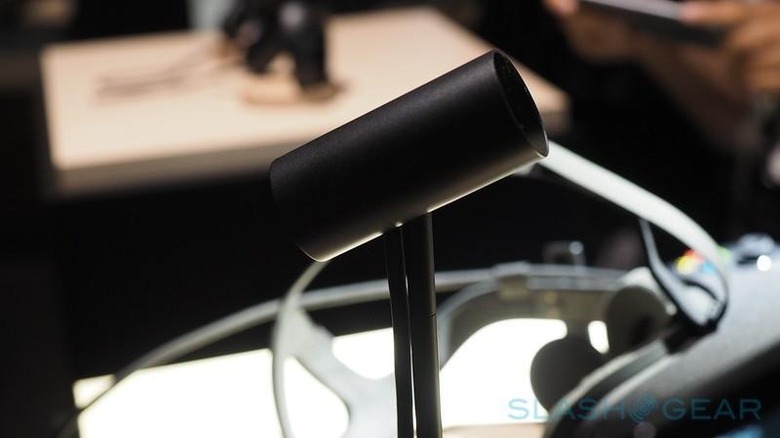 The wireless movement sensor you see here is meant to be set up once and forgotten about. It'll attach to your PC with a USB 3.0 cord and can sit up and out of the way. You'll interact with it, but you'll never know it.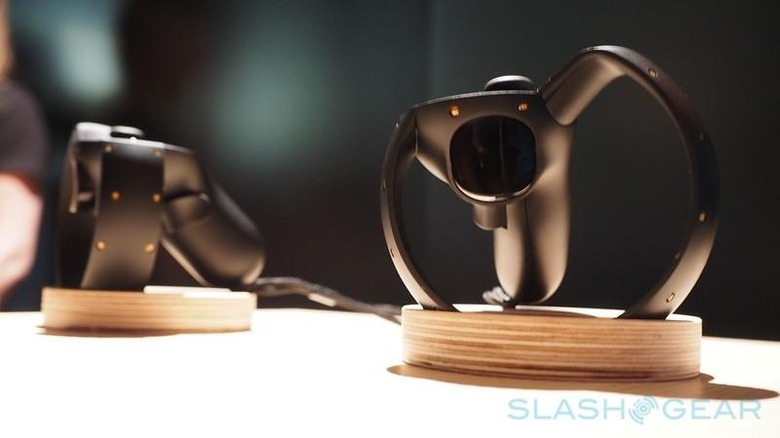 The Oculus Touch controllers you see here – like the headset itself – will require the sensor you see above.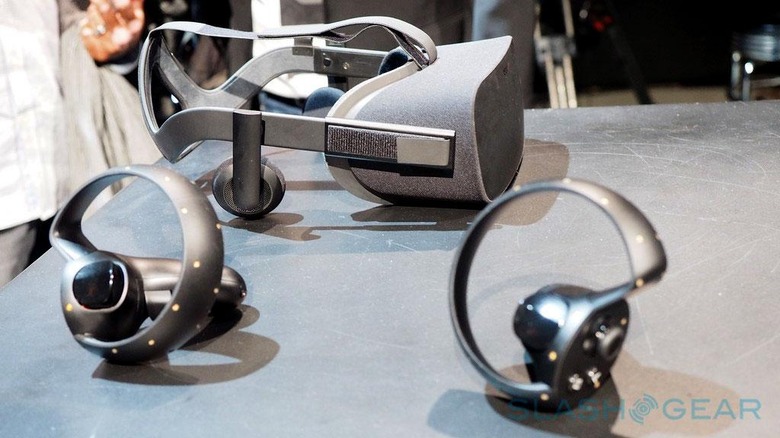 While Oculus Touch will not be a requirement for gameplay in the first version of Oculus Rift for consumers, they'll add some fantastic capabilities. For games that develop with them in mind, that is to say.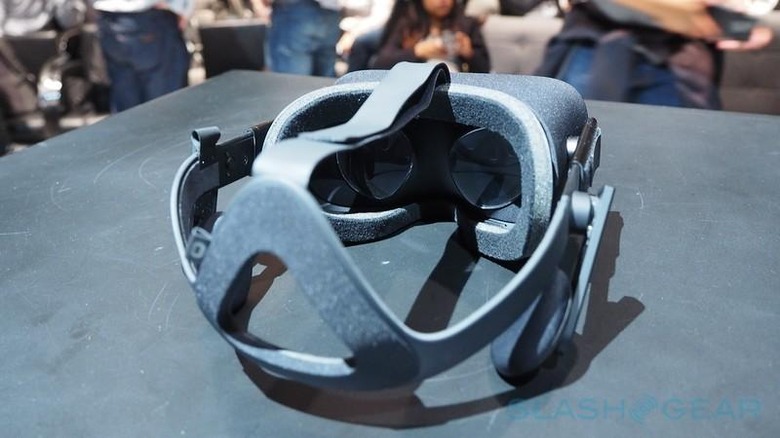 Comfort is the name of the game here. In addition to a new inner focal length adjuster, this headset works with replaceable padding and soft materials all around. This isn't going to be an uncomfortable experience, that's for certain.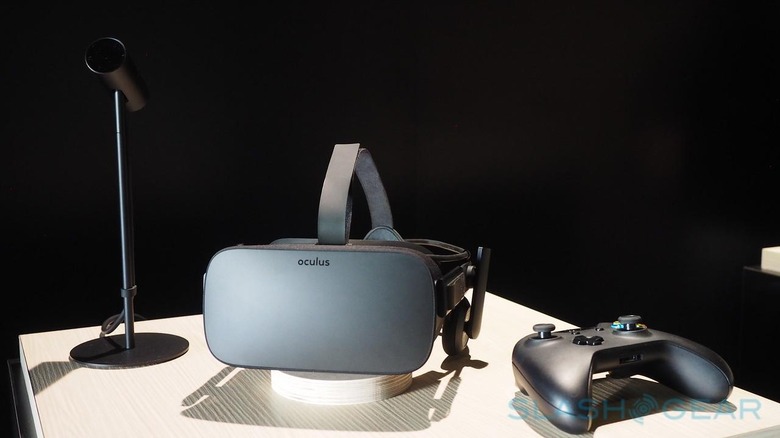 Missing here is the HDMI cord which connects to your computer, as well as the possible requirement of an additional USB cord – from the headset alongside the HDMI. We'll see more on those later.
Stick around our Oculus portal for more, and continue to dive in on the virtual reality universe from here on out!