Oculus Touch: the new must-have VR input controller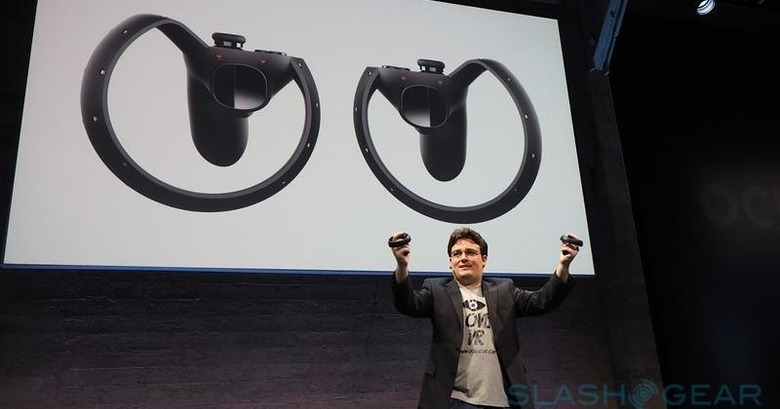 Today Oculus founder Palmer Luckey introduced Oculus Touch, a pair of controllers for the virtual reality environment. Made with the virtual reality universe in mind, Oculus Touch will be working in demos at E3 2015, but won't necessarily be available with the first release of the Oculus Rift consumer headset in Q1 2016. In this handset set – two controllers – are capacitive touch, gesture recognition, and a set of traditional inputs as well. Whether or not these controls will work with anything other than Oculus Rift is yet to be seen.
Hand presence is vastly important in the virtual reality realm. Over thousands of VR demonstrations, said Luckey, the first thing that everyone does is put their hands out to touch what they see. As such, Oculus revealed the next generation of controller – two handsets, one for each of your human hands.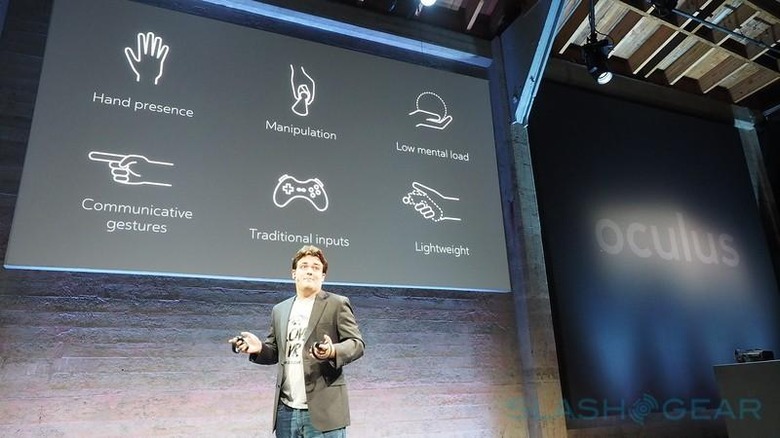 Sensors inside these handsets allow you to move in real space – manipulation, that's called. They're able to sense which way they're pointed and react accordingly.
With an extremely low mental load, they're able to allow you to react in real time. They're not slow to the uptake.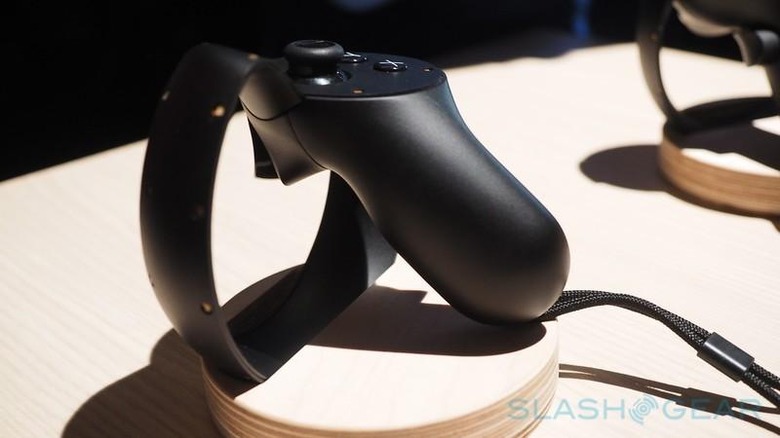 They weight basically nothing. Just enough to give you a feeling of weight – you're not going to crush them the first time you pick them up.
One trigger, one joystick, two buttons per controller. Sensors inside, wirelesses. Freedom of movement.
UPDATE: Live images are here. Glance upon their early-edition glory.
At this time no release date or pricing have been revealed for Oculus Touch. Stay tuned in our Oculus tag portal for more.