5 Nexus 6P/5X features Google didn't tell you about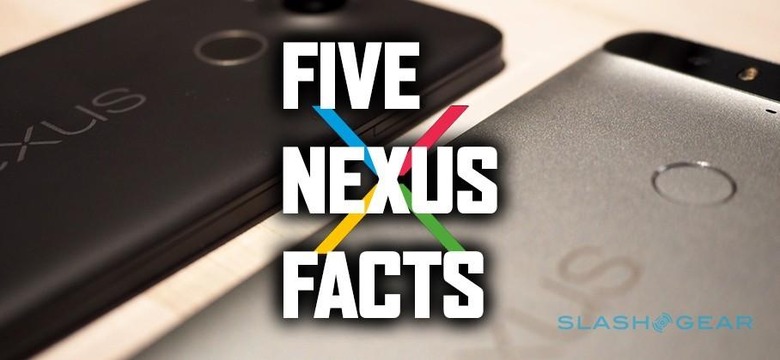 Yesterday Google showed the Nexus 5X and Nexus 6P for the first time – today they've come to the internet to share a few tidbits. While we learned most of the details about the Nexus smartphone lineup for 2015 just about 24 hours ago, today we're finding out the details that hardcore Android addicts will want to know. The Android addict is not just your average consumer – they want to know things like: are the camera arrays in both devices exactly the same?
The following information comes from Google. The Google Nexus team that worked with LG and Huawei to build the Nexus 5X and Nexus 6P went to Reddit today to speak about the work they did on both devices. Google's speakers here included Hiroshi Lockheimer, David Burke, Krishna Kumar, & Sandeep Waraich.
1. Both devices use the same camera hardware
See our Nexus 6P hands-on.
According to David Burke, both devices use the same sensor and optics. They have the same CAMERA hardware, but different capabilities. "Yea, same sensor (IMX377) and F/2.0 optics," said Burke, "but 6P has more CPU/GPU horsepower so it has a few additional features like 240fps slo-mo (vs 120fps on 5X), Smartburst, and EIS."
NOTE: EIS is electronic image stabilization.
2. Image Stabilization (why no OIS?)
The following four points come from Burke, who explains what the team have done to provide image stabilization for both devices.
1. The Nexus 6P/5X has a large 1.55um pixel camera, [so] the amount of motion blur due to hand-shake is lower, [because] you have large pixels.
2. We have a feature we call "lucky shot" internally. When you take a picture, behind the scenes, we select the best of 3 bursts of images.
3. When you use video, we have optic-flow-based image stabilization.
4. When you use SmartBurst, we select the best image from the burst (for example a shot with eyes open).
3. Fingerprint Security with Nexus Imprint
Once again Burke spoke, this time about how Android 6.0 Marshmallow handles fingerprints specifically in these two devices. "Fingerprint features are securely encrypted on the device," said Burke, "and processed in the secure Trustzone protected area of memory."
See our Nexus 5X hands-on.
"The Android 6.0 fingerprint APIs do not provide any access to the fingerprint material to apps. Fingerprint features never leave the device and are not shared with Google (so for example if you setup a new phone, you need to re-enroll your fingers). If your phone is ever lost or stolen you can easily find, lock, and erase your phone using Android Device Manager."
4. Why is there a 16GB model of the Nexus 5X in 2015?
While hardcore photo-takers and video-makers – and media collectors – are racking up tons of gigabytes of data on their smartphone, Google has once again chosen to create a device with a small amount of internal storage. Of course, users are welcome to buy a device with larger internal storage – the Nexus 6P, for example, goes up to a hefty 128GB internal storage size.
"The idea here," said Krishna Kumar, "was to strike a balance between premium features/experiences and affordability."
"It's a conspiracy!" added Hiroshi Lockheimer, "MOVE TO THE CLOUD!"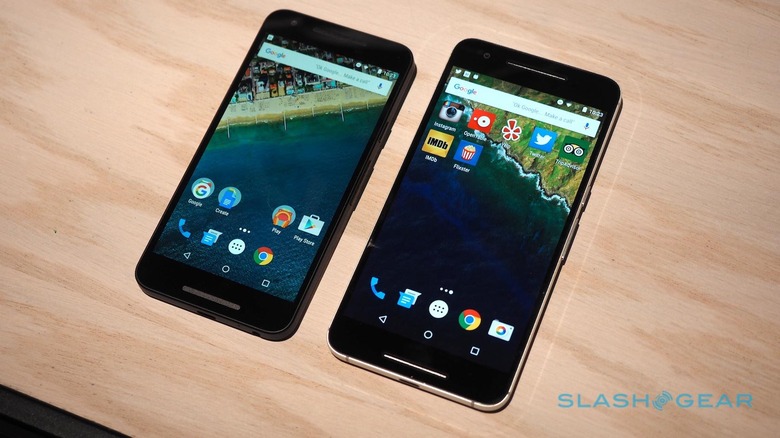 5. Nexus 6P has a Samsung display
According to Sandeep Waraich, the Nexus 6P uses a Samsung display. We're not certain yet whether or not this panel is used in any Samsung devices, though the distinction between AMOLED and Super AMOLED suggests it's not the same panel used in the Galaxy Note 5.
"[The Nexus 6P] has a Samsung WQHD AMOLED panel," said Waraich. "We have spent a lot of time tuning the white-point and color gamut for these panels – hope you will enjoy the accuracy of the display."
BONUS: Why no wireless charging on either device?
According to Lockheimer, it all comes down to convenience insofar as the new USB Type-C has a reversible connector, and and USB cords before now didn't. Simple as that.
"We added Qi wireless charging starting with N4 because plugging in USB micro B was such a hassle! (Which way is up!?)" said Lockheimer.
"With this year's Nexii, we support USB Type-C which has a reversible connector so there's no more guessing. AND it charges incredibly swiftly: 1% to 100% in 97 mins on the 6P for example (the first ~45 mins of charging is especially fast). Meanwhile, wireless charging adds z (thickness). So, ease of plugging in + fast charging + optimizing for thinness made us double down on Type-C instead of wireless!"
Stick around SlashGear for more Nexus action as we review both the LG-made Nexus 5X and the Huawei-made Nexus 6P in the near future!