Nexus 5X hands-on: all-around contender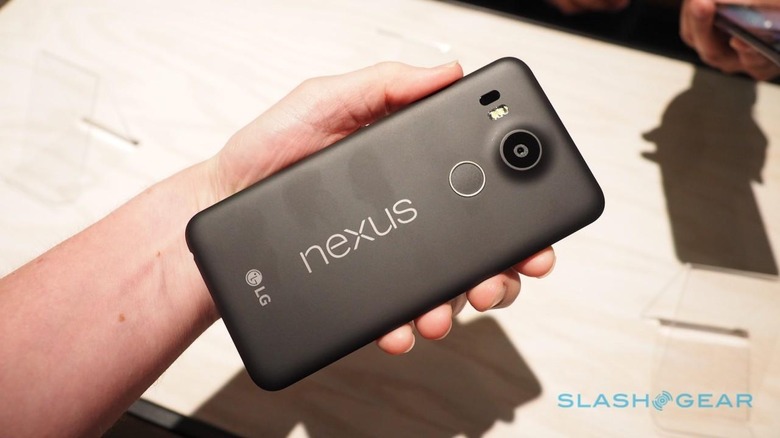 This afternoon we're having our first hands-on opportunity with the Nexus 5X, LG's follow-up to their popular Nexus 5. This device works with Android 6.0 Marshmallow right out of the box – the newest Android, as all Nexus smartphones and tablets are meant to have – and has a 5.2-inch LCD display up front. This smartphone works with a high-powered camera around its back and has a fingerprint scanner for Android Pay and unlocking as well. This device is not meant to compete with the strongest smartphones in the world today – only to drive the Android smartphone ecosystem from Google's perspective.
Inside you'll find a Qualcomm Snapdragon 808 processor clocked at 1.8 GHz – that's with a hexa-core CPU and 64-bit processing. This is teamed with an Adreno 418 GPU and 2GB of LPDDR3 RAM. Internal storage sits and 16GB or 32GB.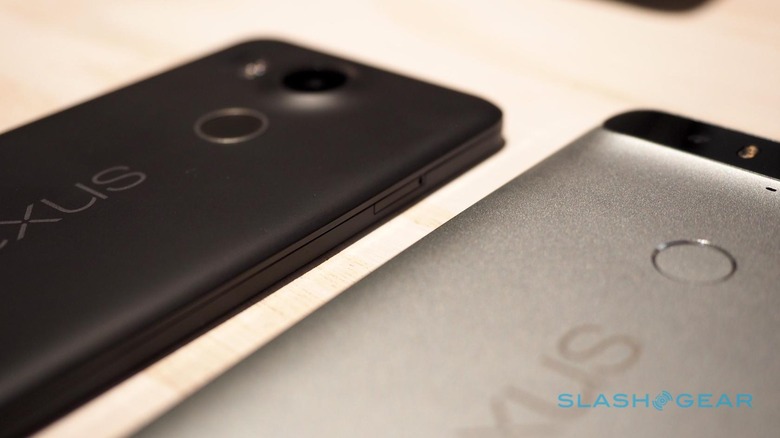 ABOVE: The Nexus 5X (on the left) and the Nexus 6P (on the right).
There is no microSD card slot here – this device is not meant to be a real storage-monster. That distinction is reserved for the Nexus 6P, which, despite its lack of a microSD card slot too, has its own 128GB internal storage size. The Nexus 5X is more of a cloud-dependent machine, it would seem.
This device comes in three colors – Carbon, Quartz, and Ice. That's Black, a lovely almost-Tiffany-blue, and white.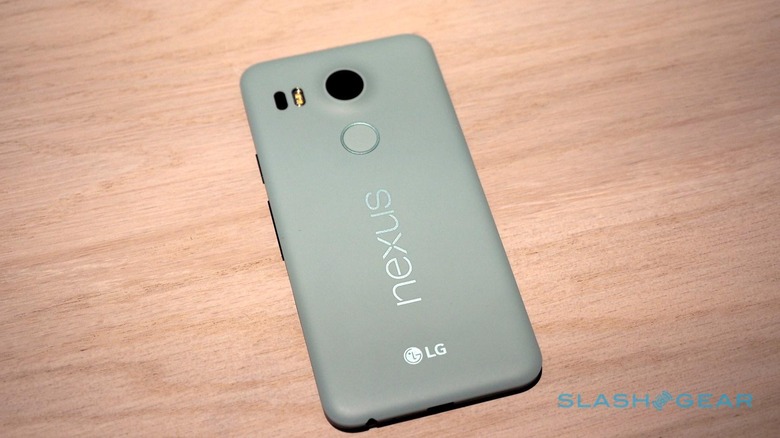 This device feels VERY similar to the original Nexus 5. The same rubbery-back is present, reminding you that you're once again using a phone made by LG.
You might have even mistaken the original Nexus 5 for this 5X if it weren't for two very distinctive features. One is a far larger camera lens. This camera also has an array that sticks up from the surface of the back of the phone, not entirely like the HTC One X from back in 2012.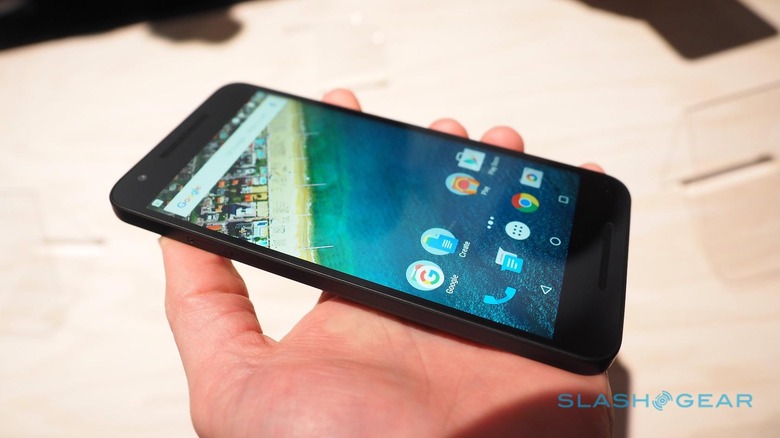 Of course this isn't the only smartphone with such a bump in today's smartphone market, but the look is very similar to that of the HTC device from years past.
The fingerprint scanner at the back is super fast. Faster than any Android device – except maybe the newest Samsung smartphones – we've used yet. We'll have to see how well these Nexus phones stack up to the iPhone 6S soon.
Nexus 5X Technical specifications
• Operating System: Android 6.0 Marshmallow
• Display: 5.2 inches, FHD (1920 x 1080) LCD at 423 ppi, Corning Gorilla Glass 3, Fingerprint and smudge-resistant oleophobic coating
• Rear Camera 12.3 MP, 1.55 µm pixels, f/2.0 aperture, IR laser-assisted autofocus, 4K (30 fps) video capture, Broad-spectrum CRI-90 dual flash
• Front Camera: 5 MP, 1.4 µm pixels, f/2.0 aperture
• Processors: Qualcomm Snapdragon 808 processor, 1.8 GHz hexa-core 64-bit, Adreno 418 GPU
• RAM: 2 GB LPDDR3
• Internal storage: 16 GB or 32 GB
• Dimensions: 147.0 x 72.6 x 7.9 mm
• Weight: 136 g
• Color: Carbon, Quartz, Ice
• Material: Premium injection molded polycarbonate housing
• Media: Single front-facing speaker, 3 microphones (1 front, 1 top, 1 bottom)
• Battery: 2,700 mAh Battery, Fast charging: up to 3.8 hours of use from only 10 minutes of charging
• Wireless & Location: LTE cat. 6, Wi-Fi 802.11a/b/g/n/ac 2x2 MIMO, dual-band (2.4 GHz, 5.0 GHz), Bluetooth 4.2, NFC, GPS / GLONASS, Digital compass
• Network GSM/EDGE: 850/900/1800/1900MHz, UMTS/WCDMA: B1/2/4/5/8, CDMA: BC0/1/10, LTE (FDD): B1/2/3/4/5/7/12/13/17/20/25/26/29, LTE (TDD): B41, LTE CA DL: B2-B2, B2-B4, B2-B5, B2-B12, B2-B13, B2-B17, B2-B29, B4-B4, B4-B5, B4-B7, B4-B12, B4-B13, B4-B17, B4-B29, B41-B41. Phone is carrier-unlocked with wide-range band support for service providers worldwide. Check with your service provider for more information.
• Sensors: Fingerprint sensor, Accelerometer, Gyroscope, Barometer, Proximity sensor, Ambient light sensor, Hall sensor, Android Sensor Hub
• Ports: Single USB Type-C, 3.5 mm audio jack, Single Nano SIM slot
Have a peek at our Nexus 5X tag portal for more details on this smartphone as we review it and get a far closer look sooner than later!
[gallerybanner p=407036]