The White House Doesn't Want To Pay Elon Musk For Twitter Blue Either
As Twitter looks to phase out legacy verified accounts, it is making the verification for organizations available globally. But, like many Twitter users who are still on the fence about paying the company $8 for a status symbol, many organizations may be unwilling to pay the Musk-driven company $1,000 to get checks. As per an internal memo circulated within the White House, the office of the American President will not pay for its employees to stay verified.
Twitter will sunset the legacy verification check mark on April 1. If this isn't another one of CEO Elon Musk's antics — even though its timing suggests it may be, several Twitter accounts that have previously been verified during the platform's longer-than-a-decade run before Musk's takeover will lose their verification badges, which once suggested an individual's influence or legitimacy.
Besides Twitter Blue, which will subsequently become a prerequisite for Twitter users to get the blue badge, the platform is offering organizations the chance to pay $1,000 a month to get a special golden check mark making their notability. In addition, "Verified Organizations" will also be able to get noted personalities in their institution verified by shelling out an extra $50 per person. But it looks like the White House doesn't want to do that.
Staffers allowed to pay for Twitter Blue on their own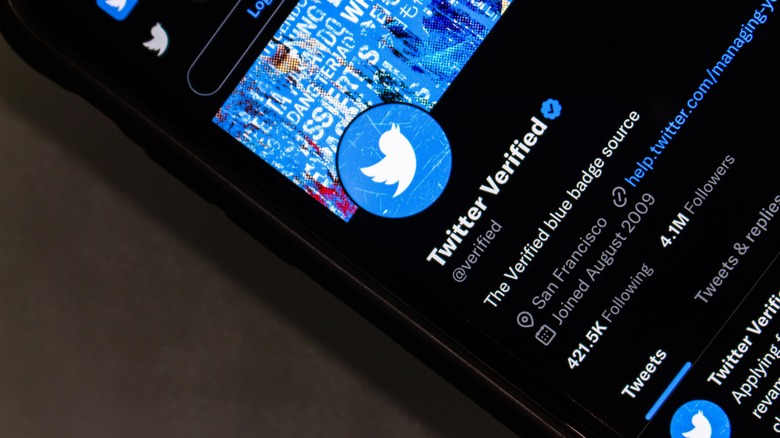 Koshiro K/Shutterstock
Axios reports that the White House's digital strategy chief, Rob Flaherty, sent an email to employees notifying them that the government is not going to pay for verification or sponsor employees who want to keep their blue check marks. Since "Twitter Blue does not provide person-level verification as a service," Flaherty wrote, the blue tick simply distinguishes a paid user from one using the service for free.
Per Twitter's rules, government-backed accounts such as that of the White House, will remain verified with a gray tick instead of a blue one. However, accounts of persons serving or representing federal agencies may not remain verified if they do not meet Twitter's criteria. Flaherty added that individuals may choose to pay for Twitter Blue with their own money. The email also cited chances of impersonation by miscreants and provided directions on how White House staff members can avoid it.
While this memo was limited to the current staff in the Biden administration, more federal agencies are expected to share similar advisories with their workers in the coming weeks. 
Pay-to-verify far from Musk's original idea for Twitter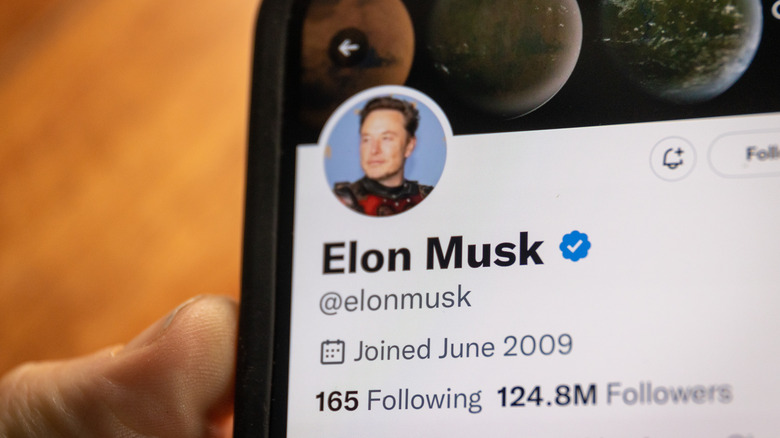 Matt Cardy/Getty Images
Elon Musk first floated the idea of adding blue ticks for Twitter Blue in April 2022, just a few days after agreeing to buy Twitter at $44 billion. Blue had limited takers at the time, despite early access to features like longer tweets and an editing function. Musk's plan to charge users to keep their verification check marks first surfaced in October 2022 and was confirmed by him the following month via a tweet. The final date was also made clear eventually.
Understandably, coaxing users to pay to be seen as a prominent figure is among Musk's plans to recover the financial losses incurred from his purchase of Twitter. It is worth debating if the legacy verified accounts were actually "notable or not," but the move towards paid verification simply reduces the blue check mark to a status symbol. This gives every Twitter chance to ponder how well Musk has fared on his promise of creating an open and fair social network.