Elon Musk Says Controversial $420 Tesla Tweet Wasn't A Joke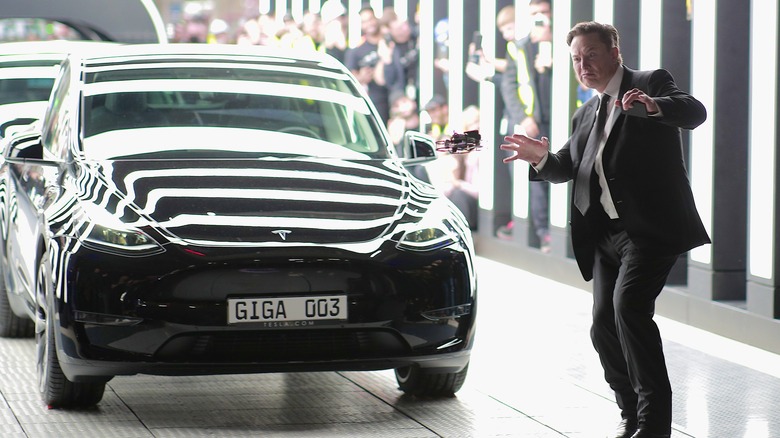 Pool/Getty Images
Elon Musk is currently making rounds at court in a securities fraud trial, and once again, his controversial "funding secured" tweet is at the forefront. In 2018, Musk tweeted that he was "considering taking Tesla private at $420." Of course, the whole internet took the $420 figure as another one of his weed jokes, since Musk has a history of tweeting tongue-in-cheek messages about the topic. In court, however, the billionaire says it was not a joke, after all.
In his court testimony, Musk claimed that "420 was not chosen because of a joke," according to CNN. After all, who would joke about a company that is tied to the biggest portion of their massive fortune? Musk argued that the $420 share price was tweeted "because there was a 20% premium over the stock price." On a related note, Musk's offer to purchase Twitter was also set at $54.20, which was seemingly another one of his weed number jokes.
Musk explained that he had talked with stakeholders in the Saudi sovereign wealth fund about a potential investment to take Tesla private and that he was hoping the agreement would go through. But fearing that the news of his discussions with Saudis would leak in the press, he took the initiative and tweeted that funding was secured, though the talks subsequently collapsed, he claims.
What a coincidence!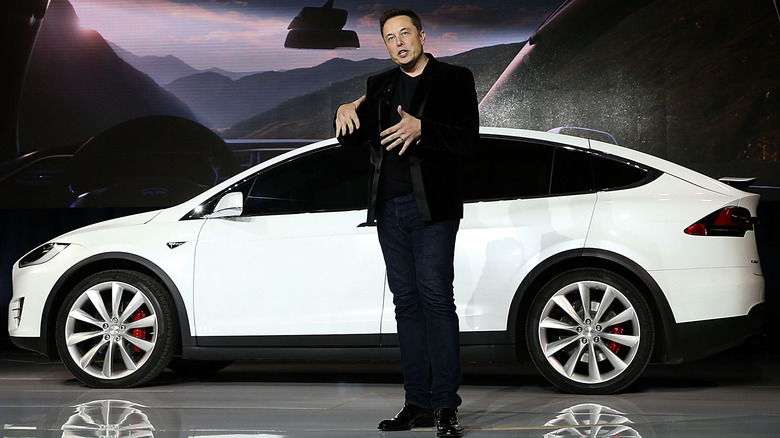 Justin Sullivan/Getty Images
Doubling down on his argument, Musk mentioned that after factoring in the 20% bump in share price, the exact value came somewhere around $419.50, but he actually rounded it up and tweeted the $420 number. Musk further said that it was merely "a coincidence" that the final value came out at $420. He said that "there is some karma around 420," but later posed the question of whether "that is good or bad karma at this point."
The case is built on complaints that Musk's tweet had a detrimental impact on the price of Tesla stock and that investors should be compensated accordingly for any damages that they may have suffered on their investment due to the subsequent devaluation. Back in 2018, the SEC filed a lawsuit against Musk, targeting him for misleading investors with his "funding secured" tweet.
In the wake of the legal drama, Musk agreed to pay a fine worth $20 million and had to vacate his seat as the chairman on the Tesla board. In his latest court showdown, Musk's lawyer argued that his tweet was worded poorly, but there was no fraud element to it. As for Tesla, it has witnessed a steep decline in its stock price, and since Musk's wealth is mostly tied to the EV maker's stock, he set a Guinness World Record for the "largest loss of personal fortune."