How To Access Your Apple Music Account On Your Tesla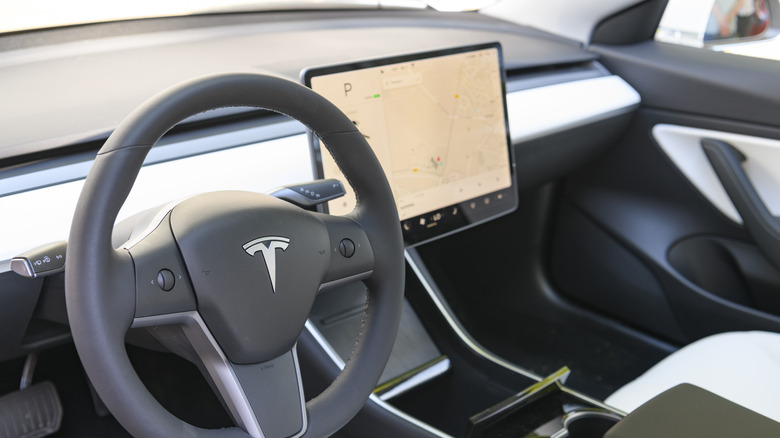 Sjoerd Van Der Wal/Getty Images
American EV pioneer Tesla finally rolled out its holiday software update in December 2022, bringing a bevy of cool features to new and existing Tesla EVs. The biggest news is the availability of a native Apple Music app, a much-awaited feature among Apple fans who drive a Tesla Model S, Model 3, Model X, or Model Y.
Not too long ago, you'd need to hack your Tesla to access Apple CarPlay or Apple Music. But in November 2022, keen-eyed observers noticed something quirky about the Tesla vehicles on display at the Petersen Automotive Museum – they were running Apple Music.
Tesla confirmed the rumors by December and started rolling out Tesla Holiday Update 2022.44.25 a few days before Christmas (per Mac Rumors). It came packing neat features like Steam support, a pet cam, a performance-oriented Track Mode add-on, and Apple Music support. After downloading the update, here are the easy steps to access Apple Music on your Tesla.
Apple Music for Tesla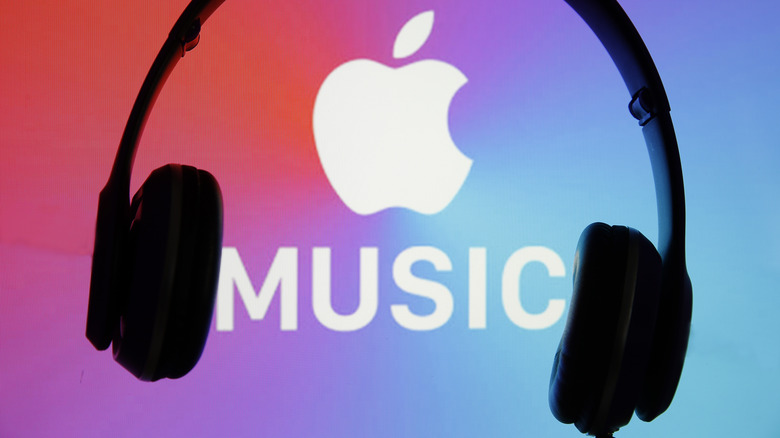 Chesnot/Getty Images
You can either check for new Tesla software updates (specifically the Tesla Holiday Update 2022.44.25) by touching the "Software" tab on your Tesla's touchscreen or using the Tesla app on your iPhone or iPad.
After installing the update, open the Apple Music app on your Tesla to see a QR code.
Scan the QR code using your iPhone to sign in to your Tesla's Apple Music app. (It seems Android users of Apple Music are out of luck for now.)
Wait for your Tesla's touchscreen to refresh to begin using Apple Music.
The good things you'll notice in your Tesla's Apple Music app are the solid menu layouts, a familiar user interface, and Shuffle or Play options for your Apple Music playlists. Meanwhile, the current downsides are no downloadable tracks for offline streaming, low-quality audio, and the lack of audio-enhancing features like lossless audio streaming or Dolby Atmos. Tesla will likely add more features to its native Apple Music app in future OTA updates, so the downsides may just be temporary.