Huge Google Pixel Leak Spills Android Roadmap Secrets Through 2025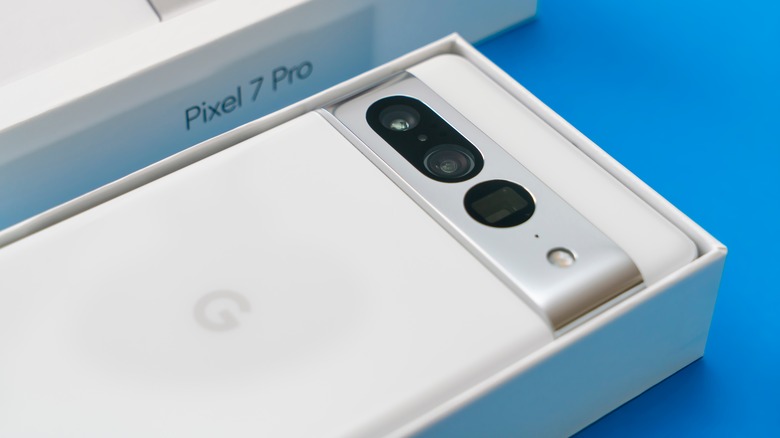 ymgerman/Shutterstock
The past few years have witnessed Google adopting a rather strange strategy of leaking its products well in advance. The most recent example of such a calculated leak is the still-rumored Google Pixel Tablet. Despite being several months away from release, it has already appeared in Google's promotional materials. Earlier this year, Google also chose to share images of its Pixel 7 and Pixel 7 Pro smartphones at the Google I/O conference in May 2022 a good five months before the devices made their debut at Google's October 2022 #MadeByGoogle event.
Interestingly, Google's decision to leak its products has had little effect on smartphone leakers, many of whom continue to share details about future product launches and post renders of unannounced Google devices at regular intervals.
In the most recent example, our friends over at Android Authority posted a fairly detailed roadmap of Google's smartphone lineup for the next few years. The publication credits the information to a trustworthy (but anonymous) source and confirms that it has thoroughly vetted the information before deciding to publish. In addition to revealing Google's product plans for the Pixel lineup in 2023, the roadmap discusses what Google has in store for users in 2024 and 2025.
What to expect from the Google Pixel lineup through 2024 and beyond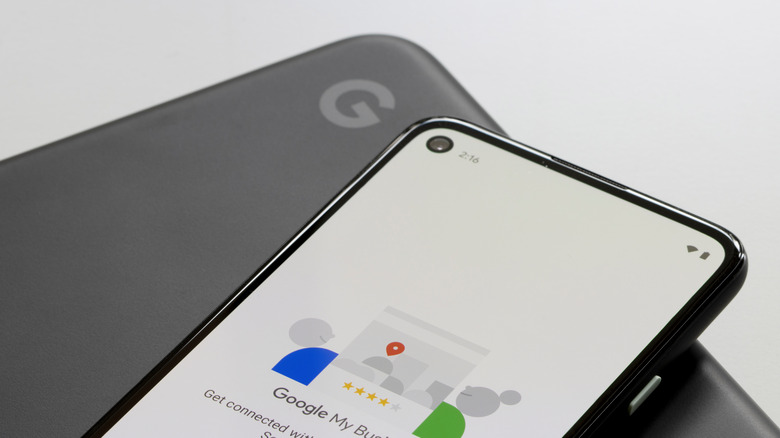 Tada Images/Shutterstock
Next year will bring mixed changes to Google's Pixel lineup. We already know that the company will likely launch its first foldable smartphone, the rumored Google Pixel Fold, sometime in 2023. Android Authority's source has indicated that this device — codenamed "Felix" internally — will launch during Google I/O 2023 alongside another device codenamed "Lynx," which is likely to be the Google Pixel 7a. The source also claimed that Google is unlikely to make changes to the pricing of the Pixel 7a next year. As for the Google Pixel Fold, the source expects Google to price it around the $1,800 mark, pitting it against Samsung's next-generation foldable. 
By October 2023, Google may release the Pixel 8 series devices with minimal changes, and there's talk about the vanilla Pixel 8 shrinking in size. Both will likely feature the Tensor G3. Three flagship-grade Pixel 9 smartphones will reportedly make their debut in 2024. Aside from the vanilla Pixel 9 and the more expensive Pixel 9 Pro, Google will reportedly launch a new Pro-level device with the same features as the Pixel 9 Pro — but in a smaller form factor — in 2024. While we do not know the name of this device yet, Google is calling it "Komodo" internally, according to Android Authority.
While Google may also release the Pixel 8a in 2024, whether this phone makes it to production lines will depend on how well the Pixel 7a manages to sell in 2023. Google might also switch to a biennial release schedule for the A-series similar to Apple's strategy for its iPhone SE lineup, the leak claims. Google may also release a successor to its first foldable phone in 2024.
Economic turbulence may throw a wrench in Google's plans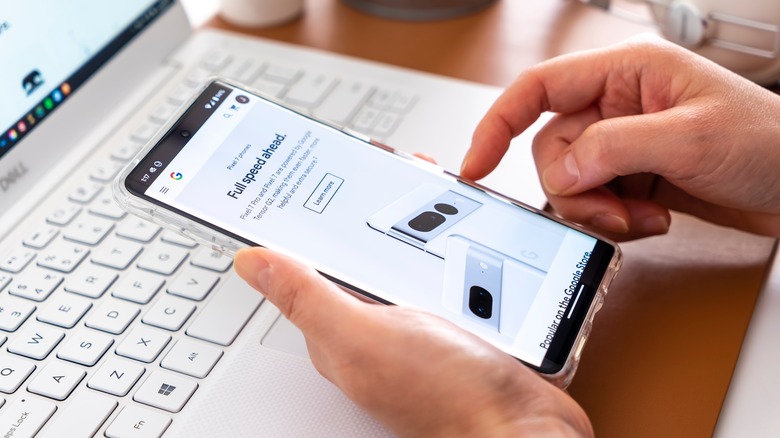 ymgerman/Shutterstock
In 2025, Google is finally expected to launch its first clamshell-style foldable smartphone. The rest of the Pixel lineup for 2025 will reportedly be largely based on the devices Google launched in 2024. This means we can potentially expect three Pixel 10 series devices and two foldable Pixel Fold smartphones in 2025. Note that the fate of the mythical Google Pixel 9a and the two foldable phones for 2025 will depend on the reception their predecessors get in 2024.
As expected, Google hasn't commented on the leak, and it's possible that plans can change at any time. Android Authority's source said as much, reportedly stating that while some of Google's plans are firm, others aren't as set in stone. Of particular interest is the claim that Google's Pixel roadmap has been inspired by Apple's iPhone strategy, perhaps to such an extent that it may directly spur the launch of a second Pro device in 2024. There is, however, a big factor that may greatly influence Google's future plans: the budding recession and economic issues that have seen inflation spiking, resulting in many consumers putting off big purchases like new phones.