What's The Worst Current Volkswagen Model? Here's What Car Fans Said – SlashGear Survey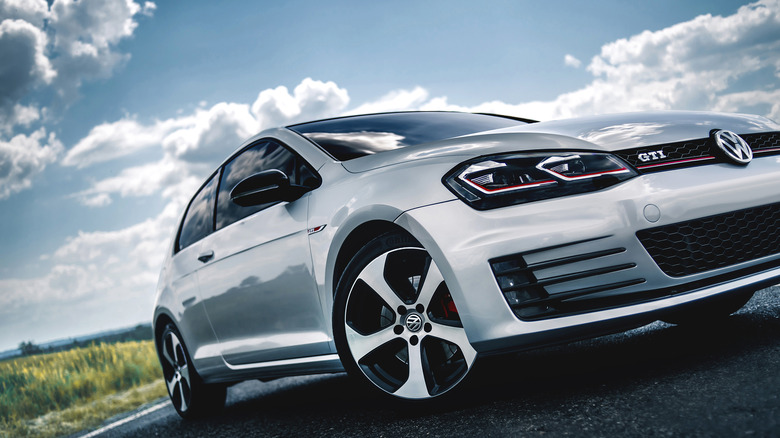 Veyron Photo/Shutterstock
There's no question the Volkswagen brand has a place in automotive history with the iconic Beetle and Golf compact cars. The German automaker has since made a U-turn after "Dieselgate," and is committing to phase out 60% of internal combustion vehicles in its European portfolio by 2030. Moreover, VW is making up for it with its new wave of electric cars — led by the ID.4 crossover and the much-awaited ID. Buzz electric minivan.
The all-new VW ID.4 has a lot going for it. It offers a spacious interior and is brimming with advanced infotainment and safety technology. The rear-wheel-drive ID.4 with a single electric motor and an 82 kWh battery delivers 201 horsepower and about 270 miles of EPA-estimated driving range. The dual-motor AWD variant delivers 295 horsepower and about 250 miles of range. The range and performance numbers are underwhelming compared to an equivalent Tesla or Ford Mustang Mach-E, but the ID.4's family-friendly package and pricing are hard to ignore.
Love it or hate it, Volkswagen is all-in on its electrification roadmap, and this got us thinking: What's the worst current Volkswagen car today? Our latest SlashGear survey has revealed the answers.
The worst modern Volkswagen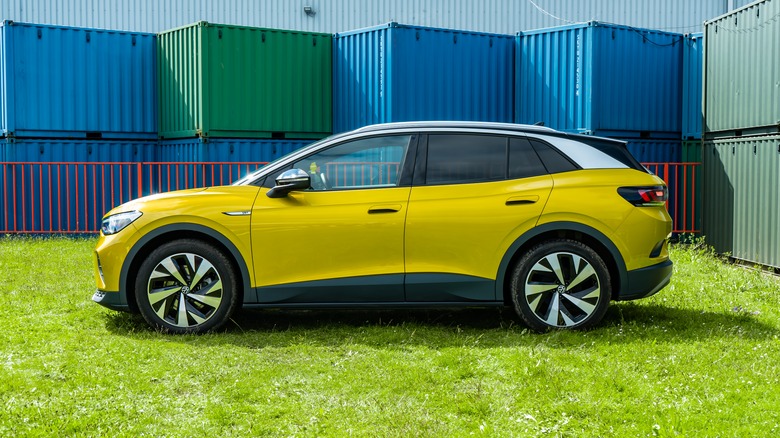 H.E. Group Ltd/Shutterstock
In our online poll of 610 U.S.-based respondents, 28.85% selected the Volkswagen Jetta as the worst current VW. Nevertheless, we were astonished by the outcome, considering the Jetta is a solid choice in the compact segment with a frugal engine and timid handling. Moreover, the 2023 VW Jetta underwent a significant makeover in 2022 with an available GLI variant that has a potent, yet efficient 228-horsepower 2.0-liter turbocharged four-banger.
Then again, the Jetta model has accounted for about 15% of Volkswagen's vehicle recalls since 1972 — particularly the 2002 to 2004 Jetta, with heated seats that could light your bum on fire while driving. It's also worth pointing out that all 2009 to 2015 Jettas with the 2.0-liter TDI diesel engine are eligible to receive part of the $10 billion buyback program (per Car and Driver) resulting from "Dieselgate."
Meanwhile, 21.97% said the Tiguan is the worst Volkswagen, followed by the Atlas SUV (18.03%) and the Arteon midsize sedan (15.57%). Rounding out the list of the worst modern VW — and tied with the Arteon — is the ID.4 electric crossover, which garnered 15.57% disapproval from respondents.