26% Of Car Fans Said They Want To Own This Car From Elon Musk's Collection - Exclusive Survey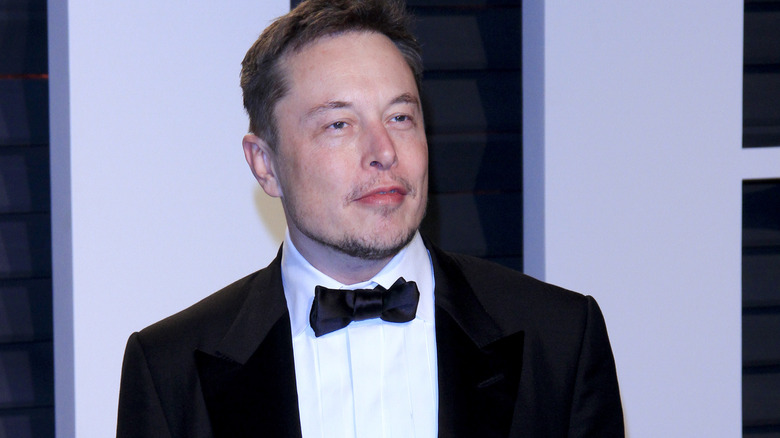 Kathy Hutchins/Shutterstock
Elon Musk is one of the most influential people on the planet. From transforming Tesla into the most valuable car company in the world to founding SpaceX and its mission to Mars objective, Elon Musk's ambitions know no limit. He's now the CEO of Twitter after a $44 billion buyout — and in the meantime, he's juggling between running Tesla, SpaceX, The Boring Company, and Neuralink.
Elon Musk is also an avid car collector with expensive taste — the perks of being the richest person in the world. He owns some iconic vehicles like the 1997 McLaren F1, 1976 Lotus Esprit, 2012 Porsche 911 Turbo, 2006 Hamann BMW M5, 1920 Ford Model T, and 1967 Jaguar E-Type. He also drives around in a Model S, Roadster, and a Cybertruck. But which car in his collection would most people want to own — if you exclude the Tesla vehicles? We did a survey to find out.
Most people would want to own Elon Musk's Porsche 911 Turbo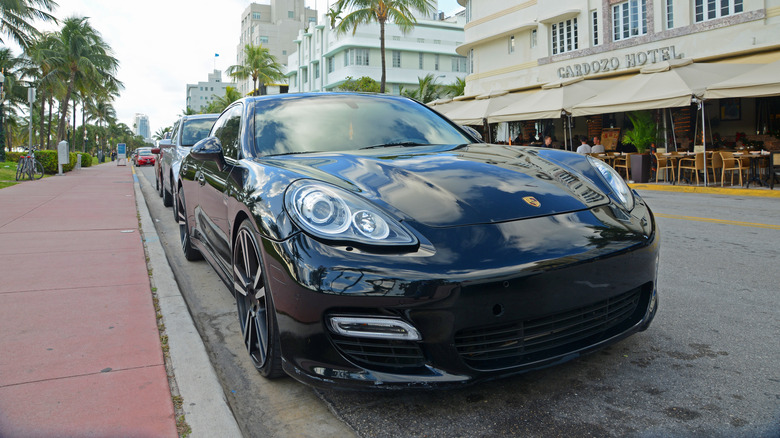 Wangkun Jia/Shutterstock
In a SlashGear poll, 26.90% of 606 U.S. respondents said they would want to own Elon Musk's 2012 Porsche 911 Turbo. According to Get Jerry, the 2012 Porsche 911 Turbo owned by Elon Musk comes with a 3.8L turbocharged engine that can take it from 0 to 60 mph in about 2.8 seconds. It will cost you about $138,450 to own it.
The second most chosen vehicle in Elon Musk's collection is the 1967 Jaguar E-Type with 18.98%. In an interview with Forbes, Elon Musk says that he always wanted the 1967 Jaguar E-Type ever since he was 17 years old. So iconic is the Jaguar E-Type that even the founder of Ferrari allegedly described it as "the most beautiful car ever made." But not everything is rosy about it — Elon Musk told Forbes his 1967 Jaguar E-Type "was like a bad girlfriend (because)...it kept breaking down on me."
Beyond that, 15.84% of the poll participants would want to own the 1920 Ford Model T. It's a very old classic car, and it won the "Car of the Century" award in 1999. Another 14.85% of the poll respondents want to get their hands on the 1997 McLaren F1. It's a $1 million supercar and only 106 models were produced between 1992 to 1998. Before the Bugatti Veyron, the McLaren F1 was the fastest street-legal car in the world.
Elon Musk also owns a 1976 Lotus Esprit that was used in the James Bond movie "The Spy Who Loved Me," and 12.71% of the respondents would want to own it. The least favorite car in the poll is the Hamann BMW M5 with only 10.73% of car fans who want it.