Jaguar E-Type Electric Car Conversion Gives 60s Icon A Tesla Upgrade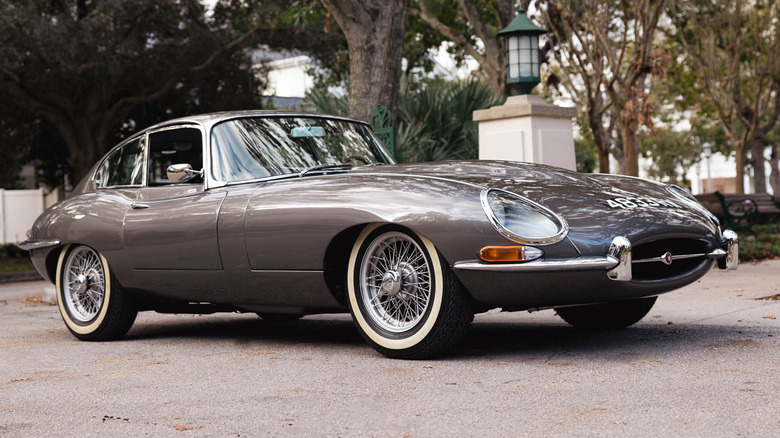 ECD Automotive Design
Looking for an eco-friendly, high-tech daily driver with classic midcentury style? ECD Automotive Design may have the right ride for you, assuming you've got the budget for it. Based in Kissimmee, Florida, the restoration specialist just took delivery of its first three Jaguar E-Type sports cars, that are set to be reimagine with zero-emissions drivetrains. ECD, self-described as "the world's leading luxury restomod company," starts with British classics but, as well as offering to restore them exactly to the spec of the originals, also offers a service that pairs classic looks on top of a thoroughly modern drivetrain.
The Jaguar E-Type (or XK-E for American readers) likely needs no introduction. Built from 1961 to 1974, the E-Type was one of the most popular and beloved sports cars of all time. Even Enzo Ferrari allegedly called the E-Type the most beautiful car ever made. Getting a piece of that heritage these days is a challenge: even setting aside the Herculean task of finding an E-Type that still runs and drives, per SportsCarMarket a pristine 1961 E-Type could sell in the neighborhood of $327,000.
Everything old is new again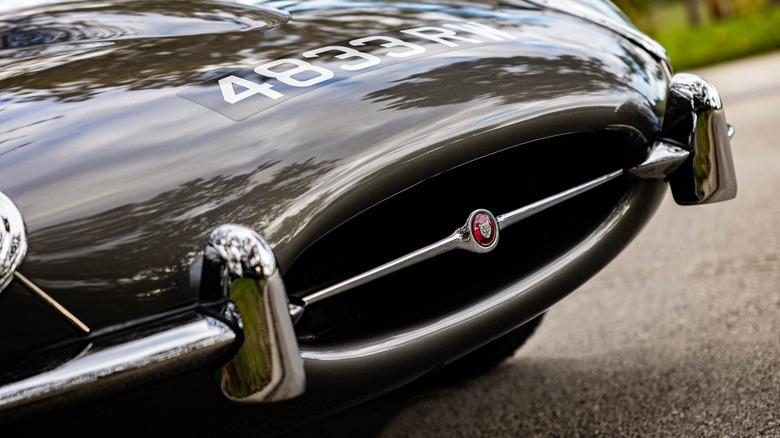 ECD Automotive Design
ECD offers an alternative. Instead of the complications of buying an actual 60-year-old car, they'll build you what amounts to a new one. Each ECD project starts with the customer selecting every interior and exterior detail they desire for their restoration of choice. Then, ECD executes on same, building the customer's choice of either a straight historic restoration with the original drivetrain, or a modern plant in classic clothing. ECD offers both a gas-powered GM LT1 V8 and an all-electric model with the drivetrain borrowed from a Tesla.
Historically, ECD has specialized in old Land Rovers, particularly Defender models. Most recently, however, they've added the E-Type to their restoration options. ECD will build a E-Type a variety of ways: it can have a historic drivetrain, consistent with the V6 or V12 original, the rock-solid LT1 V8 or, most excitingly, the all-electric Tesla plant (via ECD). The latter musters 450 horsepower and around 200 miles of range on a fully charge.
Per an ECD spokesperson, the base price for a "new" Jaguar E-Type will be $299,995. That number may vary widely based on a customer's chosen modifications, of course. Still, it's a unique way to marry classic style to best-in-class modern engineering, especially with Jaguar itself opting not to build its own E-Type Zero electric conversion.