The electric Jaguar E-Type Zero's charm is its authenticity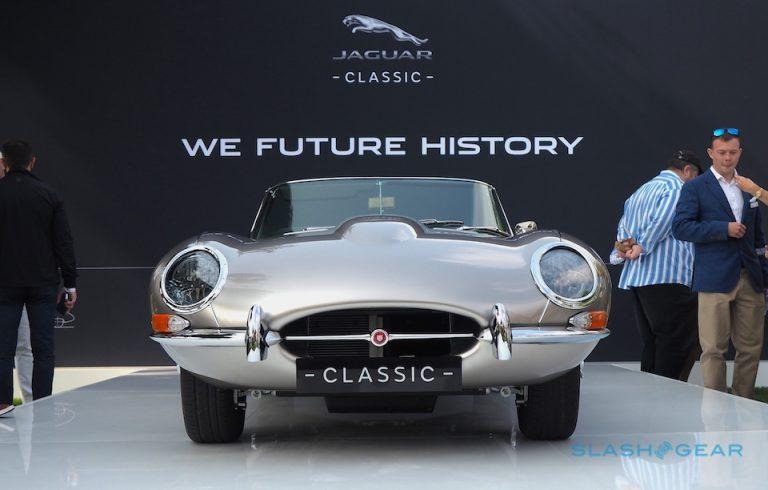 Jaguar's E-Type Zero has a lot going for it: the style and charm of a classic 60s roadster, but with the electrified drivetrain of a modern EV. While there are plenty of reasons to fall for the open-top electric icon – confirmed, at Monterey Car Week, to be going into production from 2020 – what really stands out is how Jaguar has taken a very different approach from the rest of the EV-making industry.
In a specs-driven world, it's hard to imagine a car company purposefully holding its headline-making electric car back on purpose. After all, with Tesla the household name – and arguably responsible for proving that electric vehicles can not only match gas-powered cars on performance, but best them handily – the lure of flashy horsepower and torque figures is a potent one.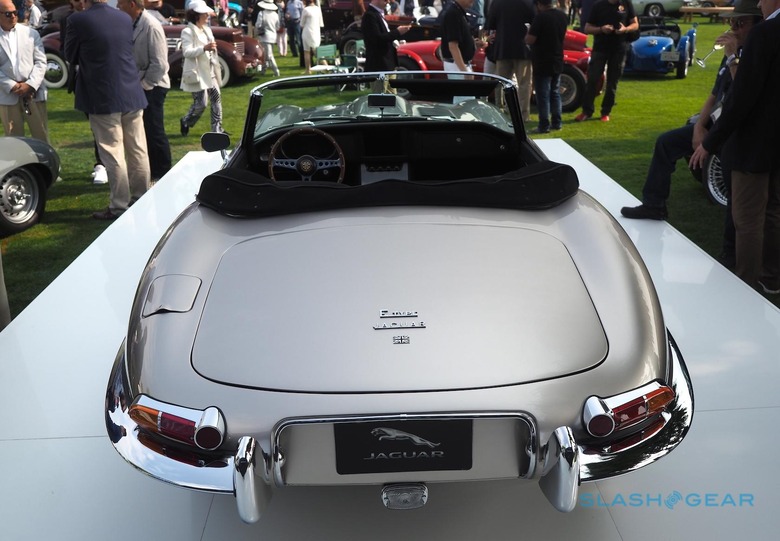 Jaguar, though, has taken a completely different strategy. Certainly, its 2019 I-PACE electric SUV will be the more direct Tesla competitor, and do so on metrics like 0-60 mph times and all-electric range. For the E-Type Zero, though, Jaguar Classic had an alternative strategy in mind.
The engineers there could easily have taken the shell of the E-Type and then replaced everything underneath it. The result would've been a car with timeless looks but supercar performance, and undoubtedly Jaguar would sell each and every one they produced.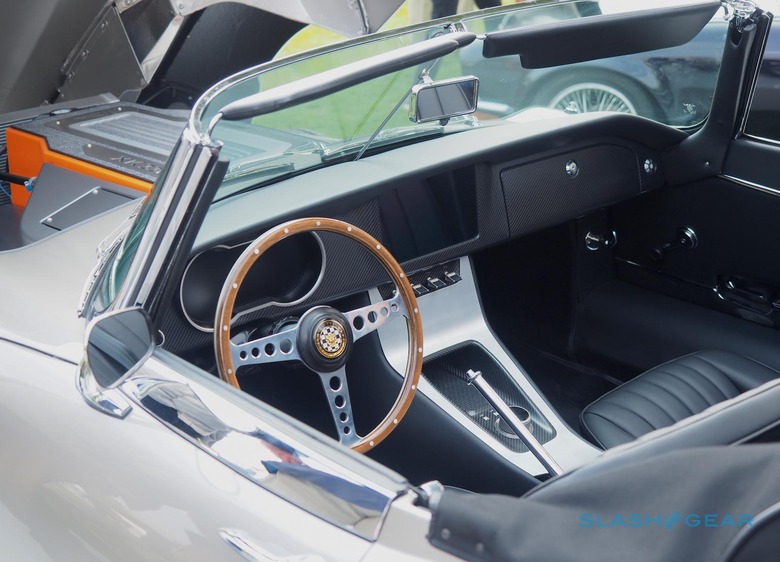 That car, though, wouldn't really be an E-Type. It'd look like one, sure, but it would bear as little resemblance to that car's original heritage as a children's car-bed does to a real Ferrari. For the E-Type Zero to comfortably sit astride the old and the new, as much of the former needed to be kept as the latter was introduced.
As a result, it's been artificially limited in a number of key ways. Jaguar Classic started with the ethos that the conversion shouldn't be one-way, and shouldn't be destructive. If you decide later on that you'd prefer the original straight-six gas engine back, the electrified powertrain can be pulled out and the E-Type restored to its authentic form. No weird cut-outs to the chassis or firewall; no mangling of the engine compartment or the cabin.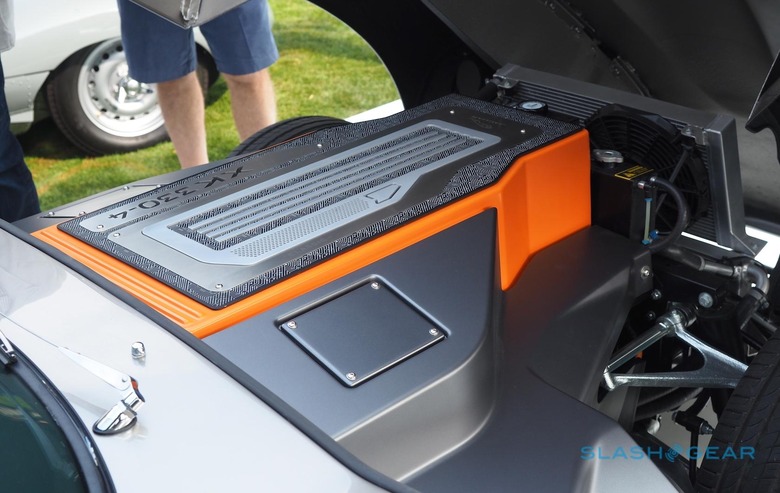 It also means that the key running-gear is the same, too. The steering, suspension, brakes, and more are effectively what you'd find in an original E-Type, kept because they're instrumental to the driving experience.
With late-60s hardware to accommodate, and a limited amount of space to play with, that brought some constraints to the EV upgrade. Where the gas engine once was, now the new battery sits. The size and weight limits means it delivers around 170 miles of range.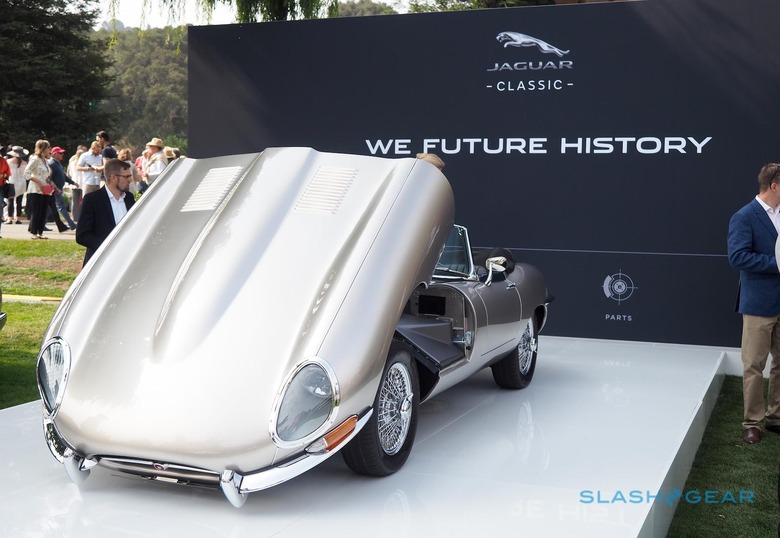 Where the transmission was, now the electric motor is positioned. A new transfer shaft links new to old. Rather than chasing the fastest possible 0-62 mph times and top speed, Jaguar Classic has been conservative. Yes, the E-Type Zero gets up to speed faster than its gas engined counterpart might, but we're talking a difference of about a second. 5.5 seconds from a standstill to 62 mph won't set your hair alight, but it means Jaguar can keep much more of the car's underpinnings.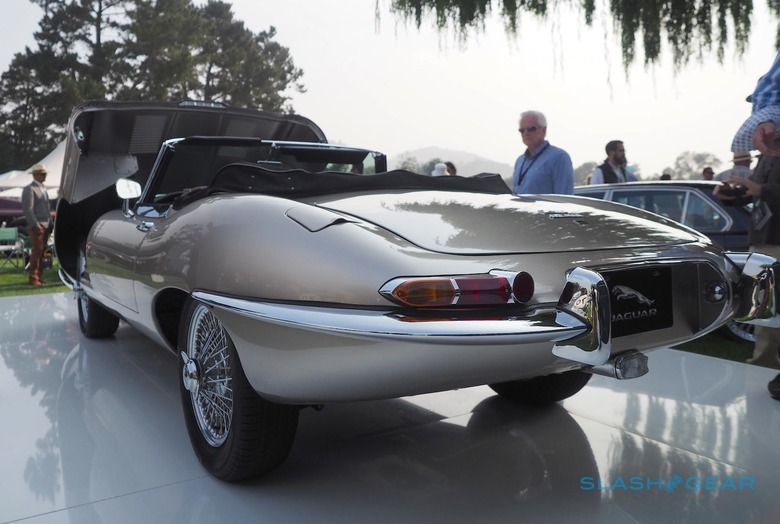 Inside, the dashboard gets the slick infotainment system from Jaguar's recent production models, but even that's an option. If you'd rather leave that big touchscreen out and have the E-Type Zero look more like the original, you can have that instead.
Jaguar has been coy with allowing test drives of its halo electric car. Certainly, the company's EV focus is on the I-PACE; that's certainly more attainable, with its starting price under $70k. Jaguar Classic is taking "expressions of interest" for E-Type Zero, and isn't confirming an exact price – that'll depend, too, on whether you have your own E-Type donor vehicle, or need the company to deliver the whole thing from scratch. Still, last year we heard whispers in the region of $380k.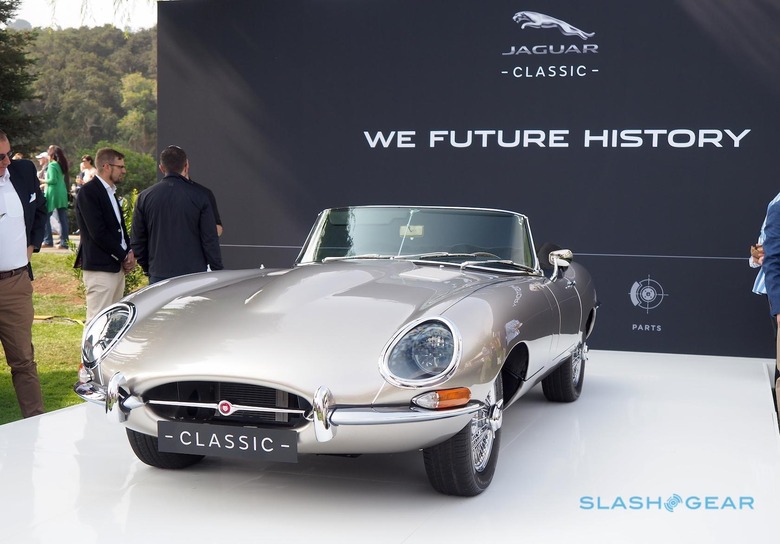 That's a huge amount of money, and when you consider Elon Musk is talking about selling the Tesla Roadster from $200k, Jaguar's premium for a slower EV with a shorter range arguably makes a lot less sense on paper. Still, that ignores completely the true charm of this zero-emission classic. The goal was to make an electric E-Type, not an EV that just happens to look like an E-Type. On that front, Jaguar has delivered something pitch-perfect.