Google's Pixel Event Took Some Major Shots At Apple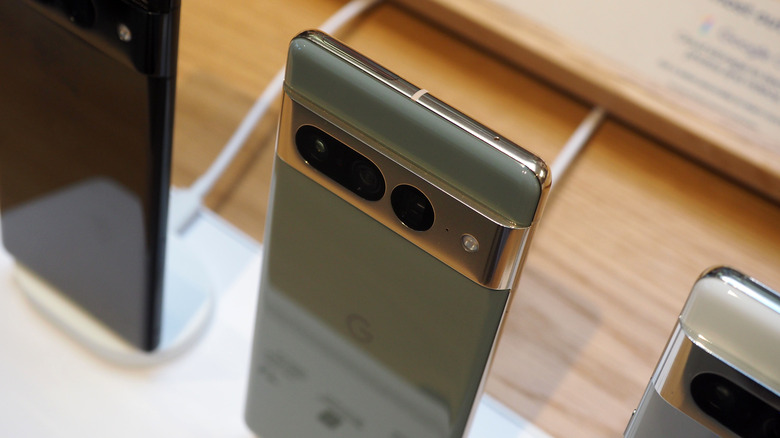 Chris Davies/SlashGear
Google's big event for the Pixel 7 series was quite an eventful one, not solely because of the flashy new hardware breaking cover on a cramped stage, but also due to the generous dose of shade thrown in Apple's direction. Brian Rakowski, VP of Product Management at Google, set the ball rolling with jabs against the multi-trillion fruit brand during an otherwise bland presentation.
"We take it as a compliment when others in the industry follow our lead," remarked the Google executive as he proudly showcased always-on display mode and at-a-glance widgets. In case you didn't see Apple's slick iPhone 14 launch event, the company made a huge deal about the always-on display mode that arrived with iOS 16. Well, Rakowski made it a point to highlight that this feature was introduced with the Pixel 2 back in 2017.
However, Google isn't really the innovator here. That honor goes to Microsoft, which created arguably the earliest — and unarguably the best — implementation of an always-on display perk complemented by an excellent double-tap-to-wake system on Lumia smartphones. It's a shame that despite all of its promises, Windows Phone met an untimely end. Funny jabs were also directed at Apple's apparent copy-and-paste strategy of using the same color palette across all its devices, while Google tries to reinvent its hex code game for every next-generation product. I see you, Pixel 7 in Lemongrass and Pixel 7 Pro in Sage.
Google pointed out some other big features Android offers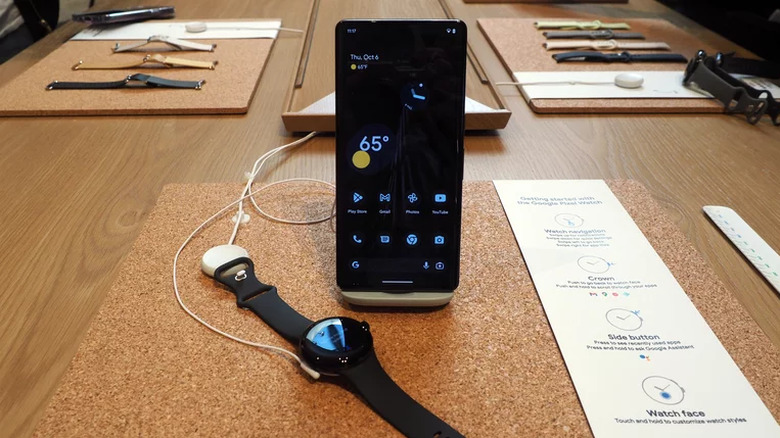 Chris Davies/SlashGear
After extolling the virtues of night sight and astrophotography mode, Rakowski moved to car crash detection, a feature that arrived on Pixels three years ago. Apple only introduced it with the iPhone 14 quartet and Apple Watch Series 8 last month. A lot of digital ink has been spilled ever since, and Apple also left no stone unturned to show how deeply it cares for the safety of its users, which is what triggers remarkable innovations like car crash detection. 
It's ironic that Google led the way with tricks like crash detection, emergency calling, and safety check, but the features only became widespread once Apple did them in its own way later on. Of course, RCS had to enter the conversation, too, especially after the recent back-and-forth between Google and Apple over streamlining the messaging experience for every smartphone user. "RCS is the modern industry standard for messaging, and it's already been adopted by most of the industry," said the Google executive, but stopped short of namedropping Apple. The chuckles from the attendees, though, were quite telling.
Google's team also made a point to brag about the seamless band and case connectivity for the Pixel Watch, taking another potshot at Apple and its eponymous smartwatch. However, Google missed the memo about using a 2018-era processor on the Pixel Watch and chunky bezels that are befitting for the tech industry's own paleolithic age. But hey, if potshots like this can improve a product ecosystem, never stop, Google!