Zune HD Gets Two More Hands-On Video Demos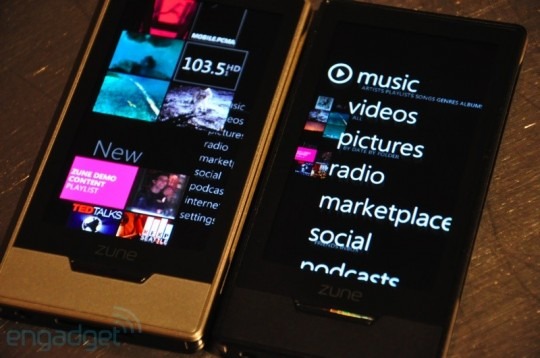 It seems that now the Zune HD seal has been broken, the hands-on video and photos won't stop coming.  After two sets of photos, plus a leaked UI video, now we have some more official footage of the OLED touchscreen PMP in action courtesy of PC Mag and Engadget.
Video demos after the cut
Engadget seem quite taken with this latest pre-production model, admiring the "wild transitions, fun motion graphics and plenty of beautiful media to show it all off with," though they couldn't find a landscape-orientation keyboard.  Meanwhile PC Mag get carried away by the Zune HD's 480 x 272 OLED display, suggesting it "more than holds its own ground" against the iPod touch.
Unfortunately feedback on the browser is in short supply, with Engadget unable to get a connection and PC Mag saying nothing more than page navigation is speedy.  Still, moving pictures often say it better than words, so check out the two hands-on videos with the Zune HD below.  We're expecting to see the new Microsoft PMP land on September 15th priced at $219.99 for the 16GB and $289.99 for the 32GB.