Zune HD pre-order product page hits Amazon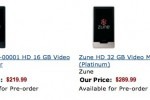 We may receive a commission on purchases made from links.
Amazon have launched a pre-launch product page and a pre-order page for the Zune HD, offering users the opportunity to sign up for Microsoft's upcoming PMP.  While there is no release date mentioned on either Amazon page, and the pre-order links do not yet work, a Best Buy leak earlier in the week seemingly confirmed that Microsoft would be offering the two models – a 16GB and a 32GB version – with September 8th the date tipped for launch.
The Amazon page does mention the Zune HD's key features, though there's no news there that we haven't seen before.  The touchscreen PMP will have a 3.3-inch OLED display running at 480 x 272 resolution, and be capable of outputting 720p high-definition content on an HDTV courtesy of an optional docking station.
As for pricing, Amazon list the Zune EHD-00001 HD 16GB at $219.99 and the Zune HD 32GB as $289.99.  Those prices certainly match up with the Best Buy leak.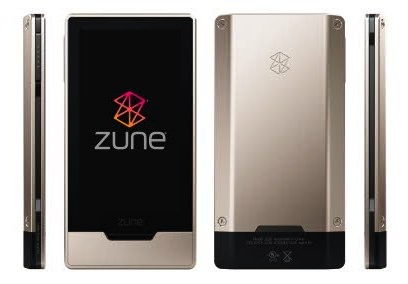 [Thanks Erik!]