With Google Pixel, the Android promise fulfilled, at last!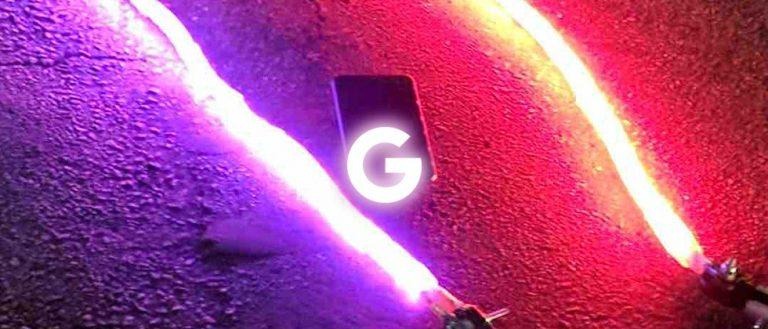 This October Google will have fulfilled the promise they've been making on the Android operating system for the past decade. In the year 2005, Google acquired Android. In 2011, Google acquired Motorola (then, not long after, sold everything but their patents). In 2016, Google is in a position to not only create a set of Android smartphones and control the hardware, sales, and distribution, but the software, too. Google will be panned for copying Apple's game plan with these devices, but these devices will be exactly what consumers want, and will buy.
Google's CEO Sundar Pichai made Google's strategy with the next generation in Android smartphones clear. Not just Android, I should say, but with Google phones. Pixel phones. A brand which won't just be ideal for developers, like the Nexus line has been, but will be ready and willing to be real top-level contenders for top-selling smartphone, like the iPhone or Samsung's Galaxy line.
SEE ALSO: How to present a Pixel (to beat the iPhone)
"You know, our overall hardware strategy, we ­have done devices like Nexus or Google Pixel, et cetera," said Sundar Pichai at Alphabet's Q2 2016 earnings call.
"We realize a lot of computing innovations happen at the intersection of hardware and software. And as we are building ecosystems and broad platforms, we need a way to drive them forward, and so that's the context in which we do. There are areas where we have done it very seriously, like Chromecast is a great example. You know, we now have over 30 million Chromecast devices sold. And, you know, that's an example of where we invest deeply. And especially as newer areas emerge, like Google Home, we want our ability to put the best experience possible in front of our users and guide the ecosystem. So that's how we think about it."
Back when the first Nexus smartphone was launched, Google released the following: "MOUNTAIN VIEW (January 5, 2010) – Google Inc. (NASDAQ: GOOG) today unveiled a new way for consumers to purchase an Android mobile phone, a web store hosted by Google. The company is also launching the first phone offered through this new model, called the Nexus One, which combines the latest in hardware from HTC Corporation with the newest Android software."
Notice how the first line isn't about the smartphone, but the online store. This bit faded back for a while as Google realized they weren't in a position to sell devices like this on the grand scale they'd envisioned.
IF YOU'LL RECALL: Google should have never promised Android updates
Here in 2016, they're in the perfect position to manufacture (with HTC's help), release, and market their own top-level brand-name smartphones to the public.
That last item is key.
Google needs to make CLEAR the following:
1. This phone brand is Google's focus – this isn't a product they're releasing just so developers have a device that gets updates. This is a device that gets Google's attention the way Apple holds iPhone on high and Samsung promotes the Galaxy S.2. Pixel is the best phone money can buy – not just the best value. Not just a device that has Google's branding on it. This is the ideal smartphone. Not just the best Android smartphone. The best smartphone, full stop.3. Third party accessory makers are fully onboard – Google needs to prove, early, that they've got a device that other companies can see a future in this device lineup. Once that second tier of dedication is clear, Pixel can be elevated as a brand into a higher realm of trust.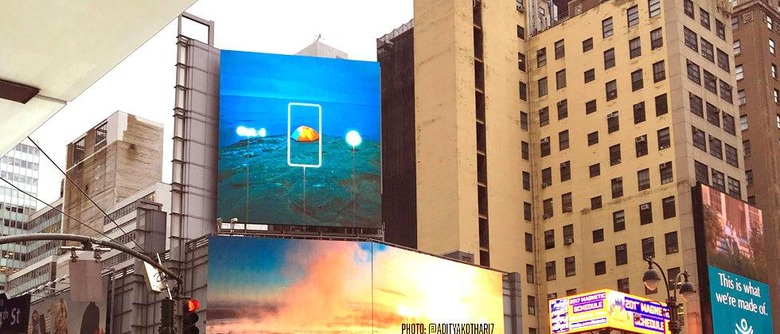 ABOVE: Google's current ad in Times Square.
This is the IDEAL time for Google to launch a Pixel phone. A list of big (and some not so big) events have happened just recently that have not just opened the door for Google, but put out the red carpet and called in the ready-and-willing press to start snapping photos, too.
1. Samsung's Galaxy Note 7 recall.
2. iPhone 7's launch without a headphone jack.
And to a lesser extent:
3. Windows Phone's effective death.
4. BlackBerry's Alcatel phone.
5. LG's best smartphone's unknown launch date.
6. Sony's newest phones carrier-less launch.
Google's two biggest potential threats both hit a sort-of stumble and no other smartphone brand has nearly the clout (or advertising dollars) to compete.
It's time, Google.