Microsoft Phone future gets darker with 2,850 layoffs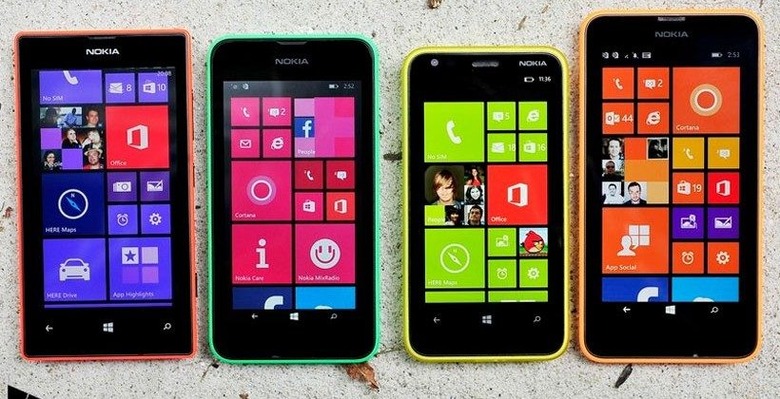 What Microsoft says and what Microsoft does are two very different things. Granted, it hasn't actually committed to a solid smartphone hardware business, but it hasn't completely discounted that future either. But if there were any doubt that Microsoft doesn't really have smartphones in mind, as far as devices are concerned, this revelation of nearly 3,000 job cuts should probably banish all that. And with that employee exodus, Microsoft has practically rid itself of the Nokia smartphone business that it acquired two years ago to the tune of $7.2 billion.
This news is likely to get mixed reception, from dismay to indifference. Those still hoping for Microsoft to make a smartphone in the vein of the Surface tablets may have their hopes dashed. It's still possible for that to happen, though Microsoft will be working with a very small team instead. What has become certain is that Microsoft is no longer interested in pursuing a mass market smartphone business like that of the Lumia line.
To some, it's no news really, as Microsoft hasn't put out any noteworthy Windows Phone in a long time. Often it is beaten by OEM partners, either in quality or in price. Suffice it to say, Microsoft is practically saying goodbye to the last traces of Nokia's DNA in the company.
Steve Ballmer's deal to acquire Nokia's phone business was never popular in the first place, and it was one of the first things that Satya Nadella sought to undo. While Ballmer envisioned a Microsoft that produced its own smartphones the way it produced its own Xbox consoles, Nadella preferred to put the focus back on Microsoft as a software developer, one that, if necessary, also caters to other platforms not its own.
The big question now is what future does Microsoft's own smartphone platform have. While it will always claim to be committed to Windows 10 Mobile, development of that particular incarnation of Windows 10 has taken a backseat to the Xbox and even HoloLens. Adoption of Windows 10 Mobile has been rather slow among major OEM partners, and even slower inside Microsoft's own Lumia devices. The Anniversary Update is due in a few days and promises to bring a breath of fresh air, but we still have to see whether that will reach Windows 10 Mobile as well.
VIA: