BlackBerry's newest phone shows lack of care for Android innovation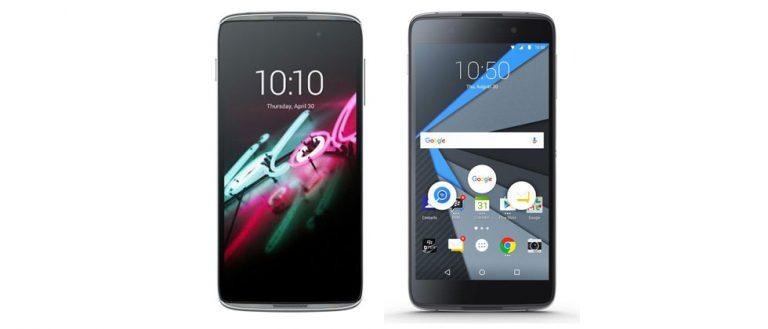 We're living in an age in which we don't just have companies copying smartphone design language, they're releasing old phones with new names. A BlackBerry smartphone has leaked today that's very clearly using the same body as a device that's previously been released by a different company. Alcatel designed this device – we can't ask Alcatel yet whether or not they'll actually confirm it, but its either that or they've got some lawsuit business they need to attend to. UPDATE: Learn more about the actual final release today as the DTEK50 is revealed in full.
This is not the same sort of copycat business as we've seen over the past several years with companies growing ever closer to a smartphone singularity. As you'll see in our Galaxy iPhone Missing Link feature, Meizu is attempting to connect those dots with great efficiency.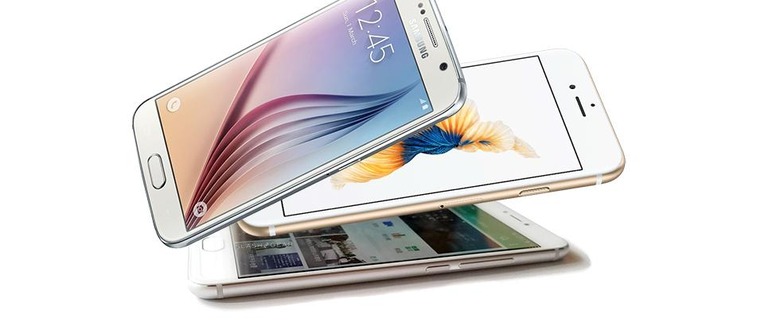 Instead, this is a case of BlackBerry wanting to license the efforts of companies that have already shown themselves to be able to create great devices. The device this BlackBerry smartphone appears to replicate is the Alcatel OneTouch Idol 3 – see our review to take a peek at how surprisingly good it is, for the price it's offered at.
This is an older phone, at this point, having been released by Alcatel in the spring of 2015. If BlackBerry is indeed planning on releasing this device in 2016, they'll have had to have updated at least some of the innards before they do so.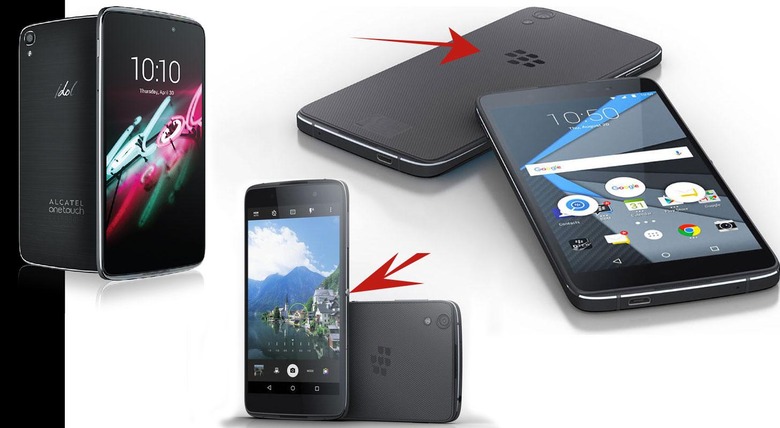 It would appear that in addition to adding a BlackBerry logo and a back-facing bit of texture to the device, this new design also has an additional button, one we must assume will have multiple BlackBerry-friendly functions.
See the button above? That's not BlackBerry's button, that's Alcatel Idol 4's button.
It will have been intelligent on BlackBerry's part to reinforce the front-facing speaker grills as we found them to be lacking when we reviewed the original device. Not the speakers themselves – they're fine – the plastic that sits above the speakers. It was quite flimsy when we reviewed the Alcatel OneTouch 3.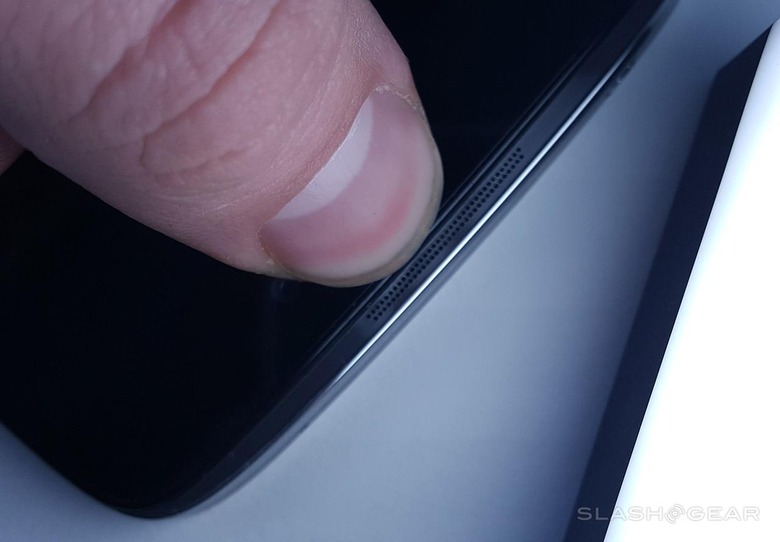 If BlackBerry does release this device, they'll do it very soon, and with a set of specifications that makes it another mid-range smartphone with Android onboard. Despite its lack of industrial design innovation, this phone could be a low-end winner with the BlackBerry brand name.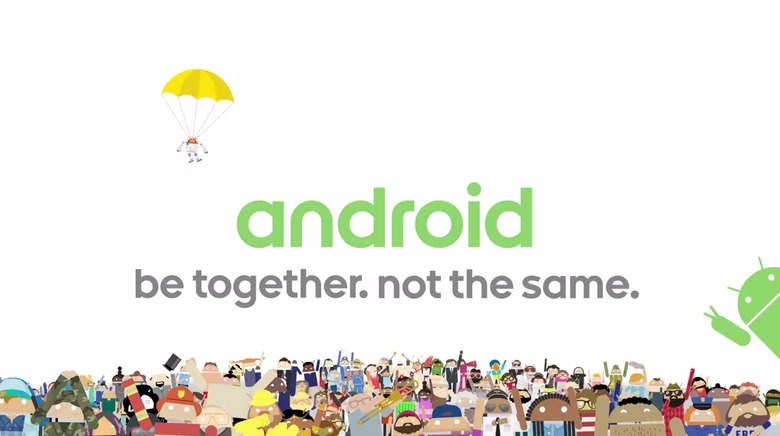 No matter how you spin it, this device shows a lack of care on BlackBerry's part. Not like Google's call for Android to "be together, not the same." That's for certain.