BlackBerry DTEK50 Android phone aims for greatness through security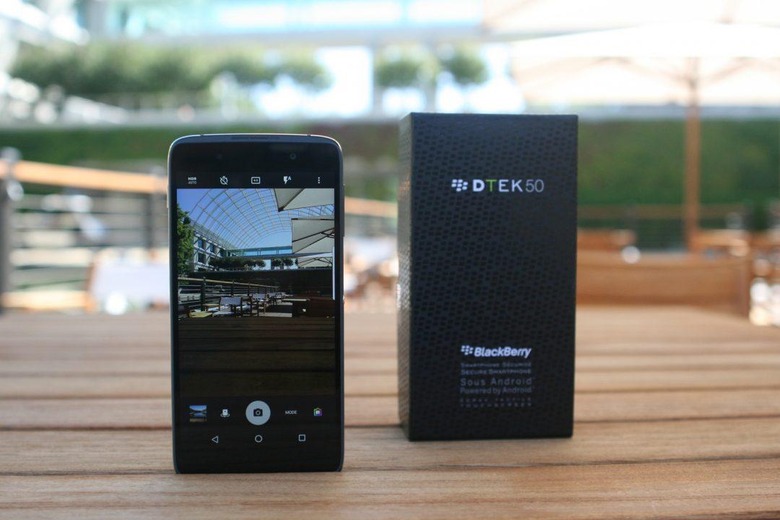 We've not yet put our hands on the BlackBerry DTEK50, but based on our experience with the design it's based on, we can say that it's probably a pretty good Android phone. Have a peek at our most recent report on what BlackBerry has done to use Alcatel's design knowledge to create this new device. This is the DTEK50, a device that BlackBerry leads with suggesting is their thinnest smartphone ever – one with a great camera and top-notch security features.
If this device does indeed end up using the majority of the parts present in the Alcatel OneTouch 3, or the Alcatel Idol 4. The OneTouch 3 is on the left, then you'll see the BlackBerry DTEK50 in the middle, then the Alcatel Idol 4 on the right. They all run Android. We described the Alcatel OneTouch 3 as surprisingly good when we reviewed it back in 2015 – and the Alcatel Idol 4 (the device on which BlackBerry bases this design), looks and works even better.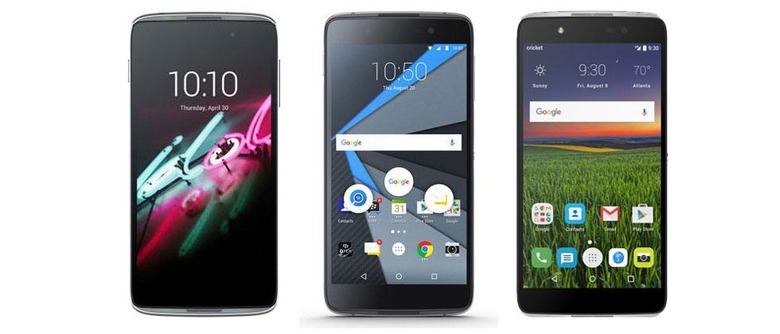 The BlackBerry DTEK50 is the Alcatel Idol 4 with a different back panel.
They're not the exact same phone. They certainly run different software, and they also seem to have ever-so-slightly different sets of hardware. Like a BlackBerry logo instead of Alcatel's logo.
But we're at a point in smartphones where the most expensive smartphones are only marginally better than the cheapest. Parts are cheap for manufacturers, and processors, even the least of the bunch, are more than powerful enough to run a tight ship on a smartphone of most any size.
BlackBerry suggests that the DTEK50 is "the world's most secure Android smartphone" as you'll see above.
Is that, and the BlackBerry brand name, going to be enough to bring the company back into prominence through the end of 2016?
We'll be looking forward to seeing the following in this device to hold it up against the rest of the Android universe: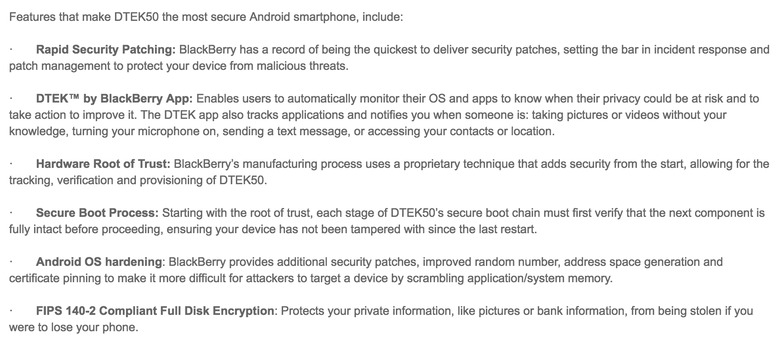 BlackBerry suggests that they are "committed to the security of your device long after you've purchased it." Without being extremely specific on how many security patches they'll be distributing or how long those security patches will take to deliver or how long the life of the device is, BlackBerry has committed to the security of this device.
This device begins to be available on pre-order starting today in the U.S., Canada, UK, France, Germany, Spain, Italy, and The Netherlands for $299 USD ($429 CDN, €339, and £275), through ShopBlackBerry dot com.